In the Hotel and Restaurant Industries, Hundreds of Thousands Of Workers Are Losing Jobs Amid Coronavirus Outbreak
Hundreds of thousands of hospitality workers across the United States have already been laid off since the coronavirus outbreak began, and millions more could be affected as the pandemic continues.
"Nothing even comes close to this crisis," said Chip Rogers, CEO of the American Hotel & Lodging Association. "We're seeing this as being worse than both 9/11 and the 2008 financial crisis combined and then multiplied by two. That's how bad it is."
Occupancy rates in hotels nationwide have fallen from 66 percent in 2019 to below 10 percent over the past month as the coronavirus outbreak has spread to all 50 states. Overall, the hotel industry expects 4 million jobs to be lost even if occupancy rates climb up to 30 or 35 percent by the end of the year.
"The layoffs, the furloughs are happening by the hundreds of thousands," Rogers said. "The numbers are changing on almost an hourly basis."
The same goes for the restaurant, gaming and airport industries. Unite Here, a labor union with more than 300,000 workers in the U.S. and Canada, told reporters in a tele-press conference on Wednesday it has been "devastated" by the virus outbreak.
"This crisis has essentially reduced our union to about 10 percent of what it is," said Unite Here President D. Taylor. "What that means is we have a vast number of workers in the hospitality industry who are losing jobs, losing health care, have food insecurity or housing insecurity."
The union said it anticipates that 80 to 90 percent of its workers, which is roughly 240,000 to 270,000 people, will not be working as the pandemic goes on. In the Seattle area, which has one of the highest concentrations of cases in the United States, the local chapter of Unite Here estimates that 4,000 to 4,500 of its 5,500 members have already been laid off.
The number of confirmed coronavirus cases in the nation has exceeded 7,000, with at least 97 deaths, according to the latest data from the U.S. Centers for Disease Control and Prevention (CDC). The outbreak was declared a pandemic by the World Health Organization, and last week President Donald Trump declared a national emergency to combat the virus.
State governments are increasingly calling for the closure of bars and restaurants in an attempt to enforce "social distancing" to prevent the spread of the virus. At least 23 states have shuttered food service establishments, though many still allow takeout or delivery services.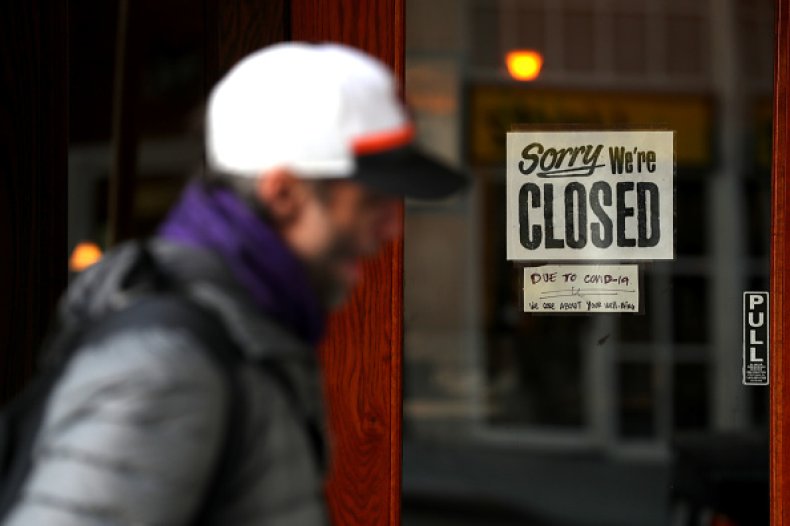 Challenger, Gray & Christmas, an outplacement firm that tracks layoffs, reported Wednesday that these shutdowns could significantly affect over 9 million jobs.
"We are certainly beginning to see the cracks in the foundation. Slowing demand, brought on by the need for Americans to practice social distancing, is going to very likely immediately hurt those who work in the nation's hotels, restaurants, and bars," Vice President Andrew Challenger said in a statement.
The Economic Policy Institute, a nonpartisan economic research think tank, estimated that as many as 3 million jobs may be gone by summer. If the number of layoffs is anywhere near that 3 million mark, EPI said, the job loss pace would be comparable to the "very worst months of the Great Recession."
Elise Gould, a senior economist at EPI, told Newsweek that rough calculations show that 900,000 of those 3 million jobs lost could come from the leisure and hospitality industry alone.
"This is going to disproportionately affect areas that have a lot of tourism or where hospitality is a large share of their economy," Gould added, highlighting states like Nevada, Hawaii and Florida.
In Nevada, where the hospitality and gaming industries are the bedrock of the local economy, job losses and furloughs are increasing. Casino giant MGM Resorts International announced last week it was shuttering its nightclubs, spas and about 150 food and beverage locations because of coronavirus concerns. Wynn Resorts closed down along the Las Vegas Strip for the next several weeks.
On Wednesday, Unite Here leaders called on Congress to take "decisive" action to curb the outbreak's economic effects and to provide health care to people who have become unemployed. The hotel industry is seeking $150 billion in emergency aid from the federal government, the airline industry has requested $50 billion, and the gaming industry is also seeking relief, though it hasn't put an official price tag on its request.
Taylor, the union's president, said it's great that lawmakers have "met with the titans of industry" but that they can't forget about the average American worker.
"This is an enormous crisis, and I have to say I'm very worried the American worker is not at the table," Taylor said. "We are often in the shadows. What we're asking for today is a bailout for the American worker, not just a bailout for American industry."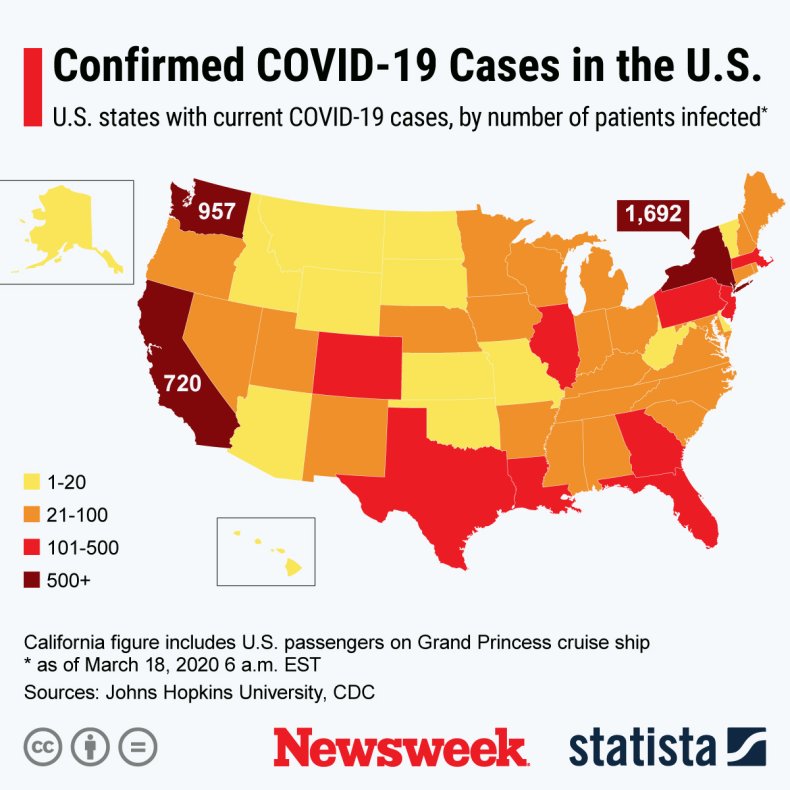 In the Hotel and Restaurant Industries, Hundreds of Thousands Of Workers Are Losing Jobs Amid Coronavirus Outbreak | U.S.