Earlier this week, a hot spell in Pakistan saw the mercury in the city of Nawabshah reach a scorching 122.4 degrees Fahrenheit (50.2 degrees Celsius)—which, according to meteorologists, may well be the hottest ever reliably recorded temperature anywhere on Earth in the month of April.
The World Meteorological Organization (WMO) does not keep track of global extreme temperature records on a monthly basis, so Monday's measurement is not officially the hottest April day. However, the WMO did confirm in a report that the reading at Nawabshah was the highest ever recorded in the city during April.
Etienne Kapikian from Météo-France, France's national meteorological service, tweeted that the temperature was a record for both Pakistan and the entire continent of Asia for April.
Furthermore, extreme weather expert Christopher C. Burt, told the Washington Post that it was probably the highest April temperature "reliably observed in modern records".
A reading of 123.8ºF (51ºC) was recorded in April 2011, at Santa Rosa, Mexico, however, this figure is questionable, according to Burt, because it was taken from a regional observation site. On the same day, an official WMO weather station near Santa Rosa recorded a lower high of 119.5ºF (48.6 ºC), climatologist Maximiliano Herrera, who manages an extensive database of extreme global temperatures, told the New York Times.
The temperatures in Nawabshah were so unbearable on Monday that many citizens were forced to stay indoors, while dozens of people fainted due to heatstroke, Pakistani news site Dawn reported. Two teenagers also died from drowning after trying to cool off in a canal just outside the city.
The recent extreme weather at Nawabshah was just one small part of a much larger set of hot spells that have been affecting much of India and Pakistan over the past week, which has seen several temperatures recorded that would be extreme even for July. For example, the capital Islamabad saw highs of around 101ºF on Monday, which is roughly 10 degrees above average for this time in April.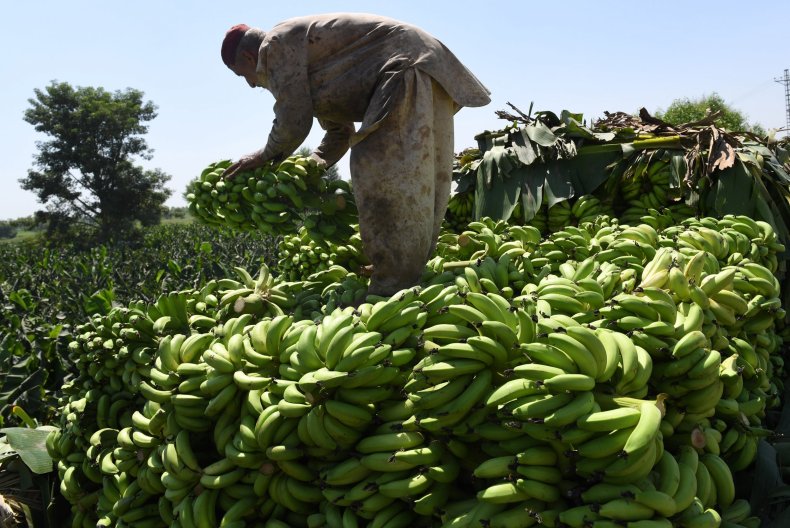 The heat is being driven by a "dome" of high pressure over the north-eastern Indian Ocean which traps hot air. A similar event in March also saw temperatures in Pakistan and many other Asian countries reach record highs for the month.
Scientists think that extreme heat events such as these are likely to become more frequent as the world warms, posing a risk to human health. And according to the 25th edition of the WMO's Statement on the State of the Global Climate, the past three years have been the hottest globally on record.
The highest temperature ever recorded that is officially recognized was 134°F (56.7°C)—a measurement which was taken on 10 July, 1913, at Greenland Ranch in Death Valley, California. However, even this reading has been disputed by some experts, including Burt.