On The Hottest Day Of the Year In London, Passengers Only Ride Air-Conditioned Tube Lines
In a city where the weather is usually mild and rainy, air conditioning is sparse. On Thursday, London reached its hottest July day on record 98.5 Fahrenheit (36.9 Celsius), and temperatures are still climbing according to the BBC. There has been a heatwave all across the country for the past week, and in London, commuters are seeking air-conditioned shelter wherever possible.
Transport for London (TFL) recommends people carry water and bring fans on to the underground, as temperatures on lines without AC could be dangerously hot. The app, Citymapper, has updated its features to show travel routes that do have air conditioning (about 40 percent of the underground has the feature). People all across the city are grateful.
One Twitter user, @geofftech, created a map that outlines exactly which Tube lines are air-conditioned. Sharing the model on Twitter, he wrote:
"So with temperatures at 33C today, 34C tomorrow and 37C (!!) in London on Thursday - it's time to roll out what i produced last year, and that's the Air Conditioned Map of London! Please feel free to RT"
London's busiest line, the Central Line, is not air-conditioned because it poses a particular problem due to its age and the way it was constructed. Network Rail's group director Nick King told BBC Radio 4's Today program that the rail network was simply not engineered to cope with temperatures as high as 100 Fahrenheit (38 Celsius).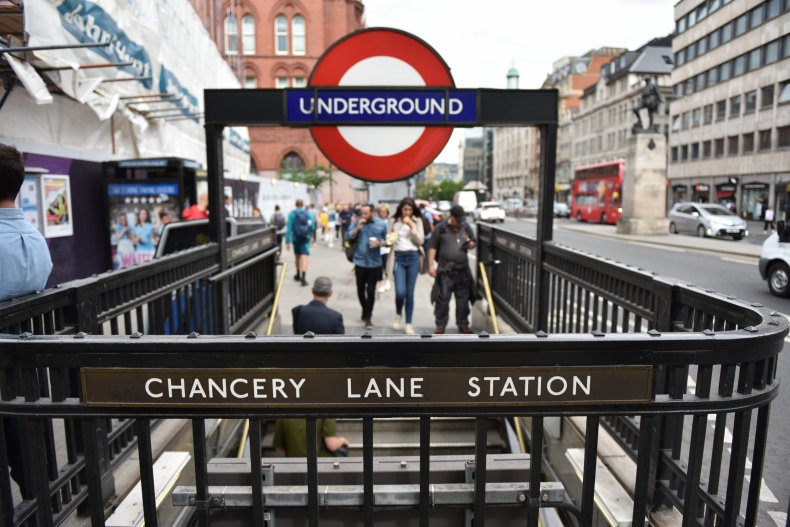 Commuters have faced disruption in areas where trains are running slower on tracks at risk of buckling in the heat. Train service Southeastern Railway suggested to customers avoid all but "absolutely necessary" travel. Other rail companies, including Greater Anglia, LNER and Hull Trains are advising people not to travel at all.
Much of Western Europe also faces all-time temperature highs, with Paris reaching a record-breaking 106 Fahrenheit (40.6 Celsius). The Netherlands also had its hottest day ever on record today.
"Climate change has increased the likelihood and severity of heatwave episodes across Europe," the UK's national weather service said.
On The Hottest Day Of the Year In London, Passengers Only Ride Air-Conditioned Tube Lines | World