Hounding Whistleblowers Is Wrong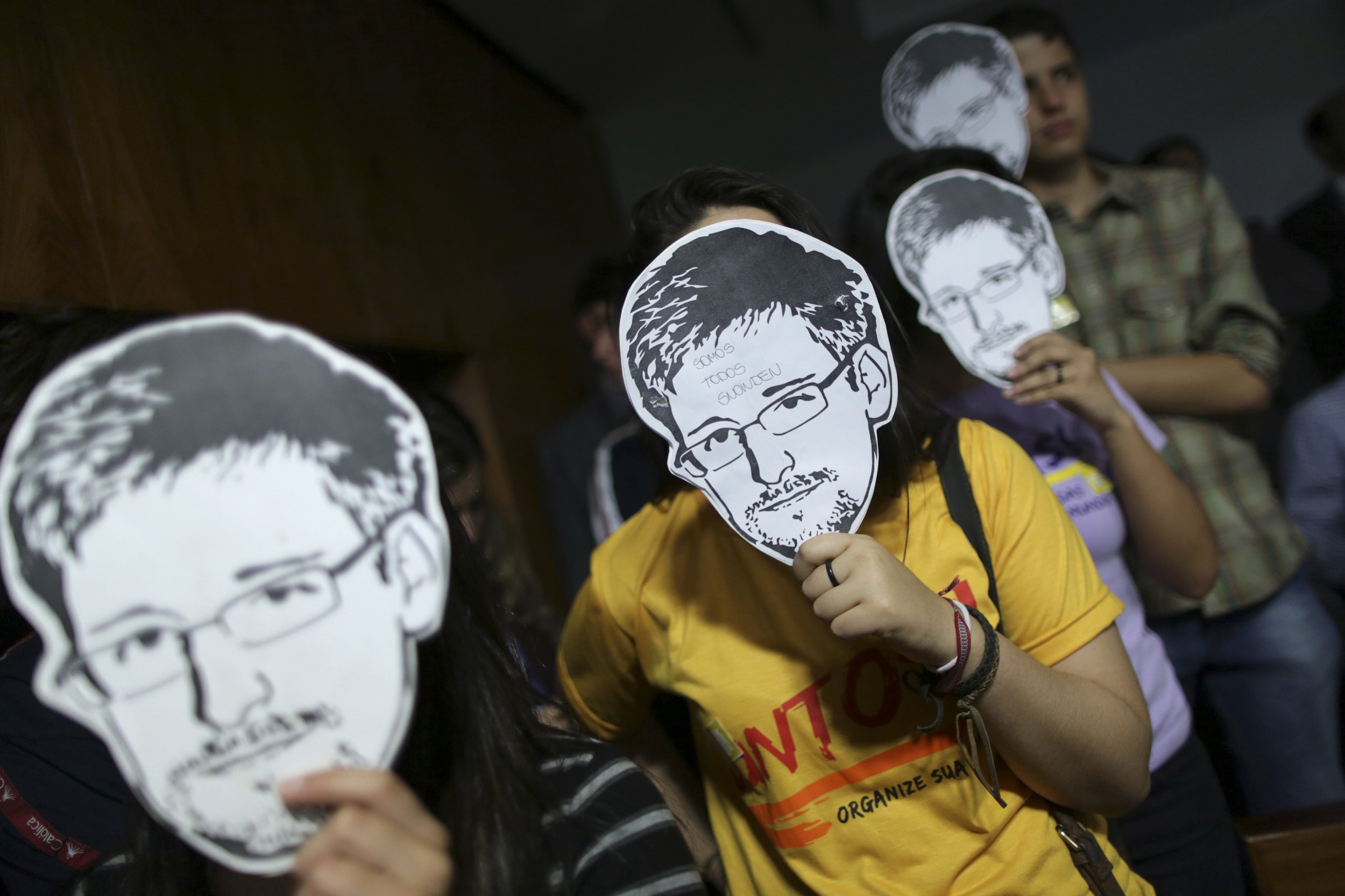 My exclusive Newsweek interview with Glenn Greenwald, has prompted a lively exchange in The New York Times over the future of investigative journalism in a world where whistleblowers can leak massive amounts of digital data.
In his op-ed column, Bill Keller exchanged missives with Greenwald about whether investigative journalism will be redefined by unauthorized leaks rather than the deliberate leaks Washington officials and big corporations use to shape the news, or, as Greenwald would put it, leaks that serve the interests of those in power.
Keller challenged Greenwald's point that the advance of digital technology means these institutions can no longer stop leaks, writing that would-be whistleblowers must possess "a willingness to risk everything." He cited the 35-year prison term awarded to Chelsea Manning for the WikiLeaks disclosures, and the life in exile in Russia that former NSA contractor Edward Snowden faces.
I think Keller, my former boss, missed the underlying issue: Why assume that leakers must risk all? Why assume leakers must be prosecuted?
My Newsweek piece noted that the British Official Secrets Act included a "public interest" defense for whistleblowers, until Parliament cut it from the law in 1989.
The U.S. should enact a public interest defense. Leakers could still face prosecution, but they could try to persuade a jury that their acts were justified in defense of the republic. After all, the government is not a power unto itself, but derives its consent from the people.
And we need to overhaul the Merit Systems Protection Board, which was supposed to protect whistleblowers. Decisions have made it harder to claim whistleblower status and easier for government to go after leakers, turning what began as a shield for those who tell truths officials want to keep secret into a government sword to be used against leakers.
Greenwald told me in Rio de Janeiro that governments should be open, the lives of their people private, but NSA surveillance (and other snooping) has turned that on its head. And he said then and in his exchanges with Keller that too many journalists are too cozy with government, defending official secrecy more than personal privacy.
Contrary to his 2008 campaign promises, President Obama has not proven to be a champion of open government; instead, he has turned out to be the most determined enemy of unauthorized leaks in American history.
Just nine days after he took office, I revealed in Columbia Journalism Review the Obama transparency problems that, five years later, we have all come to learn. Obama's administration has been worse than George W. Bush's, which in turn was worse than Bill Clinton's. Obama makes me long for the days of Ronald Reagan, where officials respected that journalists served a legitimate function, even as they snarled at questions they wished had not been asked.
The government does not pursue every leaker, as Keller implied. Back in 2004, in The New York Times, I broke the backdated stock options story.
The IRS agent who leaked, Remy Welling, knew she risked 10 years in prison. Welling was not prosecuted because the government decided the official embarrassment caused by a trial was not worth it.
That decision was made soon after an IRS official called me and asked, hypothetically, if I would report on criminal proceedings against a hypothetical IRS agent who had revealed serious wrongdoing, but in doing so had violated the law. "Every hearing. Every filing. Every day of testimony," I said, because, of course, this would be an important story of immense public interest.
I am sure that such encouragement to a leaker would no doubt have given Keller pause. But I stand by my judgment. Besides, it is beyond imagining that The New York Times would have ignored such criminal proceedings.
Keller, and other journalists who cover Washington, should ask themselves why they believe the government should go after leakers. Why do they assume that the current law is the best public policy? Is it really in the public interest to prosecute Snowden, who obviously committed a crime? Is his conduct criminal in nature? Or was it in pursuit of making sure the U.S., and the liberties of the American people, endures?
As formerNew York Times editor Howell Raines once put it, the Times is the newsletter by which the American elite communicates in public. That is a crucial function, covering the official version of events and the official criticisms of the official version of events.
But sometimes the unofficial version of events is more important. Far more important.
Hounding Whistleblowers Is Wrong | U.S.