Hours After Vote, U.K. Bombers Hit ISIS Oilfields in Syria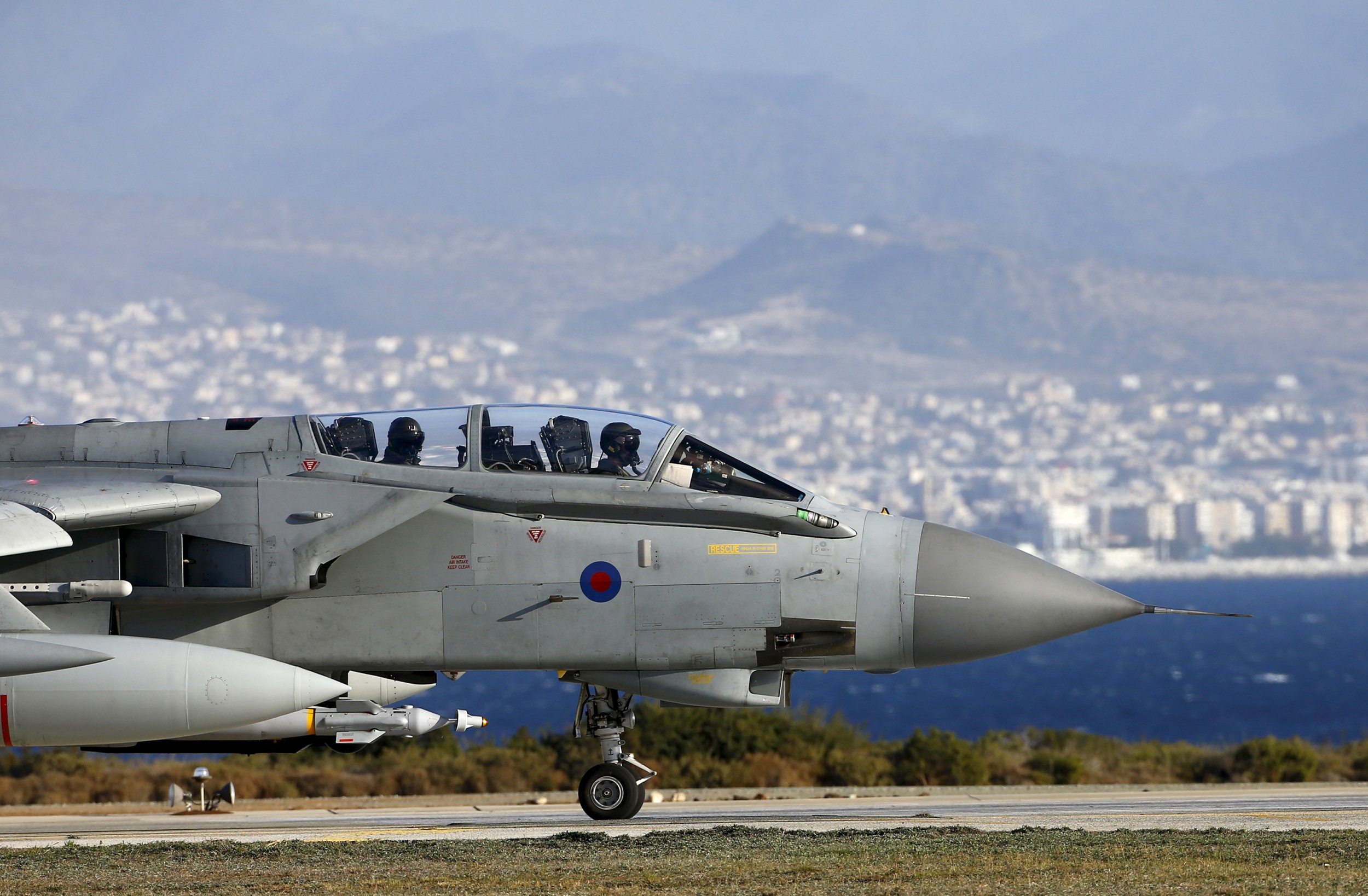 The U.K. launched its first airstrikes on targets belonging to the Islamic State militant group (ISIS) in Syria on Wednesday night a matter of hours after the U.K. parliament passed the motion to join the air campaign against the militants, the BBC reports.
British parliamentarians voted 397 to 223 in favor of Prime Minister David Cameron's motion to join the air assault against ISIS and soon after a ministerial representative told BBC that the airstrikes were carried out in the early hours of Thursday morning by Royal Air Force (RAF) Tornado jets.
The Ministry of Defence is yet to issue a statement, but the ministerial representative said the jets had returned.
The BBC said that witnesses saw at least two Tornados, carrying three 500lb Paveway bombs each, leave the RAF base near Akrotiri in Cyprus. The planes returned without these arms around three hours later.
Defensee Minister Michael Fallon later said that the British bombers attacked oilfields in eastern Syria. "I approved yesterday a series of targets in the Omar oilfields, well heads... the Tornados were successful in striking those targets," Fallon told the BBC.
Fallon added that the bombing "strikes a very real blow at the oil, and the revenue on which the Daesh terrorists depend."
The British government has officially altered its language when referring to the militant group, The Times reports, using the pejorative term "Daesh" instead of either ISIS or ISIL, which it previously used.
Reinforcement aircraft are on their way to Akrotiri as Britain prepares to increase its assault in the coming days. Two more aircraft are to fly to Cyprus from the RAF Marham base in Norfolk, England, and six more Typhoons will be sent to Akrotiri from the RAF Lossiemouth base in Scotland.
The RAF also utilized Raptor pods and a Reaper drone for surveillance and intelligence in pinpointing the strike targets.
Meanwhile the RAF continues to carry out airstrikes on ISIS in Iraq as the Ministry of Defence reported on Tuesday that it had hit ISIS positions in the towns of Ramadi and Haditha over the past few days.
In September Prime Minister Cameron unveiled that the U.K. had participated in a prior strike in Syria using an RAF drone with the aim of targeting a British militant who was reportedly plotting an attack in the U.K.