House Armed Services Chair Warns of 'Chaos and Division' After 4 Defense Dept. Members Leave in 2 Days
After the Monday firing of Secretary of Defense Mark Esper and Tuesday's resignation of Acting Under Secretary of Defense for Policy James Anderson, the chairman of the House Armed Services Committee Adam Smith said Tuesday that President Donald Trump's administration was sowing "chaos and division."
Esper's firing and the subsequent resignation of Anderson have led some to express concerns that Trump, who has thus far refused to concede the 2020 presidential election to President-elect Joe Biden, may be attempting to surround himself with those who have exhibited loyalty to Trump.
In an apparent break with Trump's decisions, Esper told reporters in June that he was against using active-duty military members to patrol demonstrations over the death of George Floyd. Anderson tendered his resignation on Tuesday. In a Tuesday statement, Smith said that the amount of turnover in the upper echelons of the Pentagon may signal the beginning of "gutting" the Department of Defense.
"As soon as Former Vice President Biden became President-Elect Biden, President Trump and those loyal to him started to sow chaos and division. It appears that chaos has now reached the Pentagon," Smith wrote.
"If this is the beginning of a trend—the President either firing or forcing out national security professionals in order to replace them with people perceived as more loyal to him—then the next 70 days will be precarious at best and downright dangerous at worst," Smith added.
According to a Tuesday statement from the U.S. Department of Defense, Under Secretary of Defense for Intelligence and Security Joseph Kernan and Secretary of Defense Chief of Staff Jen Stewart also tendered letters of resignation on Tuesday.
Esper's replacement, National Counterterrorism Center Director Christopher Miller, assumed his duties as Acting Secretary of Defense on Monday.
Anderson's duties are expected to be fulfilled by Anthony Tata. In July, Tata was rejected by the U.S. Senate for the same position after some of Tata's deleted tweets, which were Islamophobic in nature, resurfaced.
Newsweek reached out to President-elect Biden's office for further comment.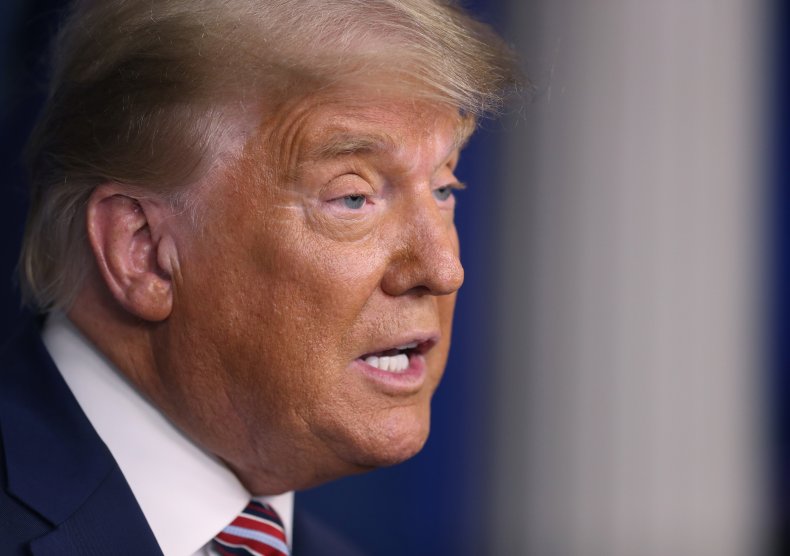 The moves in the Pentagon may indicate a deepening resolve on behalf of the Trump administration to hinder attempts by Biden's camp to begin the process to transition into the White House.
Although votes are still being tabulated, projections show Biden as the winner of both the U.S. popular vote and the electoral college. The Trump administration has filed lawsuits in some battleground states over their handling of mail-in ballots. Trump has claimed that the Democrats set out to "steal" the election from him, although those allegations have so far been unsubstantiated.
The White House has signaled that it would make a transition difficult for Biden's administration. Trump has claimed victory in the election, as has Biden. Secretary of State Mike Pompeo said during a Tuesday press conference that there would be a "smooth transition to a second Trump administration." It was not immediately clear if Pompeo was speaking facetiously.
During a question and answer session with reporters on Tuesday, Biden said that regardless of the White House's refusal to acknowledge the Democratic ticket's victory, the transition was "well underway."
"The ability for the administration in any way by failure to recognize our win does not change the dynamic at all and what we're able to do," Biden said. "We are going to be going, moving along in a consistent manner, putting together our administration in the White House and reviewing who we're going to pick for our Cabinet positions."