House Belonging to Accused Kidnapper Burns Down After Woman's Disappearance
A Missouri house belonging to an accused kidnapper burned down on Monday night as authorities continue to investigate the disappearance of Cassidy Rainwater.
The building in question belonged to James Phelps, 58, who was recently arrested along with Timothy Norton, 56. Both men face first-degree kidnapping charges in connection with Rainwater's case and are scheduled to appear before a judge on Tuesday.
Dallas County Sheriff Scott Rice told Springfield's KYTV that the building, located near the town of Lebanon, Missouri, burned to the ground. The state fire marshal will aid in the investigation into the blaze. The Springfield Fire Department's bomb squad was also at the scene, helping to detonate a suspicious device that was found there.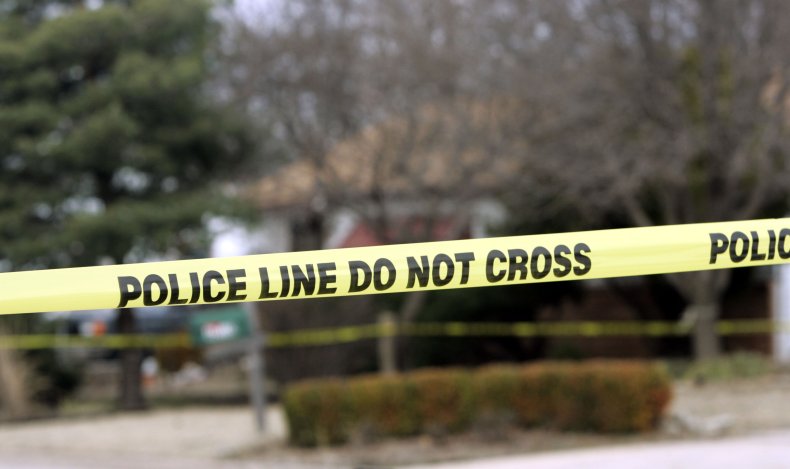 Rainwater, 33, has not been seen since July and was reported missing on August 25. Last month, an anonymous source sent several photos to the FBI in Kansas City, which local investigators eventually recognized as Rainwater, who was seen partially nude and kept in a cage, according to KYTV.
The anonymous person also said the missing woman was being kept on a property close to Lebanon. Authorities arrested Phelps and Norton shortly afterward.
Investigators found similar photos of Rainwater on Phelps' phone after obtaining a search warrant, according to KYTV. He admitted that the missing woman had been staying with him while getting back on her feet following an unspecified hardship, but he said that he had not seen her since she left in July. He said that she left during the night, getting into a car at the end of his driveway
Norton, however, admitted to authorities that he helped Phelps restrain Rainwater in late July.
Investigators have not revealed what they found while investigating Phelps' property before it caught fire. Newsweek has reached out to the FBI for comment but did not hear back before publication.
Aside from the photos, other disturbing details about Phelps have emerged in recent months. Bob Hostetler, a neighbor who lives about a mile from the burned-down house, told TV station WNCN that he spoke with Phelps once in the past year and heard rumors on social media about him engaging in cannibalism and murder. Authorities have not commented on these rumors.
"He's arrested, and so is everybody potentially involved," the neighbor told WNCN. "Hopefully, it will all get cleaned up. It's a bad thing. I can't imagine. I can't imagine."
Upon an initial search of Phelps' house, officials did not find any signs or belongings that pointed to Rainwater's presence. However, a loft on the property appeared to have recently been stripped, according to WDAF-TV.