House of Cards: Kevin Spacey's President Frank Underwood Backs U.K. 'Brexit' Campaign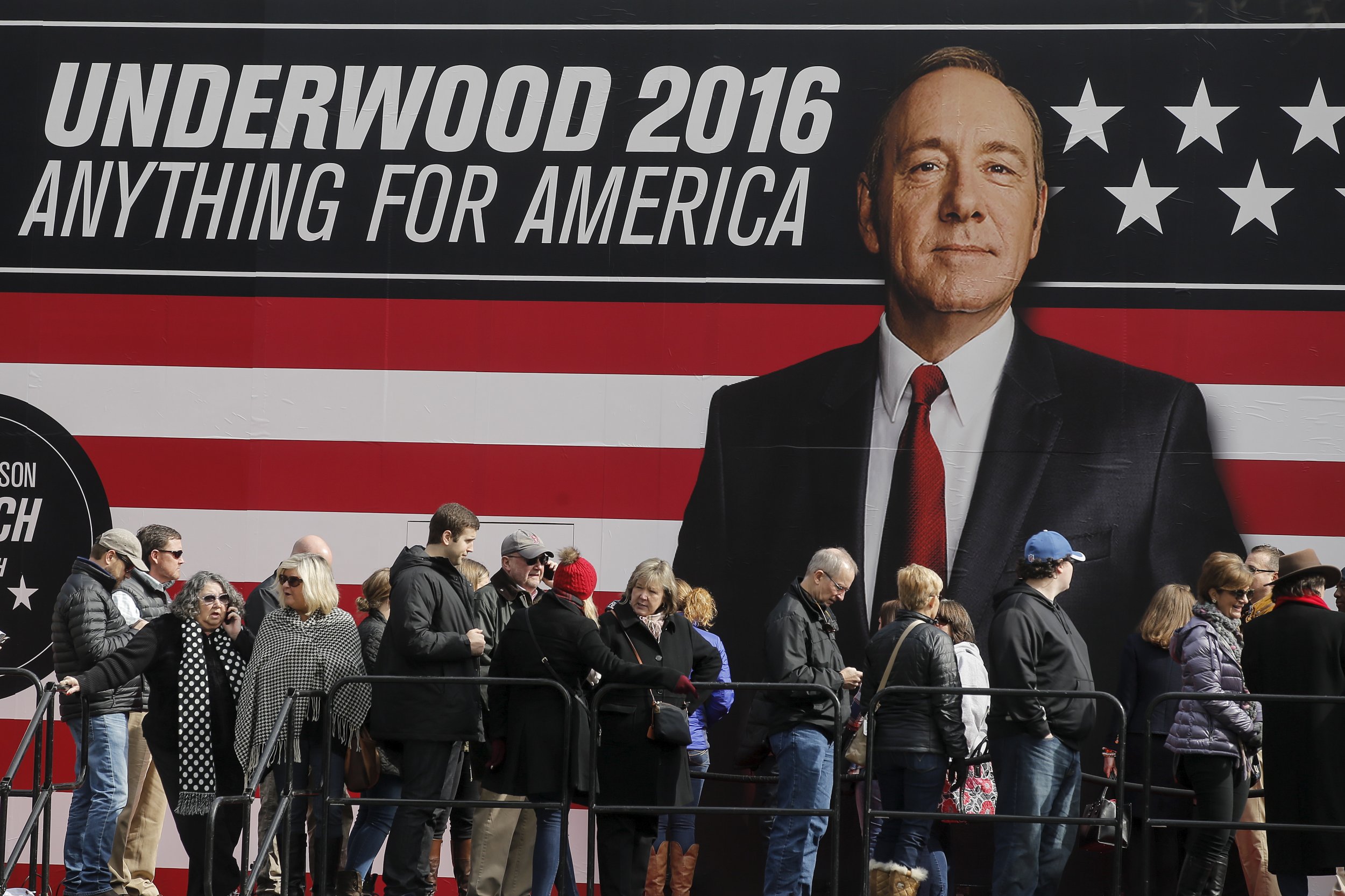 Campaigners for a "Brexit" in Britain's forthcoming EU membership referendum are on the hunt for more big-name backers to help them combat a tide of pro-EU propaganda from Prime Minister David Cameron and the rest of the Remain camp.
But their latest high-profile endorsement may be something of a mixed blessing. Frank Underwood, the fictional and diabolical U.S. president in Netflix's political drama House of Cards has "written" an op-ed for The Times saying he would vote to leave the EU if he were a Brit.
The Times article was drafted by Michael Dobbs, a Conservative politician and author of the book the original U.K. series of House of Cards was based on.
"If I were a Brit I wonder if I'd be more afraid to stay in the EU than to leave," the article published under the character's name said. "Brussels is a bit of a used bus ticket.
"There was a time when Europeans rode chariots and sailed ships, had ambition, ideas, built great empires. They had two thousand years as the centre of the world but ask yourself. When did Europe last peel any potatoes?
"Their leaders have sat so long on their marble thrones that not only have their balls turned to concrete but their minds, too."
Underwood also takes aim at the EU's institutions, often criticized for being "undemocratic."
"Once you become president of Europe, there's no way they can get rid of you. Not ever," he wrote. "No elections, no experience required. What an opportunity. It's my kind of world."
Britain's referendum is scheduled for June 23. While the prime minister, Chancellor George Osborne and leader of the opposition Jeremy Corbyn are backing a "remain" vote, Underwood joins six cabinet ministers and Mayor of London Boris Johnson in his support for a Brexit.