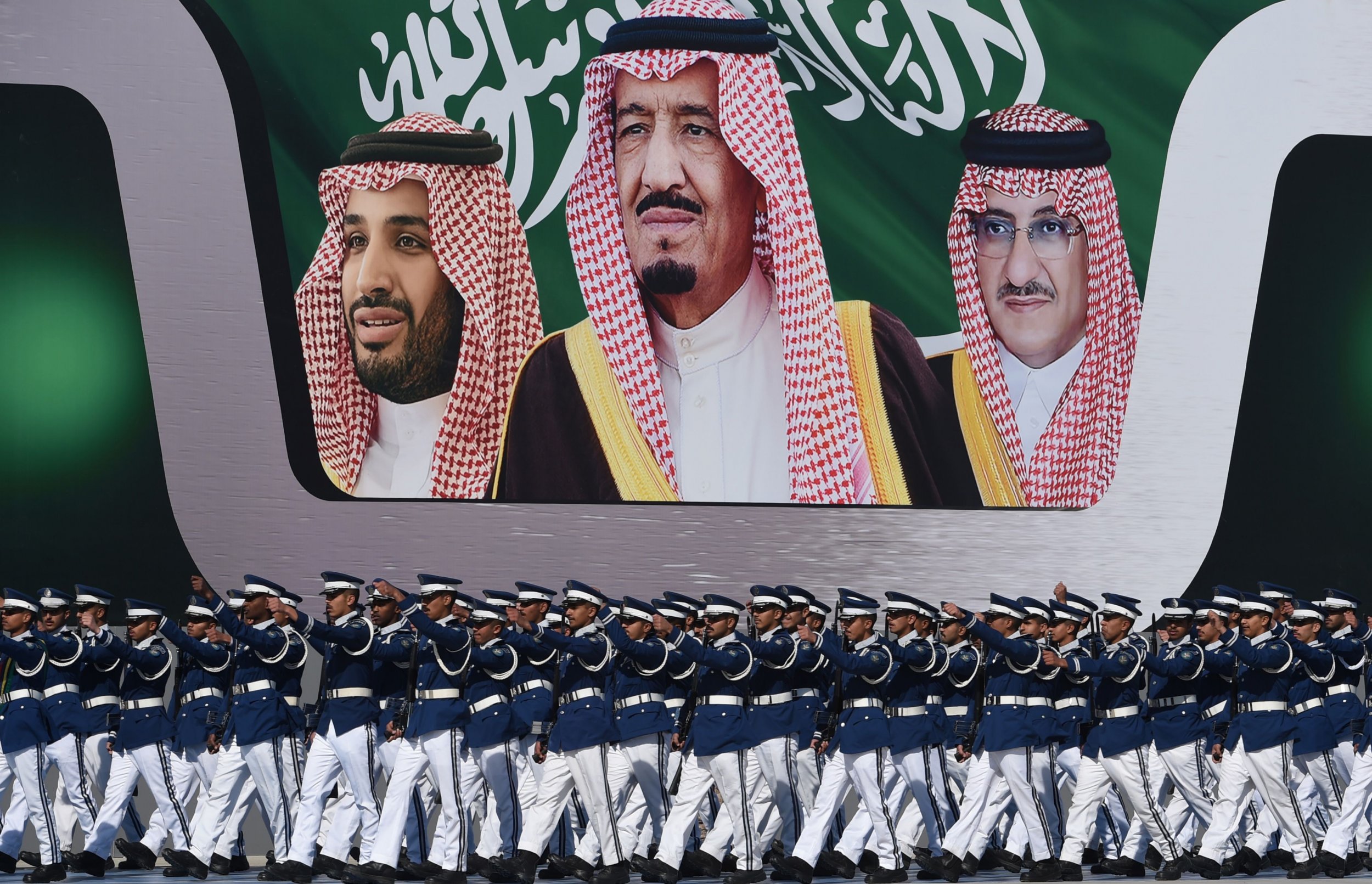 The Saudi prince removed as second-in-line to the throne last week, Mohammed bin Nayef, has been confined to his palace in the Red Sea city of Jeddah, according to officials.
The move is reportedly a bid to ensure no challenge to his 31-year-old successor, the modernizing face of Saudi Arabia and son of ageing King Salman, Mohammed bin Salman, four former and current Saudi and U.S. officials told the New York Times.
The restrictions on his movements came after the reshuffle on Wednesday but it is unclear how long they will last. In the reshuffle, King Salman also replaced Nayef as Interior Minister with 33-year-old Prince Abdulaziz bin Saud.
But Riyadh has been at pains to show a united front after the shake-up, showing the new crown prince, commonly known by his moniker "MbS," kissing the hand of the very cousin he was replacing. Nayef also pledged allegiance to his nephew in a public show of support after the decision.
This continued after the reports of Nayef's house arrest emerged. One senior Saudi official told Reuters that the media speculation based on anonymous sources was "completely false, baseless."
The official said that nothing had changed in Nayef's daily duties apart from abdicating his role.
"His Royal Highness Prince Mohammed bin Nayef and his family is moving freely and hosting his guests unrestrictedly. Nothing has changed for Prince Mohammed, except for stepping down from his government positions," the official said.
"He hosts guests and leaves his house on a daily basis since he has stepped down. Further, there are no restrictions on his movement whatsoever, either in or outside of Saudi Arabia."
Nayef helped quell an Al-Qaeda insurgency in the country between 2003 and 2006 and had close ties with Saudi allies, such as Britain and the U.S., and their secret services. But Bin Salman's elevation has seen him leapfrog many older princes who will now be overshadowed by a figure decades younger than them. His youth raises the prospect that he could rule for decades.
Bin Salman is viewed as an ambitious figure with international prestige, one who has carried out state visits to meet the likes of U.S. Presidents Barack Obama and Donald Trump in Washington and Vladimir Putin in Moscow in place of his elderly father.
But as Saudi Defense Minister he has also presided over the country's protracted foray into the Yemeni civil war, where it is leading a coalition bombing campaign against Iranian-backed Shia Houthi rebels.
Bin Salman, who diplomats refer to as "Mr. Everything" because of his power, is leading a reformist program known as Vision 2030, aiming to appease the frustrations of a population of which over half are under 25 years old. It seeks social and economic change while diversifying the country's economy away from oil.