Influence of Trump Apparent in New 'House of Cards' Trailer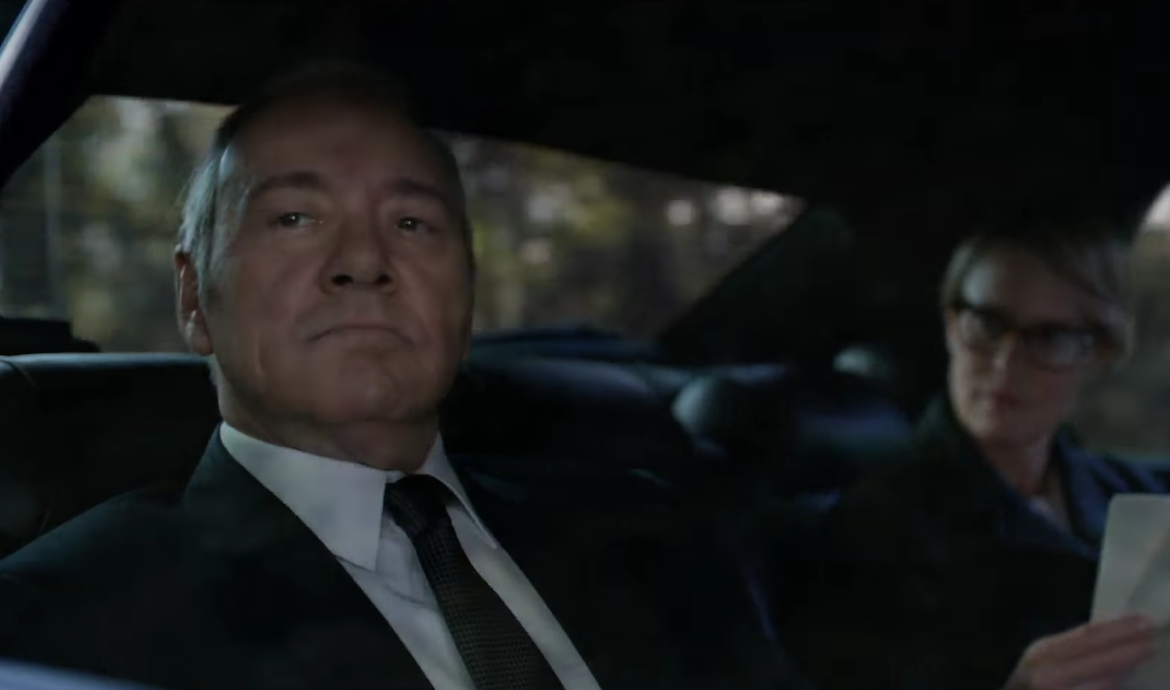 The biggest question heading into Season 5 of House of Cards is how the show will respond to the rise of Donald Trump. The first four seasons imagined what would happen if the most calculating, ruthless, amoral politicians were set loose within America's political system. There was adultery. There was back-stabbing. There was blackmail. There was murder. And yet, Trump's presidency has been more surreal than anything even Frank Underwood could imagine. How would the series, which hasn't aired a new episode since Trump won the Republican nomination, possibly be able to match the lunacy of America in 2017?
Related: 'House of Cards' to return for 5th season without creator Beau Willimon
The answer, if the latest trailer is any indication, is to turn Kevin Spacey's Frank Underwood into a Democratic version of Trump. Season 4 ended with Underwood in the middle of a heated campaign for the presidency, which is where Season 5 will pick up, it appears.
Just as "Never Trump" became a rallying cry for those opposed to the idea of a reality TV star taking over the White House, so too will the show's anti-Underwood contigent be happy with any candidate other than the man who swindled his way into the presidency.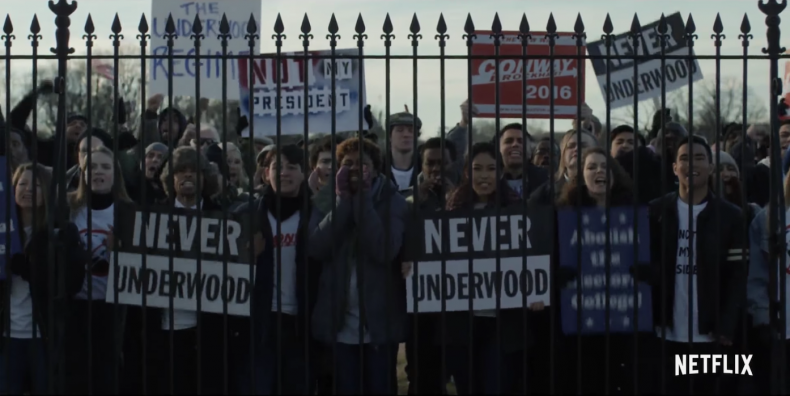 The trailer, which was released Monday, also features a voiceover monologue from Underwood in which he talks about how he needs to "teach [the American people] right from wrong" and "tell them what to think and how to feel and what to want."
"Lucky for them, they have me," Underwood says maniacally, echoing how Trump spoke of himself during his campaign as the only one who could save America from destruction.
Like Trump, Underwood is a large underdog in his race, against the Republican Will Conway. We see in the trailer, though, a shot of the electoral map on election night that shows Underwood with 255 votes and Conway with 245—as well as a look of disbelief on his face. Remind you of anything that happened last November?
"Underwood. 2016. 2020. 2024. 2028. 2032. 2036," he concludes. "One nation, Underwood."
Season 5 of House of Cards will be available May 30 on Netflix.