House Conservatives Demand Less Powerful Speaker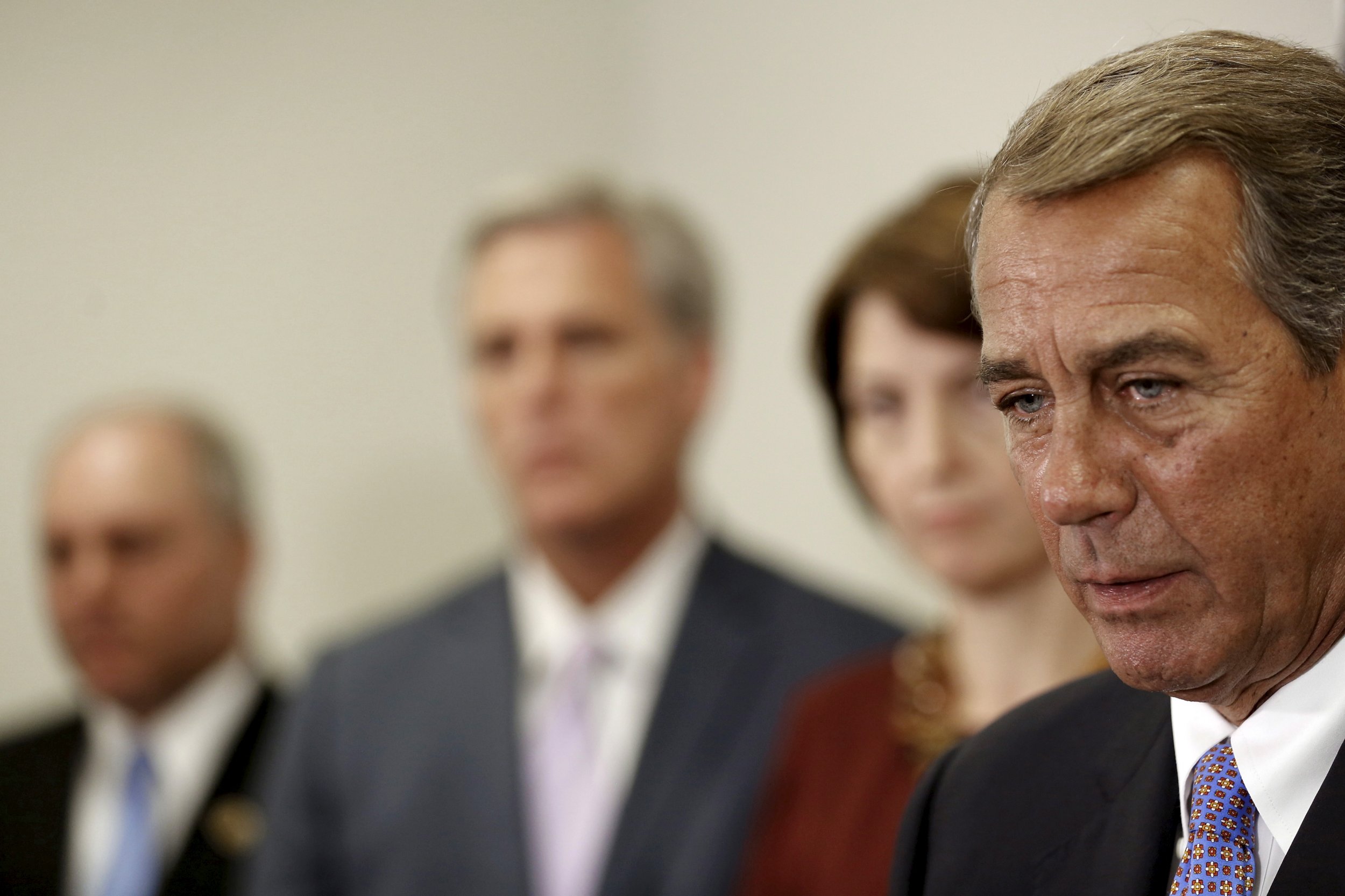 This article first appeared on The Daily Signal.
For the conservatives who helped push out House Speaker John Boehner, finding a replacement isn't about picking someone who is as conservative as them.
The Freedom Caucus, a group of about 40 conservative lawmakers whose votes are key to leadership races, wants the next speaker to commit to numerous process and rules changes to the way the House currently operates.
These lawmakers believe that the changes would allow them to advance conservative policies by empowering rank-and-file members to have more influence in the legislative process.
"The new speaker could be Paul Ryan, Justin Amash or Charlie Dent—I don't care who it is," said Representative Mick Mulvaney of the Freedom Caucus, which has endorsed little-known Representative Daniel Webster for speaker because of his vow to reform the way the House does business.
"People think we are supporting Webster because he's the most conservative," Mulvaney told the Daily Signal. "But the man has a centrist voting record. We are looking for creative destruction in how the House operates. And we don't care who takes the lead on doing that."
This idea of creative destruction was echoed by Senator Mike Lee, R-Utah, who chairs the conservative Senate Steering Committee. He argued in a Federalist op-ed that what matters is "not who the next speaker is but what the next speaker does." He called for "open source policy innovation" that decentralizes power in Congress and opens the legislative process to new ideas.
According to a document leaked to Politico, and confirmed by the Daily Signal, the proposed reforms include opening up the process of committee selection, allowing committee chairmen more control and creating more transparency in the way bills are brought to the floor. They also want a return of the "Hastert rule," which requires a majority of Republicans to support any bill brought to a floor vote.
"We want to change it from being the speaker's House back to the people's House," said Matt Salmon, a Freedom Caucus founder from Arizona. "In the last 20 years, it became the speaker's House, because the speaker has incredible power, where they and their staff determine the legislation, what's in it and what amendments are involved."
Allowing bills to go through committee first, voting separately on the 12 appropriations bills instead of using stopgap measures, and allowing an open amendment process is known as "regular order." Freedom Caucus members want must-pass bills to come up for a vote well in advance of deadlines and allow lawmakers, both Republicans and Democrats, the chance to debate and amend legislation.
Promises like this were made by current Republican leaders, including Boehner and Majority Leader Kevin McCarthy, R-Calif., in the months before the 2010 election in the GOP's "Pledge to America." The document, which preceded the Republican takeover of the House, promised to "end the practice of packaging unpopular bills with 'must-pass' legislation…advance major legislation one issue at a time" and to "let any lawmaker—Democrat or Republican—offer amendments to reduce spending."
In recent years, spending bills required to keep the government funded rarely go through committee and are rushed to the floor. Despite promises from Boehner and Senate Majority Leader Mitch McConnell, the House passed only six of 12 appropriations bills for fiscal year 2016, and the Senate passed none. Facing last-minute deadlines and unable to win a majority of Republican votes, leadership has passed funding measures with the aid of Democrats.
"The basic underlying point is if you go back to the way the House has been run under Boehner—similar to the way it was run before—if you are going to get into leadership, or work your way up to committee leadership, you have to be very obedient to the speaker," Representative John Fleming of Louisiana, a Freedom Caucus founder, told the Daily Signal. "What that really means is our leadership is marginalizing the people we represent. Their voice is being diminished."
Representative Charlie Dent, a Republican from Pennsylvania allied with leadership, says he would be open to the GOP conference creating a task force to discuss rule changes, but he believes it's unfair to expect commitments from speaker candidates upfront, saying that's not the "fair or right way to go."
Dent believes that a "completely open process" can have caveats. "An open process works great as long as members in the majority are prepared to support the bill," Dent said. "When you have a completely open process, which works reasonably well with appropriations bills, it does empower the minority party in a certain way."
Salmon told the Daily Signal that he is "totally confident" conservative ideas could succeed under a more open format.
"Sir Edmund Burke once said, 'There is no idea so dangerous it can't be debated.' I am not afraid of robust debate, because I think we will win out," Salmon said.
Beyond these changes, the Freedom Caucus is asking would-be speakers to make numerous policy commitments, including opposing the Export-Import Bank, fully repealing Obamacare and impeaching the IRS commissioner.
"The appetite for reform in this conference is pervasive, not just among conservatives," Mulvaney insisted. "We all want it."
Josh Siegel is the news editor of the Daily Signal.