House Conservatives Rip 'Clumsy' Immigration Ban Rollout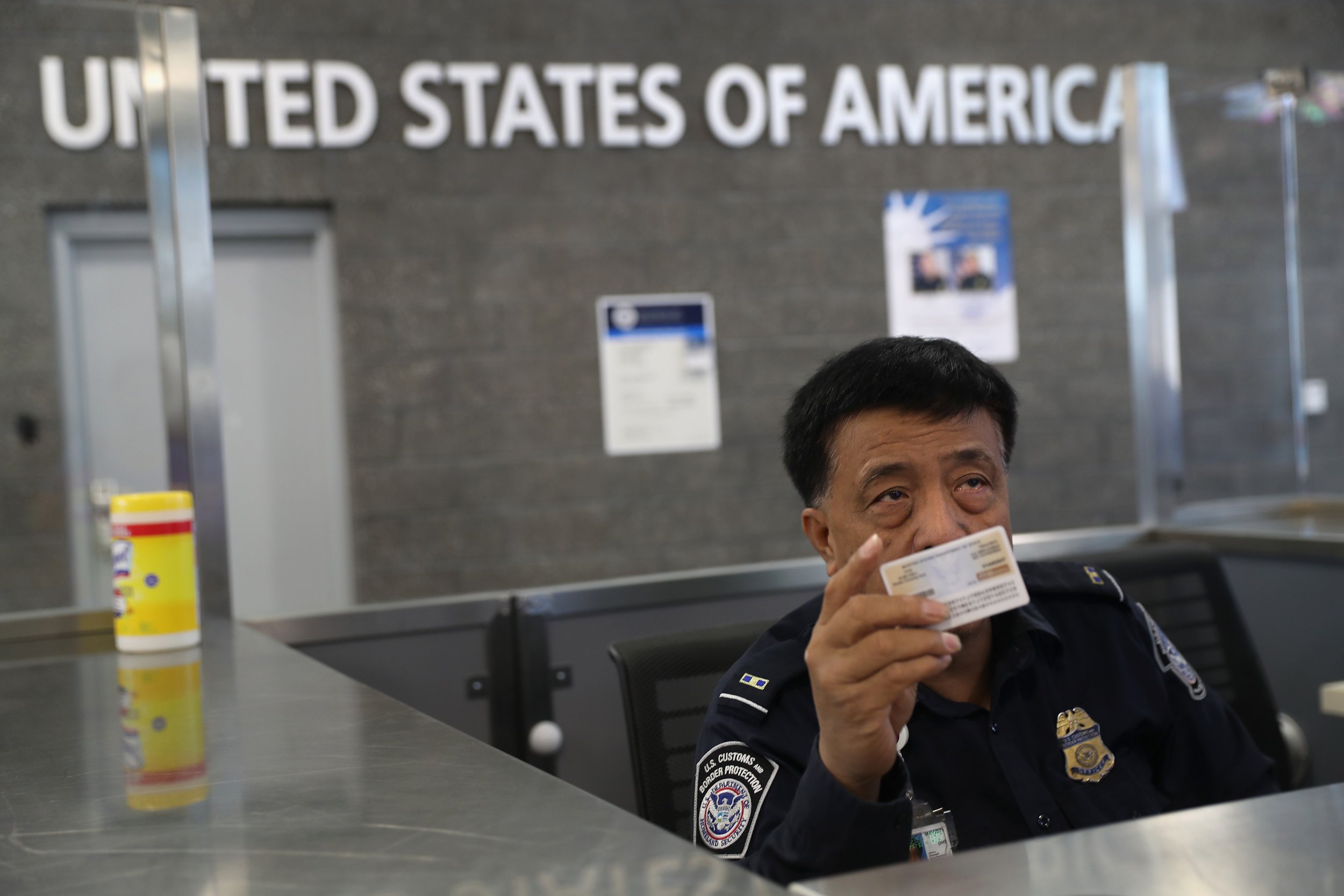 This article first appeared on The Daily Signal.
House conservatives support the substance of President Donald Trump's executive order restricting refugee resettlement and other forms of legal immigration, but are critical of how the White House implemented the policy.
In a briefing for reporters Tuesday, some of the most conservative members of Congress strived to portray Trump's order as a temporary policy meant to improve the vetting of travelers from countries the Obama administration had designated as posing risks of terrorism.
The conservatives, mostly members of the House Freedom Caucus, wish the Trump administration had better told that story.
"What I am hearing from folks back home is there is something sensible about a more thorough vetting and a pause," said Representative Mark Sanford (R-S.C.). "That having been said, I would say two things: Sometimes it's not what you say, but how you say it. There were particular problems with implementation on that front. A good idea poorly implemented can come across as a bad idea. That's the hangup on this one. The implementation was clumsy."
Trump's executive order, signed last Friday night, bans Syrian refugees indefinitely, imposes a four-month suspension on all refugee admissions from anywhere in the world and bars for 90 days people from seven predominantly Muslim countries—Iraq, Iran, Syria, Yemen, Sudan, Libya and Somalia—from entering the U.S.
The administration received widespread criticism early on for its seemingly chaotic and uneven implementation of the order.
"As a temporary policy, I don't have a problem with it," said Representative Raul Labrador (R-Idaho). "I am a little bit concerned about how it has been implemented in two cases: with regards to legal permanent residents [some of whom were initially detained upon entering the U.S.], and I am also concerned how it applied to some Iraqi translators who helped us in the war on terror. They need to find an expedited way to deal with those Iraqi translators and I encourage the administration to do something."
On Tuesday, Department of Homeland Security officials defended Trump's executive order and said they've rectified some of the implementation problems.
Kevin McAleenan, acting commissioner of U.S. Customs and Border Protection, said more than 500,000 foreigners flew into the country in the 72 hours following Trump's order.
He said CBP agents granted waivers to 1,060 lawful permanent residents, or green card holders, from the countries affected by Trump's order, allowing them to enter the country after additional screening.
McAleenan said the agency granted 75 additional waivers for "immigrant visa and non-immigrant visa holders," including translators who have special visas for assisting the U.S. military in Iraq and Afghanistan.
And he said 872 refugees would be granted waivers, which were permitted because the refugees had already been screened and stopping them from traveling would cause "undue hardship."
McAleenan said 721 travelers with visas from the seven targeted countries were not allowed to board planes headed to the U.S.
At a news conference Tuesday, DHS Secretary John Kelly characterized the order as a "temporary pause" allowing security officials to "assess the strengths and the weaknesses of our current system."
The order "is not—I repeat—not a ban on Muslims," Kelly said.
Kelly denied reports that DHS was surprised by the order, and added that "people on my staff were generally involved" in writing it.
House conservatives say people should not be surprised by Trump's executive order.
"This [order] has been adjudicated in public across the country for a year and a half," said Representative Scott Perry (R-Pa.). "The president said he was going to do this—he ran on this—and most of the American people by way of the electoral process voted for him and voted for this. While there is a minority of folks making raucous at the airports, the fact is most Americans are concerned about their security."
Conservatives sought to avoid calling the order a "ban," language Trump has used to describe his action.
They emphasized that House conservatives in late 2015 passed a bill similar to Trump's order that would have temporarily blocked Syrian and Iraqi refugees from entering the U.S. until the government bolstered screening procedures.
Forty-seven House Democrats voted for that bill, but Senate Democrats blocked the legislation from advancing, with only two voting to support it.
House Speaker Paul Ryan (R-Wis.) on Tuesday stood by the executive order, telling reporters, "We need to make sure that the vetting standards are up to snuff," while conceding, "regrettably, the rollout was confusing."
Some conservatives raised concerns about language in the order that suggests the pause on immigration from certain nations could become permanent, and the list of targeted countries may expand.
In the order, Trump directs the relevant Cabinet agencies to review the vetting process for citizens of all countries where visas are required to travel to the U.S.
If those nations don't improve their cooperation, they will be added to the list of countries whose citizens are barred from entry to the U.S.
"If at some point we take issue with the longevity or scope of [the order], we will do that," Perry told The Daily Signal in an interview. "But we have to at some point trust [Trump] as the chief executive who is being briefed by the National Security Council and other agencies about what's needed to safeguard the United States.
"If it seems to us that the administration is reaching to expand the order for reasons we don't agree with, I guarantee there will be people here who take issue with that. Congress has the job of oversight and we are going to conduct it here."
Josh Siegel is the news editor for The Daily Signal.