House Conservatives Will Keep Pressure on Trump, Ryan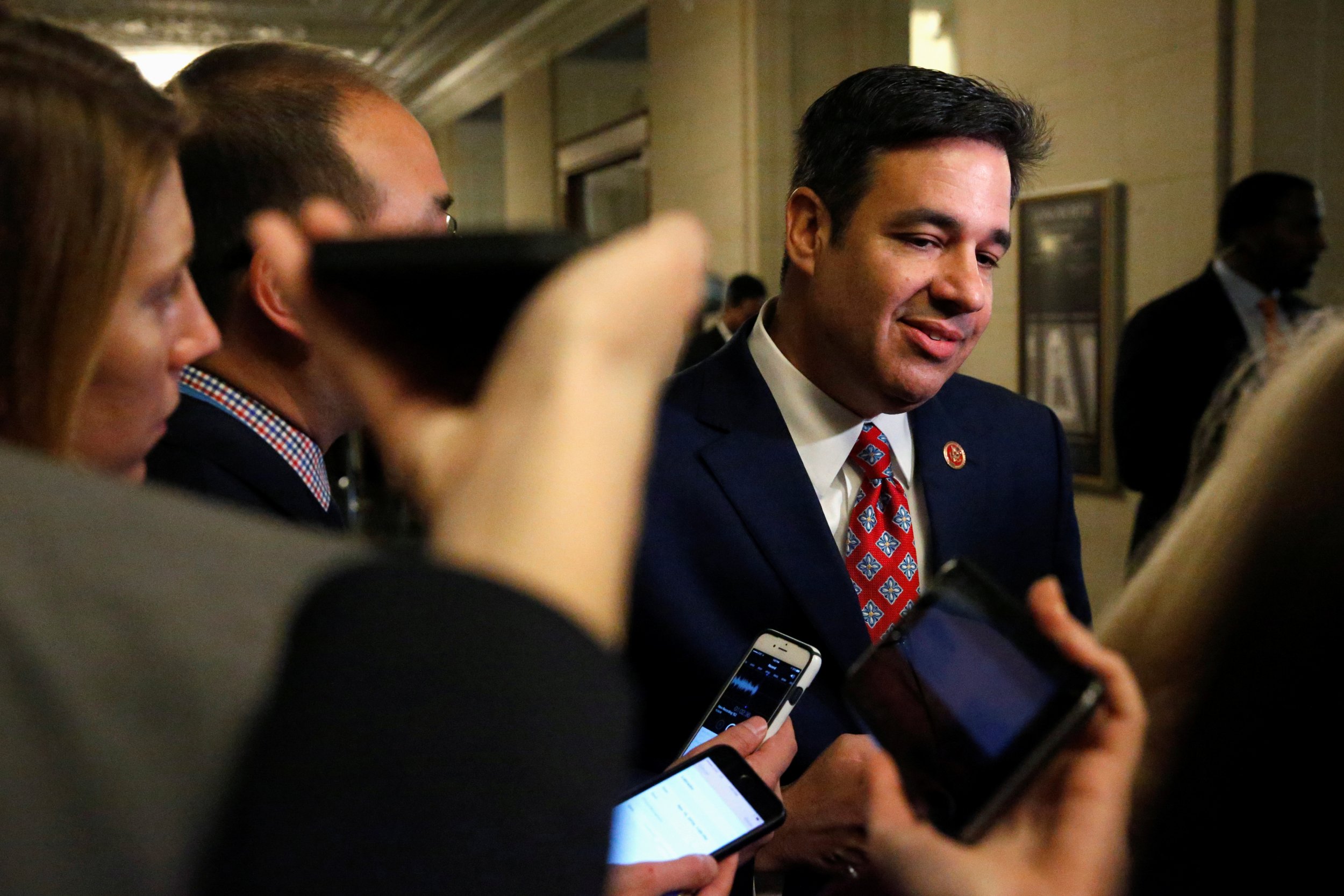 Updated | Less than 24 hours after House Republicans unanimously elected Paul Ryan as their speaker for the next Congress, the GOP's unified front was already showing cracks. A number of conservatives, including some leaders of the hardline House Freedom Caucus, signaled Wednesday they are not willing to compromise on some top priorities, sending a warning to Ryan—and to President-elect Donald Trump.
"We need to repeal Obamacare in its entirety," Idaho Representative Raul Labrador, one of the Freedom Caucus's leaders, said at a lunch Wednesday with reporters on Capitol Hill. "Then we can do a bill to replace it." In an interview with The Wall Street Journal last week, Trump said he'd be open to amending the 2010 health care law, as opposed to the full-scale repeal he called for on the campaign trail. And he reiterated in an interview with CBS's 60 Minutes Sunday that he wants to keep key parts of the law, including barring insurers from discriminating against people with pre-existing conditions.
Labrador and other House conservatives said Wednesday they, too, support some of those provisions, but said they could be inserted into a new health care law. "It needs to be something completely divorced from Obamacare so that it's a Republican health care bill," said Labrador.
Health care is one of the three policy priorities Trump has said will be his initial focus in the White House. A second is infrastructure—but there, too, he could bump against congressional opposition from his own party. While there is bipartisan consensus on the need for funding to repair America's crumbling roads, bridges, airports and water pipes, what has snagged Congress in the past is disagreement on where to find the billions of dollars in funding that will be necessary. That's not likely to change next year. "We are not going to vote for anything that increases the national debt," said Labrador. "I believe in an infrastructure bill," he said, but "fiscal conservatives in the House are not going to support anything that's not paid for."
Members of the Freedom Caucus and fellow House conservatives have proven to be an obstacle to the Republican agenda in Congress as much or more than Democrats in recent years, opposing efforts by party leadership to find middle ground with Democrats and President Obama. And they could be a similar roadblock for Trump if he backs away from his campaign promises, not just on health care but also on taxes, immigration and a host of other domestic issues. On Wednesday, however, conservatives emphasized that there are "a lot of things we agree with Donald Trump on," in the words of Ohio Representative Jim Jordan. He others affirmed the Trump transition team has been actively reaching out to House conservatives. Texas Congressman Louie Gohmert said he's also been reassured because the president-elect has "surrounded himself with some really good friends and some really good, smart people."
They also recognized that while Trump may have won a mandate from the American people, it does not necessarily extend to the party as a whole. "It certainly is not a mandate for congressional Republicans or anything, I think, in Washington," said Kansas Representative Tim Huelskamp, whose name has been floated as a possible agriculture secretary in Trump's administration. He declined to comment on Wednesday he's been communicating with the transition team about an appointment.
Huelskamp and Labrador both decried House Republican leaders' decision to hold a vote Wednesday on reinstating earmarks—a process by which individual lawmakers could tuck funding for pet projects into spending bills—that have been banned by past Republican Congresses. Bringing back earmarks would show that GOP lawmakers "completely missed the message of this election," said Huelskamp. Conservatives also warned Ryan and fellow GOP leaders not to lift agreed-to budget caps as Capitol Hill looks to fund the government for the remainder of the fiscal year, before current funding runs out in December.
"What we need to understand is that the party as it was being led by Paul Ryan was a Wall Street Journal type of party," said Labrador. "They believe some things on trade, immigration, foreign policy that were very different than Donald Trump." House conservatives, Labrador said, are somewhere in between—more populist than Ryan and the pro-business Republican establishment, but more fiscally conservative than Trump. "What I'm hoping that we can be, is the bridge between the Wall Street Journal wing of the party and the populist wing of the party," he said. "In my opinion, that's where the mandate is, it's somewhere in between those two."
Correction: An earlier version of this story mistakenly attributed the following quote to Kentucky Representative Thomas Massie. It was Kansas Representative Tim Huelskamp who said bringing back earmarks would show that GOP lawmakers "completely missed the message of this election." Massie supported one of the earmarks proposals in the House.