House Could Pass Infrastructure Bill and Social Spending Plan as Soon as Tuesday
Democratic leaders are hoping to vote on the bipartisan infrastructure bill and larger social spending plan as soon as Tuesday, according to two Democrats on Saturday.
After months of delay, Democrats are aiming to reach an agreement with moderates and progressives in their fractured caucus on the now-$1.75 trillion spending bill this weekend, with a final version written by Sunday, said the Democrats, who spoke to the Associated Press on condition of anonymity.
Negotiations between the White House, House and Senate have continued into the weekend. But with several self-imposed deadlines missed over the past few months, it's unclear whether Democrats will be able to meet the ambitious Tuesday benchmark.
By imposing a timeline, top Democrats are giving progressives and moderates a push to speed along talks and deliver a win for President Joe Biden as he meets with a number of world leaders at the G20 summit to discuss tackling climate change and other global challenges.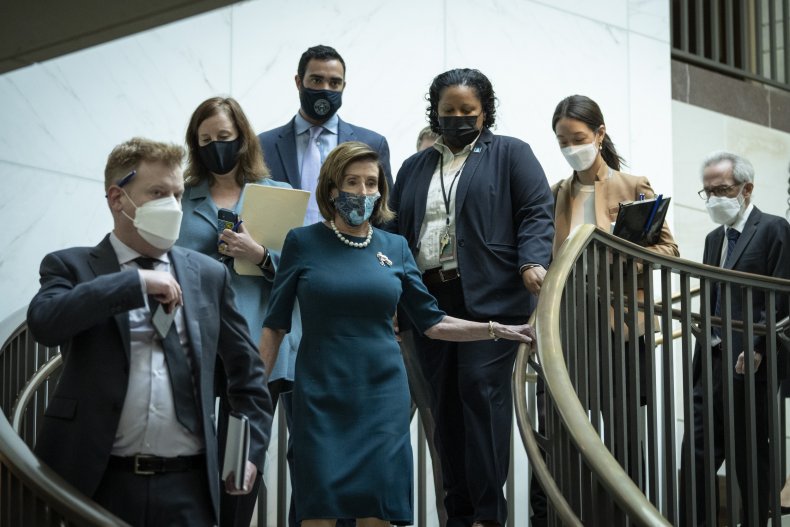 Democrats, who control both chambers of Congress by razor-thin margins, plan to pass the revised spending bill known as the Build Back Better Act through a budget process called reconciliation, without Republican support.
For it to clear the 50-50 split Senate, the bill will need the support of moderate Democratic Senators Joe Manchin of West Virginia and Kyrsten Sinema of Arizona, who have yet to endorse the package despite negotiating significant cuts, frustrating progressives in the caucus.
Moderates and Democratic leaders want to push through the infrastructure bill as soon as possible, but progressives have withheld their support unless it's passed in tandem with the spending package.
New York Congresswoman Alexandria Ocasio-Cortez, a progressive Democrat, previously said she would vote against the infrastructure bill over cuts to climate change provisions in the larger spending bill. A number of other progressive lawmakers made similar demands earlier this week, forcing House Speaker Nancy Pelosi to delay a possible Thursday vote on the infrastructure bill.
The White House released a framework for the revised spending bill Thursday, ahead of Biden's trip to Europe, which includes universal pre-kindergarten, expanded access to health care for seniors, climate change initiatives, and other Democratic priorities. Free two-year community college, lower prescription drug prices, and other measures were removed from the initially $3.5 trillion bill.
In a public address promoting the new framework, Biden noted that neither side got everything they wanted. "But that's what compromise is," he said.
"It has good things, and it has missing things," Pelosi added.
Newsweek reached out to Pelosi's office for further comment.