House Dem Says Lawmakers Should Consider Lifting Freeze on Congress Raises
Rep. Tim Ryan (D-Ohio) called for a future "real adult discussion" about potentially raising salaries for Congress members on Tuesday, with salaries having remained the same for over a decade due to a freeze on cost-of-living adjustments.
Ryan made the remark during a meeting of the House Appropriations Subcommittee on the Legislative Branch, which he chairs. The meeting advanced a spending bill that continues the freeze, which has been in place since 2009. Ryan supported the bill but said the pay freeze should be reconsidered in the future, while highlighting the pitfalls of lawmakers using the freeze to win the favor of voters.
"We need to have a real adult discussion on this issue and stop using it score easy political points," Ryan said. "Or this body will be filled with only millionaires who do not represent the vast majority of the American people."
Ryan said that continuing the freeze was "necessary" due to "everything going on in this country," likely referring to economic hardships amid the COVID-19 pandemic, but blasted those that use the freeze as ammunition for "gotcha" political moments.
He also said that other high-level government officials are paid significantly more than rank-and-file members of Congress, whose salaries have been frozen at $174,000 since the last adjustment in January 2009. Ryan noted that some members have gone to extreme lengths to counter economic strains caused by having to maintain a second home in Washington, D.C. in addition to their primary home state residence.
"Right now, every federal judge, from the District Court to the Supreme Court, is compensated at a much higher rate than members," said Ryan. "In fact, some senior executives in the executive branch are paid at higher rates."
"As of May 2020, average rent for an apartment in Washington, D.C. is $2,339," he added. "We have members sleeping in their offices to save money."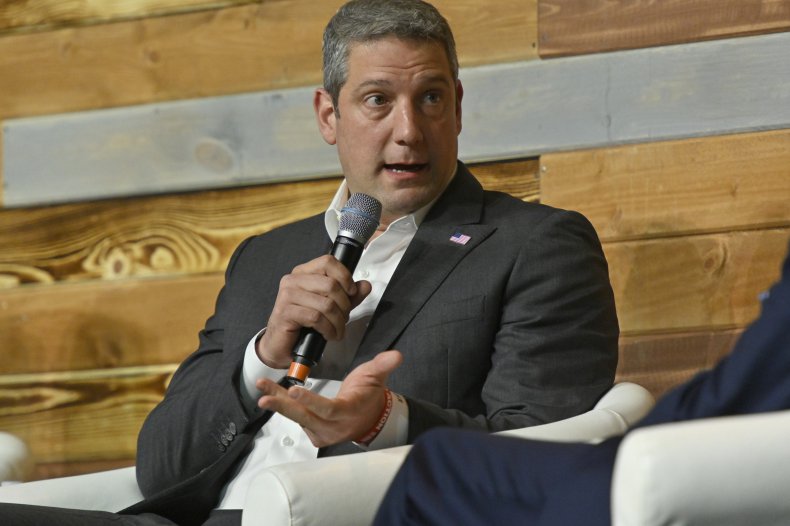 Ryan is not the only lawmaker who has called for Congress to reconsider continuing blocking the cost-of-living adjustments. House Majority Leader Steny Hoyer (D-Md.) also suggested that the freeze discourages people who are not wealthy from seeking office during a failed attempt to lift it last year.
"The cost of rent, child care and other necessities has risen substantially in Washington and across the country in recent years, but members and staff pay and benefits have not kept pace with the private sector," Hoyer said during a meeting in March 2019, according to The Hill. "If we want to attract a more diverse group of Americans to run for office and work on Capitol Hill, we need to make it possible for them to do so."
The 2020 bill also includes a provision that would allow legislative branch agencies to employ recipients of the Deferred Action for Childhood Arrivals program, along with language that would force the removal of controversial statues of figures associated with the Confederacy and racism from the U.S. Capitol.
The House Appropriations Committee is set to vote on advancing the bill on Friday and a House floor vote is likely to take place by the end of the month.
Newsweek reached out to Ryan's office for additional comment.
House Dem Says Lawmakers Should Consider Lifting Freeze on Congress Raises | News