House Democrats Call Out Republicans for Jumping to Conclusions on Planned Parenthood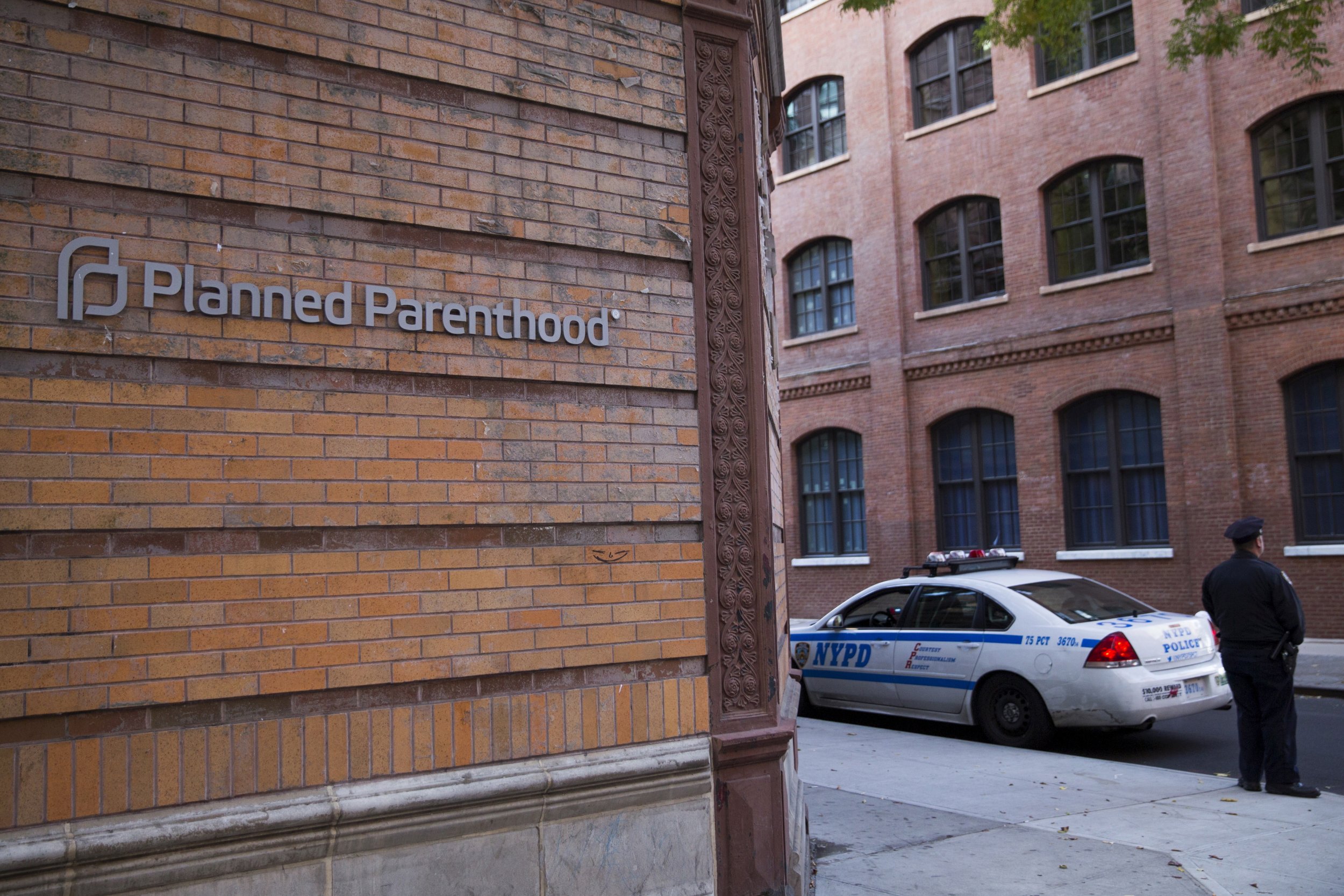 After a Texas grand jury this week rejected criminal allegations against Planned Parenthood related to a series of controversial undercover videos released last year, House Democrats are accusing their Republican colleagues of being "all too eager to jump to conclusions at the risk of women's health."
Since the anniversary of the landmark abortion case Roe v. Wade this past Friday, the Democratic Congressional Campaign Committee (DCCC) has released statements to more than a dozen House Republicans, highlighting some of their votes to defund Planned Parenthood. The efforts, which at the end of last year threatened to shut down the federal government, have since failed.
Planned Parenthood has long been controversial among politicians. But it became even more of a hot-button issue on the campaign trail beginning this past July when the California-based Center for Medical Progress released a series of secretly recorded videos that accused the health organization of illegally selling organs and tissue from abortions for medical research. The footage prompted federal investigations and calls from a dozen states to defund Planned Parenthood, one of the leading women's health care providers in the country.
Planned Parenthood has rejected the claims and videos, saying it donates the tissue legally for scientific research.
Then, on Monday, a grand jury in Houston that was investigating the accusations of misconduct against Planned Parenthood instead indicted two anti-abortion activists involved in making the undercover videos. David Daleiden, founder of the Center for Medical Progress, and Sandra Merritt are accused of tampering with a governmental record, which is a second-degree felony in Texas that carries a sentence of two to 20 years in jail and a maximum fine of $10,000. Daleiden also is charged with a misdemeanor related to purchasing human organs. He maintains his innocence.
Representative Jan Schakowsky, the top Democrat on the House panel investigating the organization, has said Republicans now should admit they are wrong in the wake of the indictment. The DCCC hasn't yet called for the committee to be disbanded but "absolutely believes" it should be, says Meredith Kelly, DCCC national press secretary.
"House Republicans are on the wrong side of a woman's right to choose and recklessly jumped to defund and investigate Planned Parenthood following these heavily edited videos. It's not easy to deliver a dose of reality to House Republicans' harmful positions on women's health, but maybe the indictment of the videos' creators will be enough to stop their assault on this life-saving service," Kelly tells Newsweek.
No wrongdoing has been found in the multiple ongoing investigations against Planned Parenthood, and the grand jurors cleared the health care provider in the two-month-long investigation. Planned Parenthood has sued the Center for Medical Progress for conspiracy and fraud.
On the campaign trail, Republican candidates have used the videos to call for the defunding of Planned Parenthood, while their Democratic challengers continue to stand by the organization. As a majority of Americans continue to support Planned Parenthood, some in the Republican Party worry that such stances against the organization could backfire against the GOP candidates in the general election among women and young voters.
Planned Parenthood has endorsed Democratic front-runner Hillary Clinton for president.