House Democrats Hit Out at 'Cruel' Trump Plan to Increase Immigration Fees for 'Hard-Working, Law-Abiding Immigrants'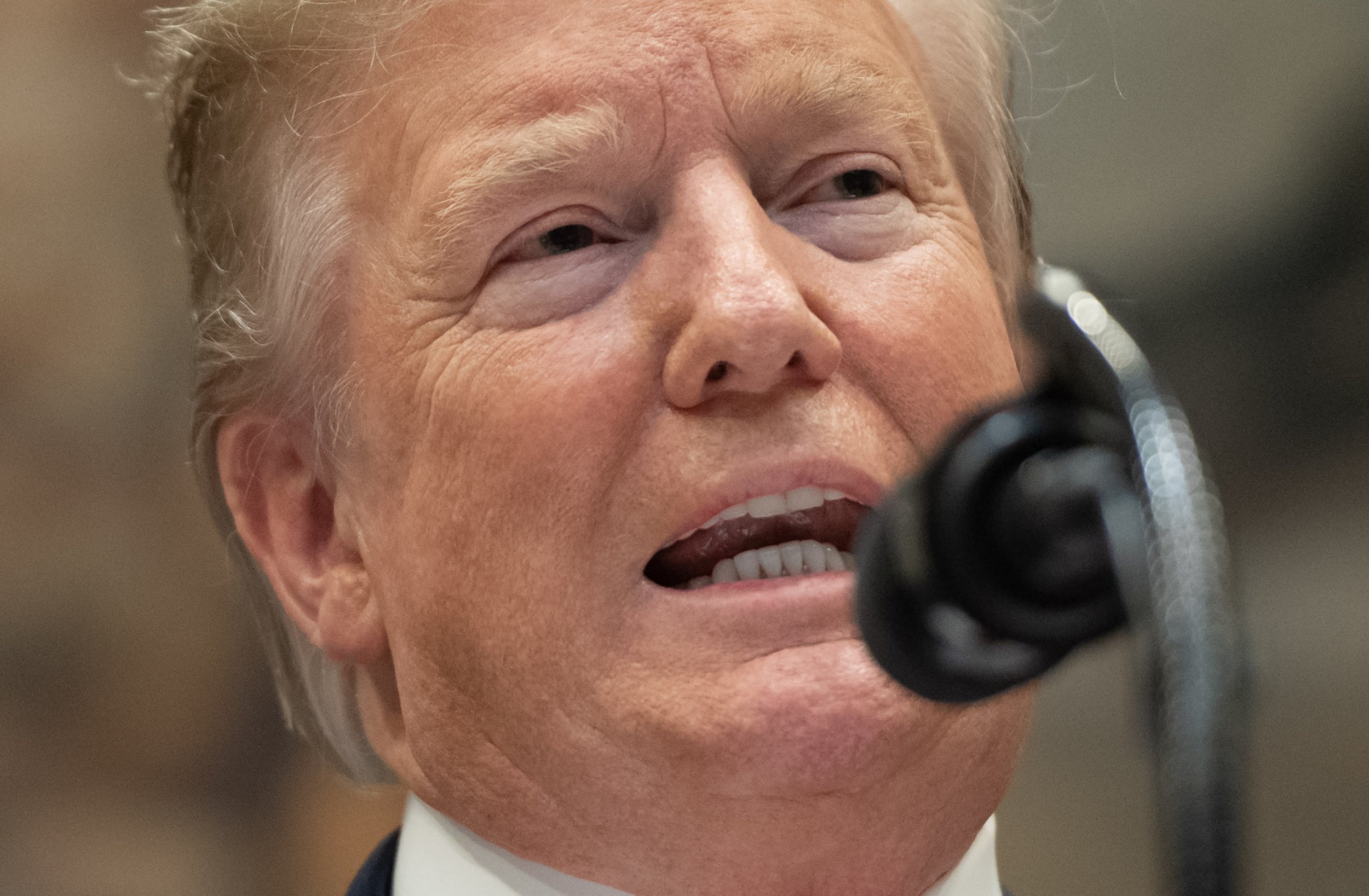 House Democrats have hit out at a Trump administration proposal to introduce a 10 percent surcharge for immigration petition filing fees to aid in deficit reduction, condemning the bid as a "cruel" plan that will hurt "hard-working, law-abiding immigrants."
In a statement released on Wednesday, members of the Congressional New Americans Caucus, which is made up of first-generation immigrants, including Ilhan Omar (D-MN), Norma J. Torres (D-CA), Adriano Espaillat (D-NY), Salud Carbajal (D-CA), Jesús G. "Chuy" García (D-IL), Pramila Jayapal (D-WA), Raja Krishnamoorthi (D-IL), Ted Lieu (D-CA), Tom Malinowski (D-NJ), Debbie Mucarsel-Powell (D-FL), and Albio Sires (D-NJ) vowed to fight the proposal.
"As first-generation immigrants ourselves, we are appalled at the Administration's proposal to increase immigration fees. The Administration has provided no justification for raising the fees on hard-working, law-abiding immigrants," the group of representatives said.
"While President Trump repeatedly claims that he is focused on illegal immigration, this unwarranted and cruel policy makes it clear that his real target is immigration itself, even when done through the proper channels," the lawmakers said. "If the Administration seriously intends to pursue this policy, we will do everything within our power to block it."
The proposal to introduce the 10 percent surcharge came as part of Trump's Fiscal Year 2020 budget proposal, with a 2020 budget fact sheet from the White House asserting that the surcharge would be used for deficit reduction.
"This proposal, which will raise $5 billion over the next ten years, recognizes that those who relocate to the U.S benefit significantly from the Nation's opportunities," the fact sheet states.
Trump unveiled his 2020 budget plan on Monday, which included requests for funding to expand U.S. immigration enforcement initiatives, including: $8.6 billion for the construction of the U.S. leader's long-promised border wall between the U.S. and Mexico; $2.7 billion to expand the immigration detention system; and $506 million for new hires within the Customs and Border Protection and Immigration and Customs Enforcement agencies.
Immigration advocacy groups were quick to condemn the proposed budget as an "anti-immigrant" plan, with the Defund Hate Coalition, which includes United We Dream, the Detention Watch Network, the American Civil Liberties Union, Asian Americans Advancing Justice and Heartland Alliance, asserting that the budget "doubles down" on the president's "hateful, anti-immigrant agenda."
"This budget dramatically expands the deportation force, surveillance dragnet, wasteful and harmful border wall and unjust immigration detention system," the coalition said. "Notably, the budget calls for a massive slush fund amidst his fabricated national emergency declaration, providing further evidence that the administration opposes constitutional checks and balances and is attempting to concentrate power—particularly over federal resources—in the Executive Branch.
"The fight to prevent Trump's anti-immigrant agenda from being funded is more crucial than ever before. That this request also includes thoughtless across-the-board cuts to nearly all nondefense spending further reveals that this is in no way a moral budget that prioritizes meaningful investments in community stability or vibrancy."