House Democrats released on Friday the full text of their $1.9 trillion coronavirus relief bill, which includes a minimum wage increase and another round of direct cash payments for qualifying Americans.
"This reconciliation bill is the next step toward implementing the American Rescue Plan and finally changing the direction of these crises," House Budget Committee Chairman John Yarmuth said in a statement.
Yarmuth, a Kentucky Democrat, added, "We are in a race against time, and aggressive, bold action is needed before our nation is permanently scarred by the human and economic costs of inaction. We have the plan and the fiscal space, we have the American people behind us, and now we have the bill to get it done."
The bill also includes $350 billion in state and local government relief, an extension of $400 federal unemployment benefits, additional money for small businesses, and funding to help reopen schools and for vaccine distribution, among other measures.
The 591-page piece of legislation closely resembles President Joe Biden's American Rescue Plan. On Friday, Biden defended the size of the $1.9 trillion package during a speech at a Pfizer plant in Michigan.
"Critics say my plan is too big. That it costs $1.9 trillion. They say that's too much," Biden said. "Let me ask them: What would they have me cut? What would they have me leave out?"
The president also still expressed hope that Republicans in Congress will "listen to their constituents," citing polls that show his plan has broad public support from both sides of the aisle. A Quinnipiac University poll conducted earlier this month found that 68 percent of Americans supported the president's relief package.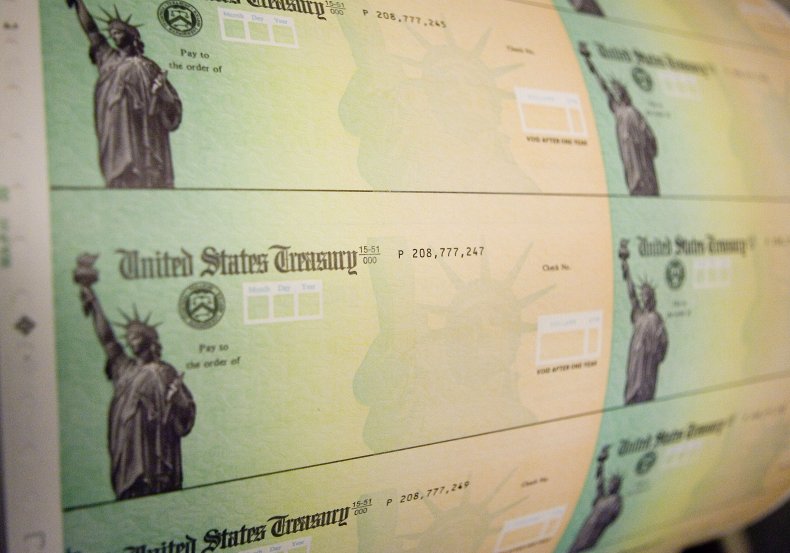 But so far the relief package has zero Republican support. On Friday, House Minority Whip Steve Scalise urged Republicans in an email to vote "no" the bill, which what his office described as House Speaker Nancy Pelosi's "Payoff to Progressives Act."
Democrats plan to use the budget reconciliation process to bypass the Senate filibuster rule and pass the bill with a simple majority.
The proposals in the bill released Friday have already been passed by individual House committees over the past several weeks. The House Budget Committee will meet on Monday to mark up the package before handing it off to the Rules Committee. The package is expected to be voted on by the entire chamber later next week.
Biden and congressional Democrats are rushing to get the relief bill into law before key unemployment benefits expire next month. Pelosi and Senate Majority Leader Chuck Schumer both reiterated this week that they believe they will meet that deadline.
"Please continue to provide feedback and ideas to my office and the Senate committees for the bill," Schumer wrote in a letter to colleagues on Friday.
"We have already incorporated many of your suggestions, as well as a number of bipartisan proposals, into the bill and the Senate is on track to send a robust $1.9 trillion package to the president's desk before the March 14 expiration of Unemployment Insurance benefits," the New York Democrat added. "We will meet this deadline."