How House Democrats Plan to Pressure Trump, GOP Into Passing Campaign Finance, Ethics Reforms
Since unveiling plans last month to introduce a broad reform bill in January that would "restore our Democracy" by amending campaign finance, voting and ethics laws, House Democrats have promoted the measure to reporters on Capitol Hill nearly every chance they get. The proposal takes direct aim at President Donald Trump and Republicans' controversial acts over the past two years.
On Thursday, Democrats revealed a strategy to sell the sweeping reform proposal to the American people and Republicans: introducing key sections piece-by-piece, convincing the American people to support it, then pressuring congressional Republicans to pass the whole package.
Based on what Democrats have said will be in the bill, however, the chances of it being approved by enough Republicans in the GOP-controlled Senate and signed into law by Trump are extremely slim.
Democrats say the bill will be House Resolution 1, a designation typically reserved for the most important legislation the House majority party intends to pass. In the 115th Congress from 2017 to 2018, Republicans made H.R. 1 their tax reform measure. The president's "historic" tax cut law was introduced in November 2017 and eventually passed and signed into law by the president in December 2017.
Not all the details of the Democrats' H.R. 1 are yet known, since the party continues to work on it privately and won't file it until the new session. What is known is that the bill will consist of three main categories: campaign finance, ethics and voting laws.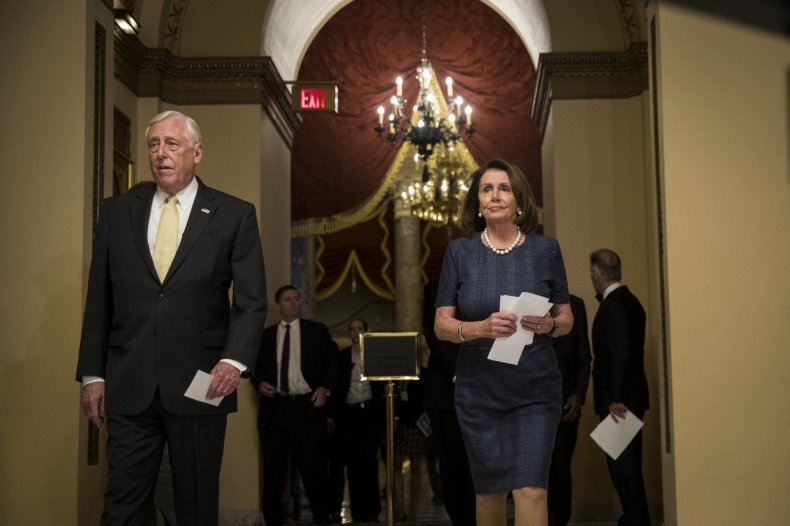 Crackdowns on campaign finance laws would shed light on major donations from corporations, such as requiring super PAC donations be made public. The strengthening of ethics laws would increase government oversight and curtail conflicts of interest, such as requiring the president to disclose his or her tax returns and prohibiting lawmakers from using public money to settle sexual harassment suits. Creating a nationwide automatic voter registration system and increasing early voting and online voter registration, in addition to restoring a section of the Voting Rights Act and tackling gerrymandering, would make it easier to vote.
The strategy to pass such a measure, said Democratic Representative John Sarbanes during a call with reporters Thursday, is to "come out strong" supporting the bill in January, creating momentum that puts "pressure on all members" on "both sides of the aisle."
Sarbanes handles campaign finance and ethics matters for the House Democratic Caucus and is chairman of the Democracy Reform Task Force, a Democratic group aimed at "[confronting] the Trump Administration's conflicts of interest and ethical lapses," exposing "special-interest policies in Congress," and improving "accountability and transparency in government."
One potential strategy to garner support for the bill from both the American people and Republicans, Sarbanes said, is to promote each one of the three sections separately in individual bills. Then, voters can "assemble themselves around" the separate measures and get GOP senators "interested in some pieces" to then push forward the full package.
"Once the public sees it, then they'll want to pass the whole thing, not just pieces," Sarbanes said, warning there would be a "political consequence for those who stand in its way."
Nancy Pelosi, the Democratic House Minority Leader who is expected to retake her gavel as speaker of the House in January, told reporters last week that "our best friend in this debate is the public."
Exactly when the bill will be formally introduced to the House remains uncertain, but Sarbanes suggested that the measure could be delivered over a period of a few weeks once the Democrats take control of the House.