House Democrats Request Ukraine Documents from Mike Pence in Whistleblower Investigation
On Friday, House Democrats formally requested documents relating to the Ukrainian investigation into President Trump's conduct from Vice President Mike Pence, according to The Guardian.
The request was made by three house committees which wish to see the documents by October 21. A specific request was made for anything relating to President Trump's now-infamous July 25 phone call to Ukrainian President Volodymyr Zelensky.
"Recently, public reports have raised questions about any role you may have played in conveying or reinforcing the President's stark message to the Ukrainian president," reads in part a letter released by the House Committee on Foreign Affairs, the House Permanent Select Committee on Intelligence and the House Committee on Oversight Reform, the bodies that requested the documents from VP Pence.
"Pursuant to the House of Representatives' impeachment inquiry, we are hereby requesting that you produce the documents set forth in the accompanying schedule by October 15, 2019," they added.
The letter is signed by House Intelligence Chairman Adam Schiff, House Foreign Affairs Chairman Eliot Engel and House Oversight Chairman Elijah Cummings.
Vice President Pence has been embroiled in an impeachment scandal that began in September, with the release of a whistleblower report alleging that President Trump tried to solicit damaging information from the Ukraine about his political rivals.
In a transcript of the July 25 phone call that's part of the whistleblower's report, the President asked Zelensky for "a favor" and requested he collaborate with Attorney General William P. Barr to acquire compromising information about Joe Biden and his son, Hunter. In particular, Trump was interested in Hunter's business dealings with a Ukrainian gas company, Burisma, while Joe Biden was vice president.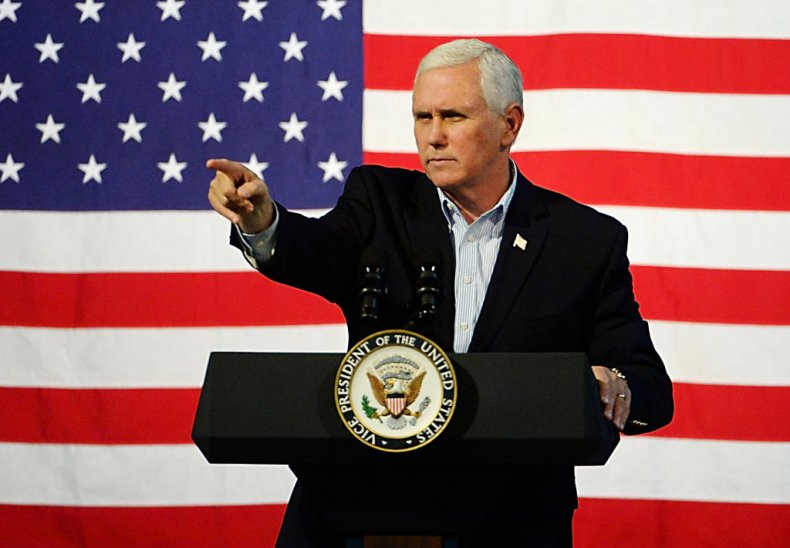 Trump accused Joe Biden of using undue influence in having an investigation into Burisma killed. Two weeks before the call, President Trump had military security assistance to Ukraine suspended, which was allegedly eventually unfrozen after positive reports from Pence about Zelensky and applied congressional pressure.
One of Pence's top advisers allegedly listened in on the call, according to The Washington Post, though sources quoted in the same article disagree about whether or not Vice President Pence had listened to the call himself or read a briefing about it before his September 1 Warsaw, Poland meeting with Zelensky.
Months later, according to the Washington Post, Trump told Pence to tell Zelensky that U.S. aid was being withheld from the Ukraine while requesting more aggressive action on corruption. Sources in the article deny that Vice President Pence possessed any knowledge that he was passing coded information between the two Presidents.
The Associated Press reports that President Trump instructed Pence to cancel his plans to attend the inauguration of Zelensky after initially urging him to go. Aides to Pence dispute this assertion made by the Associated Press' sources, saying Biden never came up when Zelensky and Pence conversed. They also said that the cancellation was a logistics issue, and additionally that he knew nothing about President Trump's alleged interest in pressuring Zelensky for information on the Bidens.
An impeachment investigation is ongoing in the House.