House Democrats Threaten Withholding Salaries of Trump Administration Officials Who Block Investigation Interviews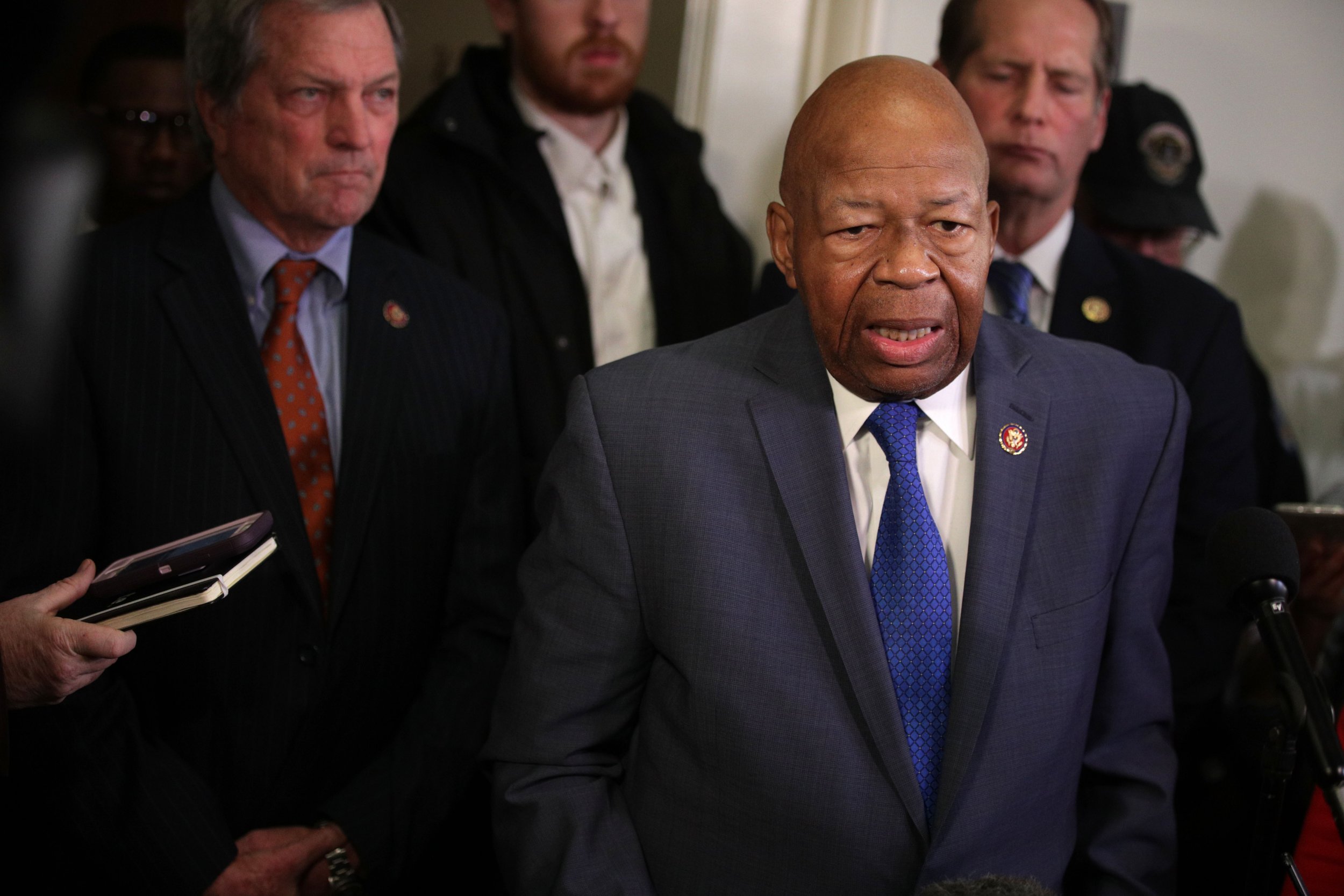 House Democrats on Tuesday threatened to withhold the salaries of Trump administration officials who continue to block investigation interviews.
Following complaints by Democrats that Interior Department officials were withholding documents and disregarding requests to send staffers to testify before Congress, the House Oversight and Reform Committee Chairman Elijah Cummings (D-Md.) on Tuesday sent letters to multiple federal officials warning them that those who "prohibits or prevents" interviews could risk having their salaries withheld "pursuant to a provision in federal appropriations law." Cummings also asked eight current and former Trump administration officials for information as part of two ongoing investigations conducted by the panel.
"Please be advised that any official at the Department who 'prohibits or prevents' or 'attempts or threatens to prohibit or prevent' any officer or employee of the Federal Government from speaking with the Committee could have his or her salary withheld pursuant to section 713 of the Financial Services and General Government Appropriations Act," he wrote in the letters.
"The Government Accountability Office has reported to the Committee in the past when an agency official has violated this provision by preventing agency staff from being interviewed by Congress, and a portion of that official's salary was ordered to be returned to the federal government," Cummings added.
In the letter sent to Cole Rojewski, Interior's director of congressional and legislative affairs, Cummings noted that his department "does not appear to recognize that Congress is an independent and co-equal branch of government."
"The Committee is writing in response to the Department's failure to produce a single document in response to its request on March 13, 2019, as well as the Department's ongoing refusal to schedule transcribed interviews with four Department officials," the letter read.
Cummings allowed the Department until May 10 to indicate whether they will "voluntarily produce the requested documents and expeditiously make the four Department officials available for transcribed interviews." If the Department chooses not to comply, House Democrats will "consider alternative means to obtain compliance," he added.
Recipients of letters sent by Cummings on Tuesday includes Counselor to the Attorney General Gene Hamilton, U.S. Department of Commerce General Counsel Peter Davidson, U.S Department of Commerce Deputy Chief of Staff and Director of Policy Earl Comstock and James Uthmeier, Deputy General Counsel to Florida Governor Ron DeSantis.
Cummings' letters come after Trump administration officials have repeatedly denied or ignored requests by Democratic lawmakers to provide the committee with documents for various investigations.