Democratic members of the House Judiciary Committee asked the Department of Justice in a Thursday letter for an investigation into a spate of killings of African-Americans.
Specifically mentioned in the letter were slain Georgia jogger Ahmaud Arbery, Kentucky EMT Breonna Taylor and Minneapolis resident George Floyd. Anger at Floyd's death while in custody of Minneapolis police officers has prompted protests across the country, some of which have turned violent.
"The fair, transparent, and equal administration of justice is a bedrock principle for citizens to maintain the trust required to govern themselves in an ordered society," the letter read. "However, public trust in the blind administration of justice is being seriously tested by recent high-profile killings of African-Americans during attempts to enforce state laws as well as the lack of transparency regarding how and why these killings occurred."
The letter was signed by 24 members of the committee, including chair Representative Jerrold Nadler and Vice Chair Representative Mary Gay Scanlon. Nadler said in a Thursday statement that "America's history of racism and racially motivated violence is a plague that continues to live on through generations."
Newsweek reached out to the Department of Justice for comment but did not hear back in time for publication.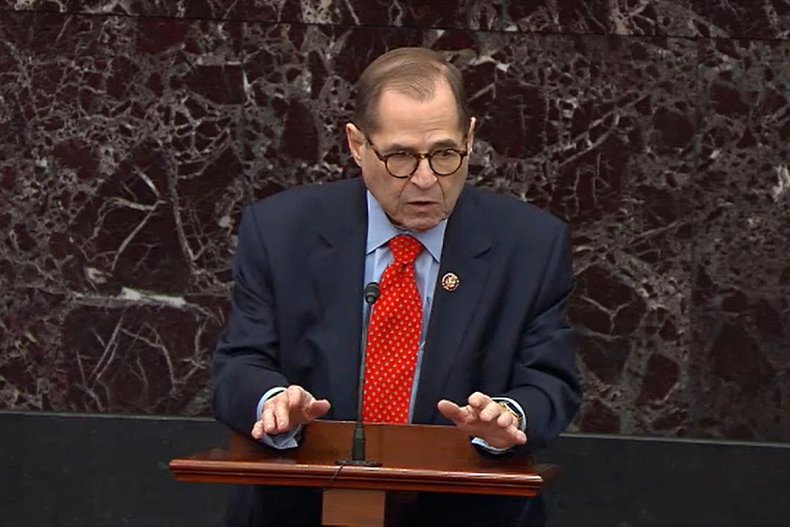 Although federal authorities are already investigating the three deaths, the letter from the House Judiciary Committee requested a report on whether the actions of local officials represented a "pattern and practice of unconstitutional conduct."
Arbery was killed while jogging in February by two white men in Brunswick, Georgia. One of the alleged shooters, Gregory McMichael, is a former investigator for the district attorney's office. Police did not arrest any suspects in the case until video of the shooting was released on social media in May.
According to a Monday statement from Arbery's family attorney S. Lee Merritt, the DOJ is investigating the case and considering "both civil and criminal charges against state officials and conspirators" involved in Arbery's death.
Police in Kentucky attempting to serve a warrant entered the apartment of Breonna Taylor. Believing the officers were intruders, Taylor's partner opened fire. Officers shot back, striking Taylor at least eight times.
Taylor's death is being investigated by the FBI, which said in a May statement that the investigation would be "conducted in a fair, thorough and impartial manner."
George Floyd died Monday in custody of police while being detained on suspicion of forgery. A Minneapolis police officer placed his knee against Floyd's neck while he was being detained. Video captured by witnesses show Floyd telling officers, "I can't breathe." By the time first responders arrived on the scene, Floyd was unresponsive.
President Donald Trump called Floyd's death "sad and tragic" on Wednesday. Trump called for an expedited investigation to be carried out by both the FBI and the DOJ.
On Thursday, the DOJ said its probe into Floyd's death a "top priority" and that they had "assigned experienced prosecutors and FBI criminal investigators to the matter."