House Dems Call For Investigation Into Forced Hysterectomy Claims
Democratic members of the House Committee on Oversight and Reform called for a federal investigation on Tuesday into allegations that detainees at a U.S. Immigration and Customs Enforcement (ICE) facility in Georgia were receiving unwarranted hysterectomies.
Reports of inadequate conditions for both detainees and employees were the subject of a whistleblower letter filed with the Office of Joseph V. Cuffari, the Inspector General at the Department of Homeland Security (DHS), on Monday. In the letter, a nurse at Georgia's Irwin County Detention Center (ICDC) alleged that some detainees had hysterectomies performed on them without explanation. Conditions at the ICDC were often allegedly unsanitary, even in areas reserved for medical examinations or quarantining detainees.
In the Tuesday letter to the DHS Inspector General, House Committee on Oversight and Reform Chairwoman Carolyn Maloney and Chairman Jamie Raskin of the Subcommittee on Civil Rights and Civil Liberties requested "an emergency investigation into shocking allegations of medical atrocities and detainee mistreatment" at the ICDC.
According to the letter, members of the committee visited the ICDC in September 2019, "during which they observed alarmingly urgent health and safety issues." Although the DHS said the committee's findings would be factored into future inspection visits to the detention center, no progress updates were made to the committee.
Maloney and Raskin requested that Cuffari schedule a briefing for an update on the DHS's findings, incorporating any findings regarding the allegation in the whistleblower letter.
"DHS OIG takes these allegations very seriously," read a statement sent to Newsweek on September 23 by a DHS Office of the Inspector General spokesperson. "We will be interviewing Dawn Wooten, who initiated this complaint, to hear her allegations first-hand. We have also initiated an evaluation of the Irwin County Detention Center, to include records reviews, interviews with detainees and staff, evaluation of medical care and services, and related matters."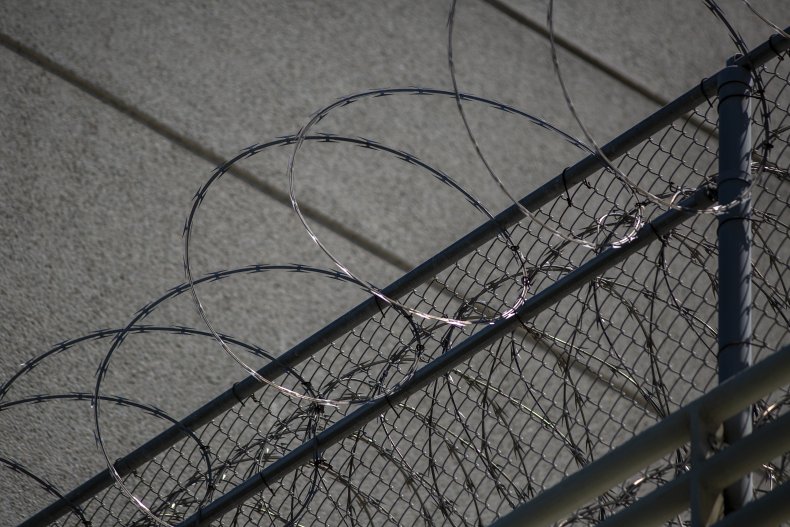 In the letter detailing the alleged abuses at ICDC released by advocacy group Project South, whistleblower Dawn Wooten, a registered nurse employed by ICDC, said the number of hysterectomies performed on detained immigrant women raised a "red flag." Wooten described the doctor performing the hysterectomies as "the uterus collector."
"Everybody he sees, he's taking all their uteruses out or he's taken their tubes out," Wooten said. "What in the world."
Wooten also alleged that hysterectomies are performed without consent.
"I've had several inmates tell me that they've been to see the doctor and they've had hysterectomies and they don't know why they went or why they're going," Wooten said.
Some requests by detainees for medical attention were allegedly shredded, according to Wooten. Medical and quarantine areas were also allegedly cleaned haphazardly, leaving the floors and tables in examination rooms dirty.
In a Tuesday statement, House Speaker Nancy Pelosi said that if the allegations about the conditions at the ICDC were true, they constituted a "staggering abuse of human rights."
"Congress and the American people need to know why and under what conditions so many women, reportedly without their informed consent, were pushed to undergo this extremely invasive and life-altering procedure," Pelosi added.
Jewish advocacy group Bend the Arc said ICE's actions were tantamount to "genocide."
"Forced sterilization is genocide," the group tweeted Monday. "ICE is performing mass hysterectomies on immigrant women. ICE is committing genocide."
Update (9/23/2020. 11:19 p.m.): This story has been updated with a statement by the Department of Homeland Security Office of the Inspector General.