'House of the Dragon' Sex Scene Leaves Fans Talking
HBO's House of the Dragon debuted on Sunday, and fan reaction was immediate. The Game of Thrones prequel series delivered in excitement with the expected dragons, violence and, of course, sex.
In fact, a sex scene involving one of the show's key characters resulted in quite a bit of online dialogue. Many people using the #HOTD hashtag referenced Daemon Targaryen, the younger brother of the current head of the Targaryen Dynasty that will generations later produce Daenerys (a.k.a. Mother of Dragons, the Khaleesi, etc.). The topic of discussion was his bedroom prowess, or rather, his lack thereof.
Daemon is portrayed by Matt Smith, who recently starred as the titular character on the BBC's Doctor Who, and the actor wasted no time for his first nude scene on the show. During a steamy moment in a brothel with a sex worker named Mystaria, who seems to be the younger Targaryen's love interest away from his wife, Daemon revealed a lot of skin but couldn't finish the task at hand.
Daemon was visibly distracted and abruptly ended the intercourse with Mystaria, who even unsuccessfully offered to bring in someone else to help the process.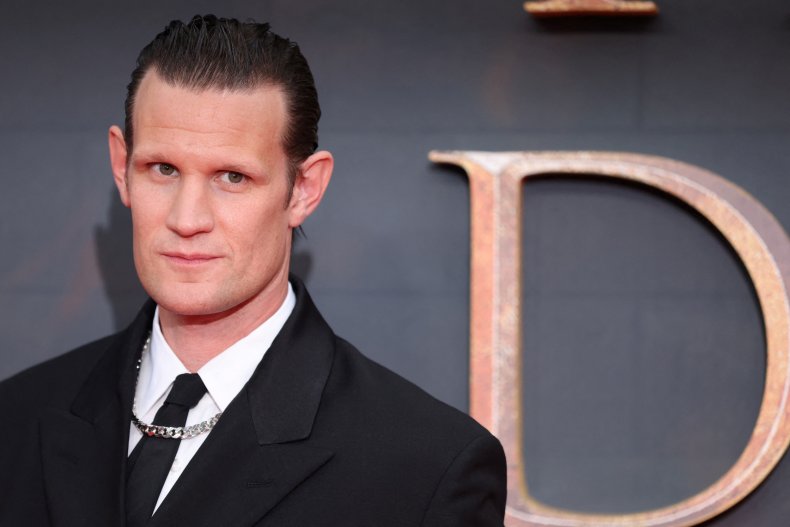 The moment proved to be a memorable early highlight for many House of the Dragon viewers.
"Oh Daemon's got performance issues? Makes sense," read one tweet.
"This was literally how Daemon was having sex with the girl [followed by two crying face emojis]," wrote another person.
"Daemon is absolutely relatable because dude can have an existential crisis while in the middle of an orgy," read a tweet.
Some fans were distracted by seeing the actor they know as Doctor Who in such an intimate light.
"The House of Dragon [sic] pilot was hella good but I'm not going to lie it was weird watching Doctor Who having intense sex. Like I legit could have went my whole life without seeing that," said one.
Others found the scene jarring in general, considering it appeared right after a gory act of violence.
"Sorry Matt Smith just cut off a dude's head and then within 5 minutes was having a bad time with sex so he literally hid under a blanket," a viewer tweeted.
Opinions ranged the gamut, from people commenting on the attractiveness of Smith as Daemon Targaryen to fans saying they didn't need to see any more such scenes.
"We don't need anymore sex scenes with Daemon please and thank you," said one person.