'House of the Dragon' Star Steve Toussaint Addresses Racist Criticism
Actor Steve Toussaint in a recent interview spoke out against racist opinions expressed about his character on HBO's House of the Dragon.
Toussaint plays Lord Corlys Velaryon on the Game of Thrones prequel series, which premiered Sunday to an audience of nearly 10 million viewers in the United States, according to HBO. Those numbers represent the biggest series debut in HBO's history.
The high-profile role has come with critical comments, though, including some that are racist, according to Toussaint in a new interview with Men's Health. The British-born actor said these criticisms come from notions about what characters from historical periods should like and often rely on outdated depictions.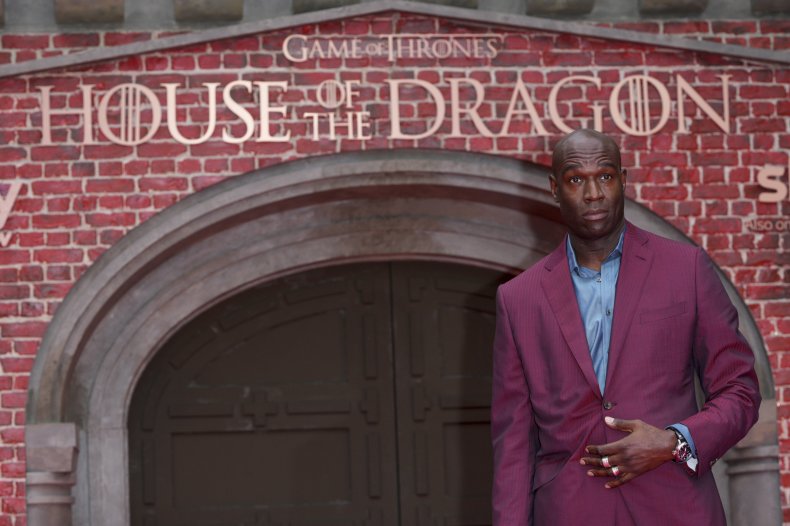 "So many people are basing their idea of the history of this country on a few films and stuff that were made in the '50s, '60s and '70s, which don't bear any resemblance to the truth," Toussaint told the magazine. "Historically, people of my hue and your hue, we didn't just turn up here in the '70s or the '60s. There was a point when the ruler of his country, 'the Caesar,' was an African man."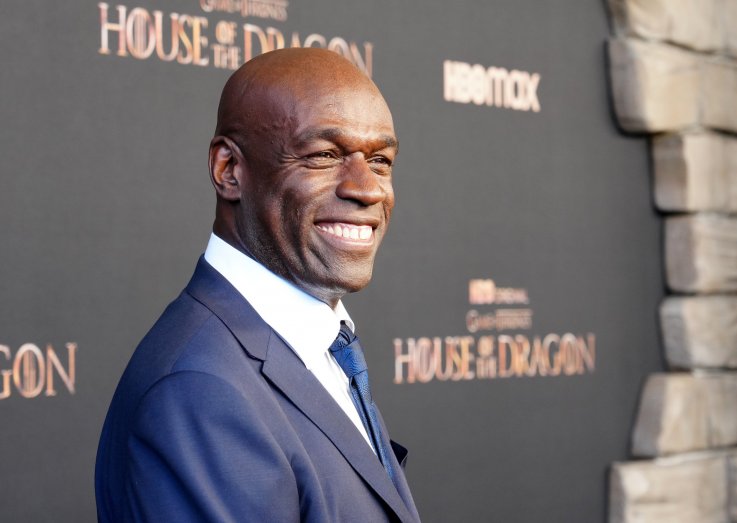 In this photo, actor Steve Toussaint is seen at HBO's "House of the Dragon" premiere event at Academy Museum of Motion Pictures on July 27, 2022, in Los Angeles, California. Toussaint responded to racist opinions about his character on the show in a recent interview.
Photo by Jeff Kravitz/FilmMagic for HBO
He continued that some viewers "are happy with a dragon flying. They're happy with white hair and violet-colored eyes, but a rich Black guy? That's beyond the pale."
Toussaint, who has had roles in films such as Judge Dredd (1995) and Prince of Persia: The Sands of Time (2010), also told Men's Health that not all the online anticipation about his portrayal of Lord Velaryon has been negative.
He said, "What has been wonderful is for every toxic person that has somehow found their way into my timeline, there have been so many others who have been so supportive and been like, 'Oh my god, I can't wait, this is going to be great!'"
Toussaint added that people on the set have acknowledged the importance of his casting as well.
"Even when we were doing certain scenes, there would be supporting artists who would come up and go, 'It's great to have this representation,'" he said.
Elsewhere in the interview, Toussaint revealed Games of Thrones author George R.R. Martin sent members of the cast signed copies of a book from his epic fantasy series. The actor said he had decided not to read the novel, though, because he knew that his character would be based more on what the show's screenwriters imagined.
"So I didn't want to read his [Martin's] interpretation or know what happened to my character," Toussaint said.
Newsweek reached out to Toussaint, who declined to comment further at this time, and HBO.