House Ethics Panel Investigates Rep. Katie Hill for Affair After She Claims Nude Photos Leaked Without Consent
Freshman Representative Katie Hill (D-Calif.) is under investigation by the House Ethics Panel after public allegations that she conducted an extramarital affair after nude pictures of her surfaced.
Hill admitted to being part of a "throuple" with one of her campaign staffers, she denied an affair with her legislative director. She claims that the pictures were distributed without her consent, according to the Associated Press and The Los Angeles Times.
Hill is the first female lawmaker to be subjected to such charges.
The investigation was opened after multiple allegations that Hill "may have engaged in a sexual relationship with an individual on her congressional staff, in violation of [House rules]," the panel said in a statement from committee Chairman Rep. Ted Deutch (D-Fla.) and ranking member Rep. Kenny Marchant (R-Texas). "The committee … has begun an investigation and will gather additional information regarding the allegations."
The Washington Examiner identified one staffer as legislative director Graham Kelly and added that the allegations in part came from Hill's soon-to-be ex-husband, Kenny Heslep.
Heslep also accuses Hill of engaging with him in an three-way "intimate relationship" with another, unnamed staffer. From this relationship came the photos which were posted by the conservative website RedState. The staffer described the relationship on RedState as "dark" and "toxic".
The panel has stated that it "casts no judgement" about the validity of these statements, and that the investigation is based on information given by anonymous sources.
Lawmakers have, as of last year, been banned from having sexual relationships with staff aides thanks to updates to rules to Capitol Hill's policy on sexual harassment.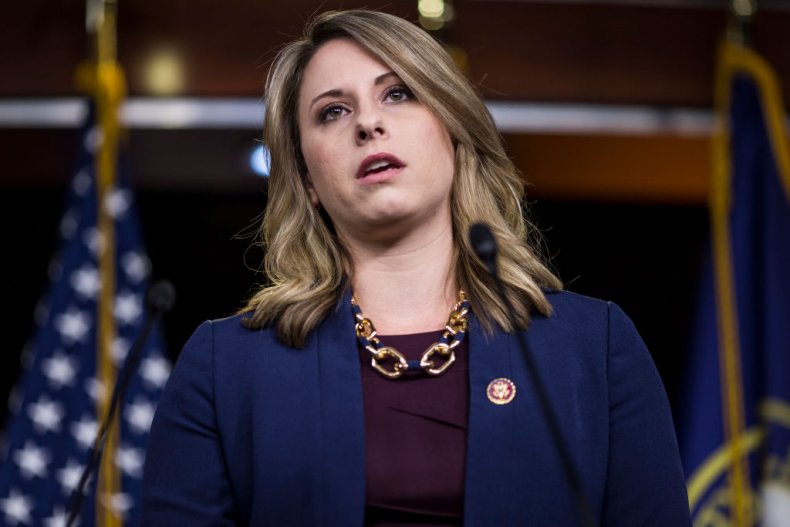 Hill—who is in the process of divorcing Heslep—denied the affair with Kelly in a Tuesday statement but admitted to the affair with a campaign staffer in a letter to her constituents posted by Fox News.
"I know that even a consensual relationship with a subordinate is inappropriate, but I still allowed it to happen despite my better judgment. For that I apologize. I wish nothing but the best for her and hope everyone respects her privacy in this difficult time."
She continued, "I am going through a divorce from an abusive husband who seems determined to try to humiliate me. I am disgusted that my opponents would seek to exploit such a private matter for political gain. This coordinated effort to try to destroy me and the people close to me is despicable and will not succeed. I, like many women who have faced attacks like this before, am stronger than those who want me to be afraid."
"I smiled [when I first heard about Hill's story] because it showed we have come full turn, because now women are [facing the same scrutiny] that men here are," an anonymous source told the Washington Examiner.