House Funding Bill for Homeland Security Would Block Obama on Immigration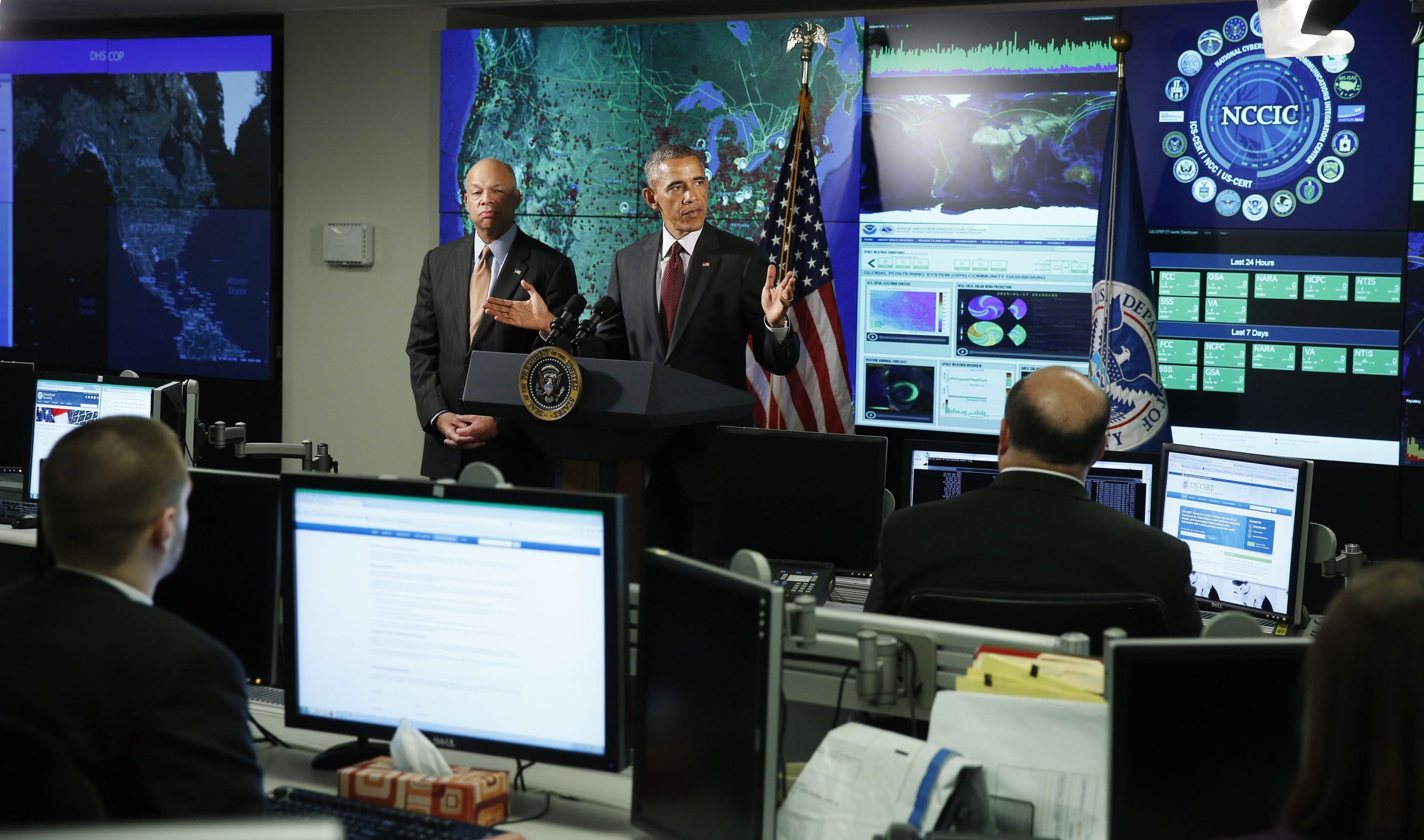 WASHINGTON (Reuters) - U.S. House Republicans drew a hard line against President Barack Obama's executive immigration initiatives on Wednesday, voting to block them as they passed a Department of Homeland Security spending bill.
The vote sets up a potential showdown in coming weeks over funding for the sprawling agency that secures U.S. borders, airports and coastal waters. The bill's immigration provisions also could hamper Republicans' efforts to boost their appeal among Hispanic voters in the 2016 presidential election.
Current DHS spending authority expires on Feb. 27. Obama has threatened to veto the bill, but it could first run aground in the Senate.
"The pointless, political bill passed in the House today will not pass the Senate," Senate Democratic leader Harry Reid said in a statement.
White House spokesman Josh Earnest warned the bill would put U.S. security at risk at a time of heightened concern after attacks in France.
"There's never a good time to muck around with the funding of the Department of Homeland Security, but given the events of last week this seems like a particularly bad time to do so," he said.
Senate Republicans, who have a 54-46 majority, need 60 votes to advance the bill past procedural hurdles.
The House measure, passed on a 236-191 vote largely along party lines, provides $39.7 billion for Homeland Security, up $400 million from last year.
But Republicans attached several immigration-focused amendments, including one that prohibits spending to implement Obama's November order to lift the threat of deportation for millions of undocumented immigrants.
Republicans also attached an amendment to reverse Obama's 2012 initiative to defer deportation actions against more than 600,000 immigrants who were brought to the United States illegally as children.
However, in a sign of worry among Republicans, 26 in the party voted against this provision, which narrowly passed on a 218-209 vote.
Republicans said the vote was less about their views on overall immigration policy than their desire to stop Obama from taking actions they say are illegal and unconstitutional.
"This executive overreach is an affront to the rule of law and to the Constitution itself," House Speaker John Boehner said during the debate.
Representative Mario Diaz-Balart of Florida said Republicans should focus on improvements to border security, visas for skilled workers and the status of undocumented immigrants.
"You need to do immigration reform. All this doesn't resolve the underlying issue," he said.