House Republicans Refuse to Cross Trump on Khashoggi Killing, Yemen Resolution, Unlike Senate Counterparts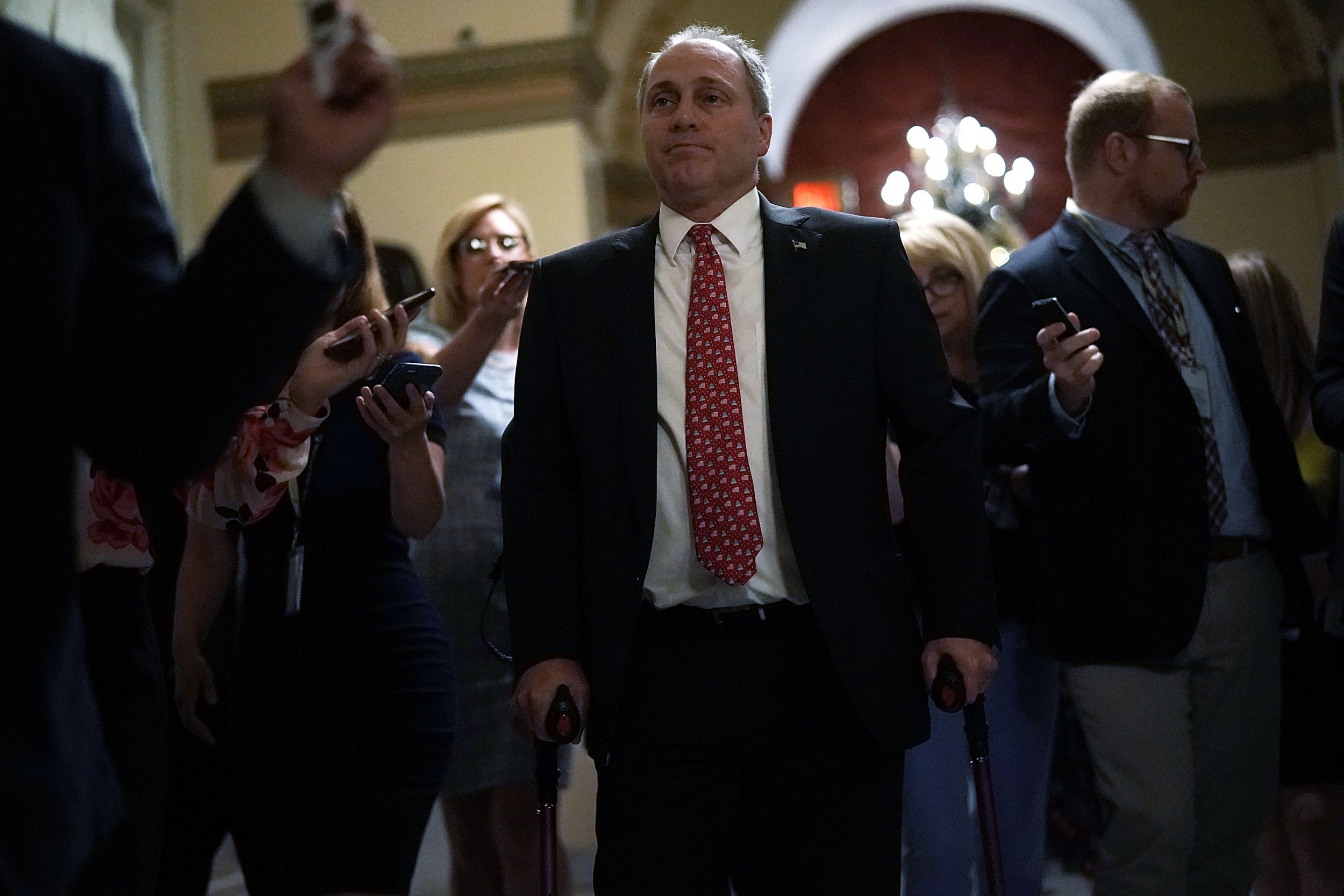 House Republicans are wary to cross the president's stance of uncertainty on Saudi Arabia's involvement in the killing of Washington Post journalist Jamal Khashoggi and realign the U.S. relationship with the Middle Eastern country.
The revelation came after House GOP members attended a private intelligence briefing Thursday morning, and later offered a milder tone of condemnation than their Republican counterparts in the Senate did last week.
Emerging from a closed-door meeting with CIA Director Gina Haspel last week, even the most Trump-friendly GOP senators said there was no doubt Saudi Crown Prince Mohammad Bin Salman ordered the brutal torture and killing of the journalist, suggesting Secretary of State Mike Pompeo, Defense Secretary Jim Mattis and the White House were purposely offering a deceptive narrative. Republican Senator Lindsey Graham of South Carolina told reporters, "You'd have to be willfully blind" to believe otherwise, adding there was no "smoking gun," but rather "a smoking saw," made in reference to the bone saw reportedly used to dismember Khashoggi.
Republican Senator Bob Corker of Tennessee offered similar rebukes, saying there was "no question whatsoever" Prince Mohammed was responsible and that if he "went in front of a jury, he'd be convicted in 30 minutes."
But the tone from most Republicans on Thursday, and even some Democrats in leadership roles, seemed to be toeing the line with the administration, hesitant to conclude the crown prince was responsible and should be diplomatically punished with a resolution.
In a bipartisan rebuke to Trump, the Senate passed a resolution Thursday afternoon to curtail U.S. support for Saudi Arabia in the Yemen Civil War. The House will not be taking up such a measure for the rest of this session after House Republicans voted on Wednesday to block any further measures that involve the War Powers Act to cut off U.S. support in Yemen.
The all-member briefing with Mattis and Pompeo on Thursday followed a briefing the day prior with Haspel and House leaders from both parties.
"There's an ongoing investigation and you can't draw conclusions based on that," said GOP Congressman Steve Scalise of Louisiana when asked if the crown prince was responsible for Khashoggi's killing. "I've seen a lot of things that concern me but I'm not going to get into drawing conclusions until the final assessment has been made of what our intelligence agencies found. Our intelligence agencies have already found damning information that has led to direct sanctions against direct individuals."
When asked if he agreed with the strong rebukes from GOP senators, Scalise told reporters that "each member has their own ability to express their conclusions in public," and added he was not in the CIA briefing with Haspel on Wednesday.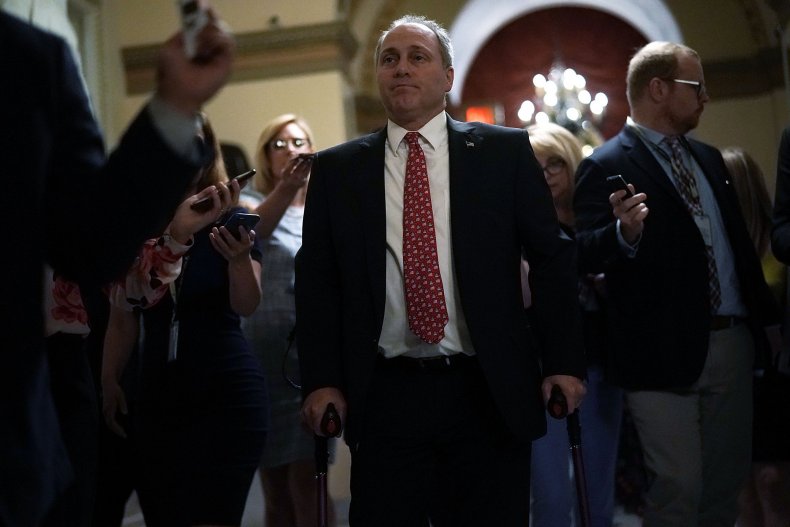 "To completely realign our interests in the Middle East as a result of this…I think would be a mistake," said GOP Congressman Adam Kinzinger of Illinois, who did believe Prince Mohammed was responsible but thought such strong reaction would be counterproductive. "The Russians kill journalists. They kill political appointments. Turkey imprisons journalists. There's not a sinless world out there."
Other Republican representatives gave no statement, would not answer reporters' questions or offered very little on their thoughts of Saudi Arabia and Khashoggi following the briefing. On Wednesday, no Republican lawmakers commented after the CIA briefing.
Republicans signaled Thursday they were also not willing to pass a resolution in the House, whereas Senate Republicans and Democrats did so Thursday.
Congressman Lloyd Doggett, a Democrat of Texas, suggested the lack of congruent condemnation from Republicans in the House compared to those in the Senate was likely a result of "more disgraceful ducking and dodging by [Pompeo]."
"I could have spent the time watching the cable news and learned more," Doggett told Newsweek. "[Mattis and Pompeo] won't deal with these questions directly and keep trying to suggest there's no inconsistency between Pompeo and the CIA when there obviously is."
He described the difference between the Republicans' remarks in the House and those of the Senate as "amazing that there is an unwillingness to accept the obvious."
Some Democrats, including presumptive incoming Speaker of the House Nancy Pelosi and incoming chairman of the Foreign Affairs Committee Eliot Engel, condemned the crown prince and the killing but wavered on what exact action should be taken.
"They have to be held responsible," Engel said. However, he also added that he was "in no way advocating we break our relationship with Saudi Arabia because we have interests that cross and are important." He pledged the Foreign Affairs Committee would hold hearings on the matter next year.
Similar to House Republicans, Pelosi offered few remarks on the classified briefings.
"I'm not going to comment" as the investigation continues, she said. Pelosi added she believed there should be sanctions. However, Pelosi would not commit to bringing up the matter of sanctions in the new session of Congress while the investigation is still ongoing.