You Can Buy 'House of Gucci's' Ski Lodge in the Alps For A Cool $1.1 million
House of Gucci is set in many stunning locations, and the ski lodge which Lady Gaga and Adam Driver filmed in is now on the market.
The villa is situated in Gressoney Saint-Jean, a village nestled in the Italian Alps in the north-western region of the country.
Ridley Scott and the cast of his hotly-anticipated true crime drama filmed at the villa and on the slopes around Gressoney Saint-Jean and Gressoney La Trinitè in March 2020.
Now the villa is up for sale, and the property can be purchased for €990,000, which is just over $1.1 million at the time of writing.
What features does the ski lodge from House of Gucci have?
The villa is currently up for sale on Italian real estate website Idealista, which gives potential buyers the opportunity to look at the property through pictures.
Built across 1,114 square feet, the property has 24 rooms in total including bedrooms, living rooms and a kitchen, and it also has six garages.
Dubbed an "historic residence" by the real estate company looking to sell the property, the villa also has three floors, high ceilings and log cabin decor.
The villa is situated on a plot of land that is 2,000 square foot, and the property was previously completely restored to preserve its original look.
While the villa is accessed via a private road, the official advertisement for the property's sale states it is only "a few minutes away" from both the town center and the ski slopes.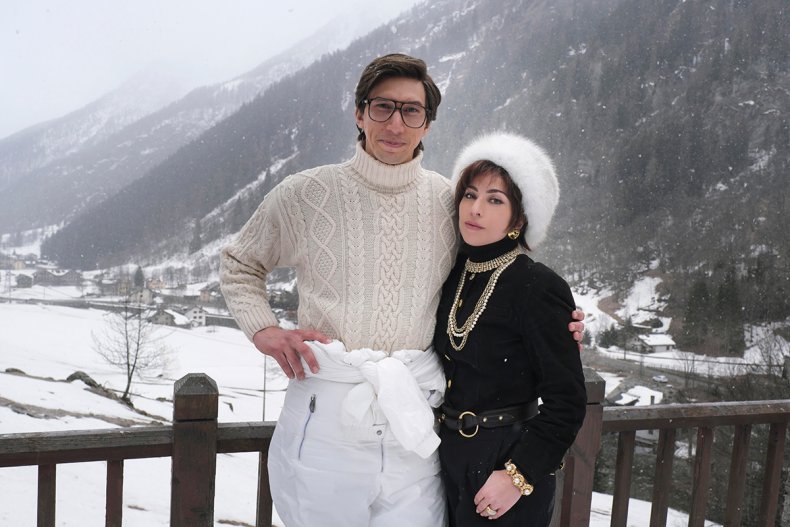 How does the ski lodge feature in House of Gucci?
Gaga, Driver, and Call My Agent star Camille Cottin shot scenes where they have lunch together with friends outside the villa in Gressoney Saint-Jean.
Scenes were also shot inside the villa, with Gaga and Driver filming key moments in which their characters Patrizia Reggiani and Maurizio Gucci start to experience marital difficulties.
The characters are seen staying in a room inside the villa before Gucci later urges his estranged wife to take their daughter Alessandra and leave without him.
Rooms in the lodge, as well as the area outside it, were used for the film, while Driver and Cottin also shot scenes where they skied down the slopes in the area.
Marianna Clericetti appeared on the film as an extra, and said in an interview with The Times that the shoot gave a much-needed boost to the region in the midst of the COVID pandemic.
She said: "They were fun days that brought a breath of normality to the valley."
House of Gucci is out in theaters in the U.S. on Wednesday, November 24.