'House of Gucci': Where Is TV Psychic Pina Auriemma Now?
House of Gucci, starring Lady Gaga as Patrizia Reggiani and Adam Driver as Maurizio Gucci, brings to life the shocking yet sensational true story of Patrizia and Maurizio Gucci's rise as fashion's power couple to their demise and ultimately, Gucci's death on March 27, 1995.
Salma Hayek portrays Giuseppina "Pina" Auriemma in House of Gucci, a former TV psychic and once a close friend of Patrizia's who played a huge role in Maurizio's death.
Newsweek has everything you need to know about Maurizio Gucci's assassination and high-society psychic Pina Auriemma's role in the killing.
Where is TV Psychic Pina Auriemma Now?
Patrizia and Maurizio Gucci married in 1972 but by 1994, the couple had divorced after Maurizio left her for another woman, Paola Franchi.
One year later, Maurizio Gucci was shot several times outside his office in Milan in a killing orchestrated by his ex-wife, Patrizia.
The only witness to the murder was Giuseppe Onorato, the doorman to Maurizio's office building, who was also shot.
Patrizia did not mastermind the assassination on her own. She enlisted the help of TV psychic Pina Auriemma, who became her best friend in the 1980s and 1990s.
It was Pina who put Patrizia in contact with Sicilian hitmen Benedetto Ceraulo, Ivano Savioni and Orazio Cicala.
Pina, Benedetto, Ivano, Orazio, and Patrizia were eventually caught following an anonymous tip in 1997. Italian police carried out a sting operation and managed to capture them discussing the killing on wiretapped phones.
As seen in House of Gucci, Patrizia also wrote in her diary on the day of Gucci's death "Paradeisos," the Greek word for paradise.
Despite protesting her innocence, they were all found guilty for their involvement in the murder plot.
Pina ultimately confessed to arranging the hitmen on behalf of Patrizia. The Guardian reported at the trial, Pina testified Patrizia could not stand the thought of Maurizio marrying another woman, a position she "had earned."
Benedetto, Ivano, and Orazio also confessed to their involvement and detailed Patrizia's role in the killing, eventually leading to her conviction in 1998 of arranging the killing. She was sentenced to 29 years in prison, serving 16 years of her sentence in total. She was released in 2014.
Pina was sentenced to 25 years, serving 13 years in total. She was released in 2010 for good behavior. Killer Benedetto Ceraulo received a life sentence, getaway driver Orazio Cicala received 29 years and handler Ivano Savioni received 26 years.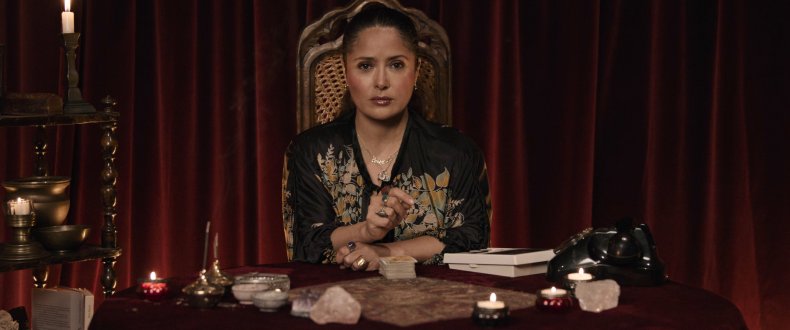 Since her release, Pina has lived a relatively private life and unfortunately very little is known about her today.
However, she has spoken out in recent years about the death of Maurizio Gucci.
In 2020, Pina participated in the documentary Lady Gucci, where she stated Patrizia was "humiliated" after Maurizio left her for another woman.
She said: "Something snapped in her. Maybe it was a blow to her narcissism. She'd asked all of Milan to find a murderer. Nobody took her seriously. I was the only fool."
Speaking to The Daily Mail in November, Pina, 75 reflected: "When they eventually came to arrest me, I said: 'Finally.' I could not carry the guilt anymore. There were so many times I stood in front of the police station with the intention of turning myself in, but I was too scared. I'm not sad about prison, I'm sad about the young man that was killed. I know I did a terrible thing."
However, in a separate interview with The Sun, Pina also maintained she did not help facilitate Maurizio's murder.
She told the British tabloid in July: "I have great remorse, even if I did not actively participate in the organization of the murder."
House of Gucci is in theaters now.