'House of Hammer' Release Date: All We Know About Armie Hammer Doc
In 2021, allegations of sexual violence, rape, and assault against actor Armie Hammer began to surface.
The Call Me By Your Name star, who has denied all of the accusations made against him, was dropped by his agency soon after the allegations emerged. He also reportedly entered rehab that was allegedly funded by Robert Downey Jr.
In the upcoming discovery+ three-part series, House of Hammer, the actor's alleged victims speak out about what happened to them. The docuseries will also explore the "dark and twisted secrets" of the Hammer family.
Here's what you need to know about the new docuseries and how to watch it.
When Is House of Hammer Out?
House of Hammer will premiere on Friday, September 2 on discovery+.
You can stream discovery+ on Apple TV, Android TV, Roku, Amazon Fire TV, Samsung Smart TV, Xbox, Chromecast, iPad, iPhone, Android phone, or a web browser.
What Is House of Hammer About?
House of Hammer on discovery+ will explore the rise and fall of actor Armie Hammer. In particular, the series will explore the allegations of emotional abuse, sexual violence, and manipulation that arose in 2021.
As reported by Vanity Fair last year, several screenshots were posted on social media from alleged victims that appeared to show Hammer describing disturbing sexual fantasies of rape and cannibalism.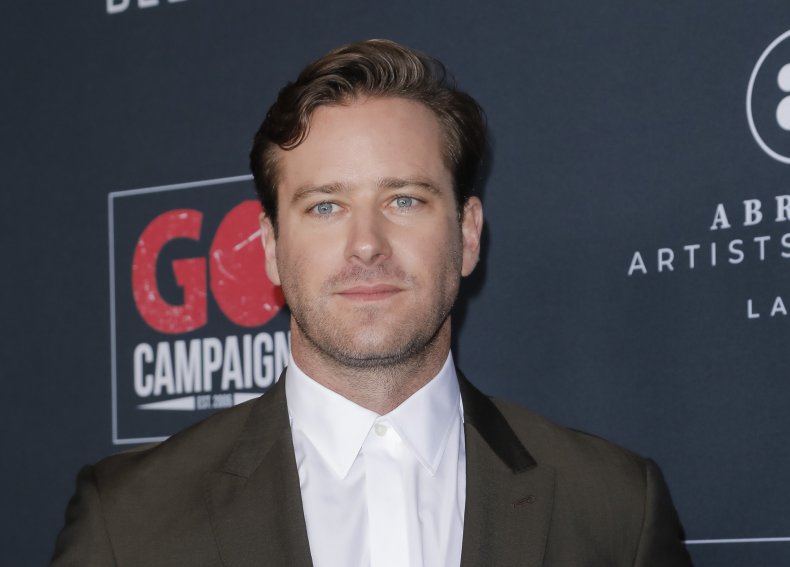 In one text, obtained by Vanity Fair, he allegedly wrote: "I am 100% a cannibal... F***. That's scary to admit. I've never admitted that before. I've cut the heart out of a living animal before and eaten it while still warm."
In another, he allegedly sent one woman: "Raping you on your floor with a knife against you. Everything else seemed boring. You crying and screaming, me standing over you. I felt like a god. I've never felt such power or intensity."
Things escalated when a woman, under the name of "Effie," came forward with an allegation of rape and a violent attack that occurred in 2017. She thought "he was going to kill me," Vanity Fair reported.
Hammer has denied all of the allegations against him, per his lawyer Andrew Brettler.
As seen in the documentary's trailer, two of Hammer's alleged victims, Courtney Vucekovich and Julia Morrison, share their experiences with the actor.
They offer screenshots of messages allegedly exchanged with The Social Network star and play voice notes apparently from the actor that details graphic sexual fetishes and fantasies.
House of Hammer also looks at the wider Hammer family, including the actor's divorce from his wife of over a decade, Elizabeth Chambers; the arrest of his great-great-grandfather for first-degree manslaughter; and sexual abuse allegations, lawsuits, criminal charges, and more.
The Hammer family's ties to Russian communists, the British monarchy, American politicians, and American oil tycoons will also be explored.
Newsweek has contacted Armie Hammer's representatives for comment.
House of Hammer premieres Friday, September 2, on discovery+.