'House of Horrors' Pet Shop Contained 150 Neglected Animals, According to Authorities
Authorities are calling an exotic pet store a "house of horrors" after finding over 150 neglected animals. Police in southern Kentucky seized the animals after a raid at Tim's Reptiles and Exotics on Wednesday morning.
Inside, authorities found dozens of lizards, snakes, hamsters, gerbils, fish, rabbits, and turtles living in cruel conditions.
"It was deeply disturbing to witness the bleak lives of these animals in this shop of horrors," Todd Blevins, Kentucky director for the Humane Society of the United States, said in a statement.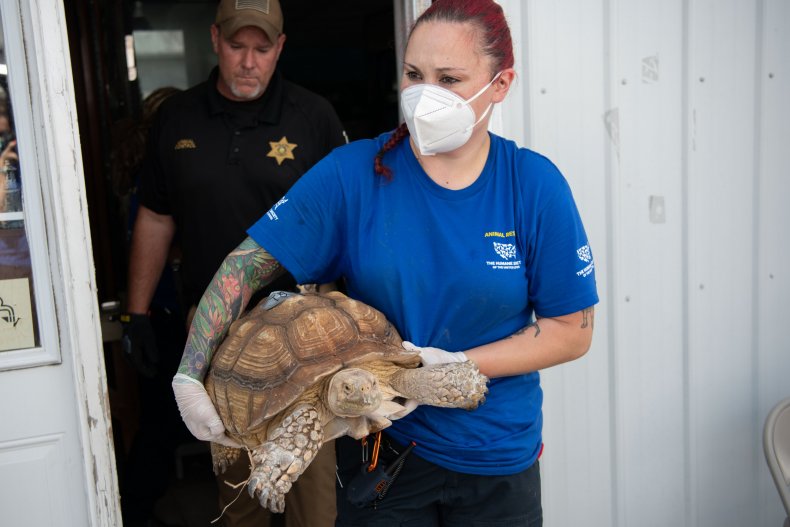 The raid followed a large-scale investigation launched after concerns were raised by Burnside City Code Enforcement. Burnside Police arrived at the pet store at approximately 11 a.m. Wednesday and served the operator, Tim Lorraine, 61, a search and seizure warrant, according to authorities. Due to the scale of the operation, police also requested assistance from the Humane Society of the United States.
After an investigation by the Burnside Police Department, the pet store was shut down and Lorraine was arrested on 19 counts of animal cruelty, according to a statement released by police. His charges include second-degree cruelty to animals. In Kentucky, people found guilty of misdemeanor animal cruelty can face up to 12 months in jail and pay up to $500 in fines.
Inside the pet store, authorities and the humane society found extreme instances of animal cruelty and neglect including murky fish tanks, guinea pigs and turtles sharing an enclosure, and the animals had little to no access to clean water or food.
The animal enclosures were covered in spider webs and starving hamsters gnawed on their wire enclosures while small turtles rested in algae-infested water.
"I was shocked to see animals living in these conditions," Chief Mike Hill of Burnside Police Department said in a statement. "It is a great relief to all of us here that these animals will have an opportunity to be rehabilitated, thanks to the help from the Humane Society of the United States and everyone involved in making this happen today."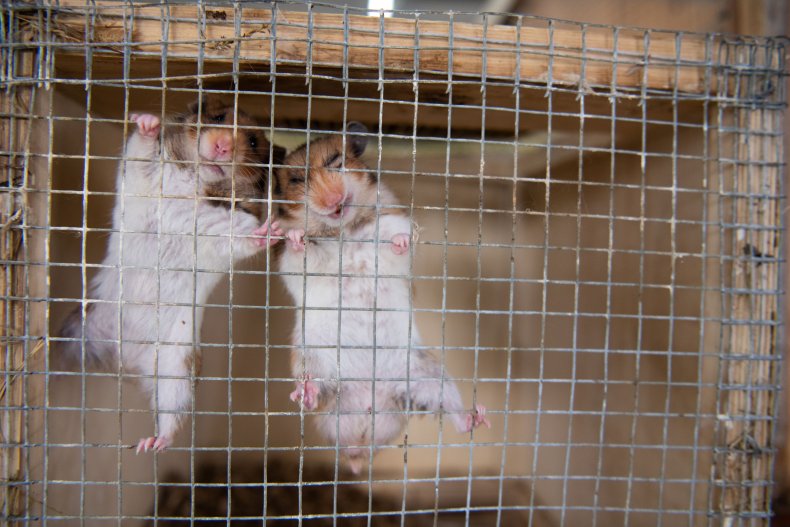 The animals were all surrendered to Burnside Police Department and received on-scene veterinary exams. Several animal welfare organizations are taking steps to ensure the animals receive the necessary treatment.
"Overall, the animals are settling in very well to their clean, comfortable living conditions," Kirsten Peek, the manager of media relations for the Humane Society, told Newsweek. "They have been perking up as they have received much-needed care, appropriate food and clean water. I'm told that the mice, in particular, have amazing personalities which are beginning to emerge."
Lorraine is being held on a $5,000 cash bond in the county detention center. His arraignment is scheduled for Friday morning in Pulaski District Court.
Newsweek reached out to the Burnside Police Department and the Kentucky Department of Fish and Wildlife but did not receive a response in time for publication.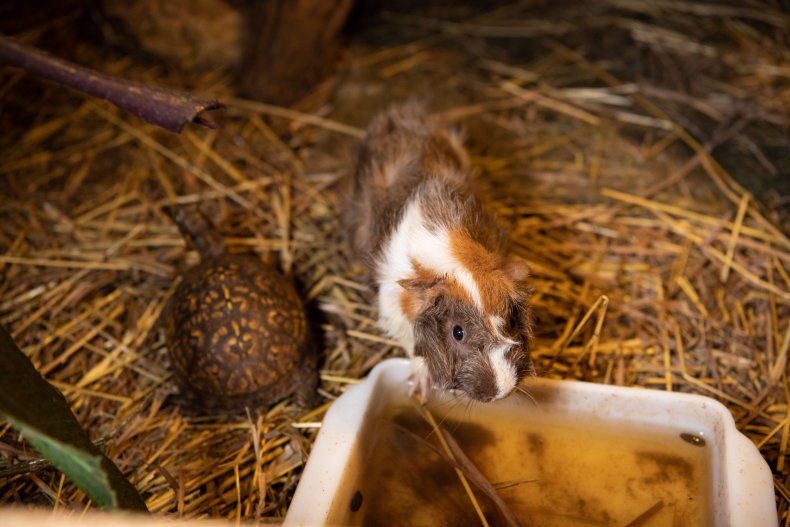 Correction 09/3/2021, 2:56 p.m. ET: This article was updated to correct the spelling of Tim Lorraine's name.