House Incumbents Being Ousted at Record Rates; It's Worse for Republicans
Sitting members of Congress are being ousted from their seats at record rates, with Republicans constituting the majority of losses this election cycle.
With the 2022 primary season coming to a close, 15 members of Congress have lost their seats so far this year, representing the highest degree of turnover since the Obama administration, when the Tea Party revolution and an upswing in progressive activism led to 13 incumbents losing their primaries.
Though the defeats of New York Democratic Representatives Mondaire Jones and Carolyn Maloney in late August were the races that pushed the number into record-setting territory, the brunt of losses in Congress have been felt among Republican incumbents, several of whom supported the impeachment of former President Donald Trump over his role in the January 6, 2021, riot at the U.S. Capitol.
The first election year after a redistricting cycle, according to historic election data, tends to see a higher level of incumbent turnover, often due to changing district dynamics or, like in Maloney's case, district boundaries that pit them against their fellow incumbents.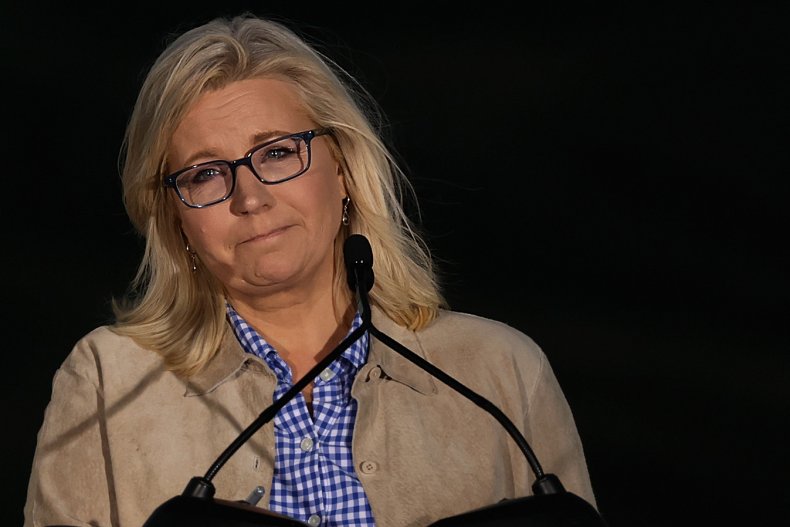 Trump's influence on the electoral environment, however, played a major factor. Of the more than a dozen incumbents to lose their primaries, nine were Republicans, with four among the few conservatives who voted to impeach the former president.
Others, like Illinois Representative Rodney Davis and West Virginia Representative David McKinley, lost to candidates backed by Trump as a result of other factors, including newly drawn district boundaries and the perception that they were too moderate to stand on the modern Republican platform.
Newsweek reached out to Ballotpedia for comment on other factors playing into the numbers this cycle. But the amount of defeated incumbents builds on Republican attrition losses this cycle.
Beyond notable examples like California Representative Devin Nunes, who resigned to lead Trump's social media platform, Truth Social, and Alaska Representative Don Young, who died this year, incumbent members of Congress have departed at a decade-high rate, though Democrats (32) have outnumbered Republicans (23) who aren't returning to their seats this cycle.
The shift has been even more cataclysmic down the ballot. According to an analysis by Ballotpedia, 202 incumbents have lost their primaries this election cycle, eclipsing the previous 20-year high set in 2018 by nearly 60 members. While the website's data is an incomplete accounting, Republican primaries were also contested at rates about double that of Democrats in state-level races, showing escalated enthusiasm among Republican candidates down ballot.
Whether the change in each party's nominations affects the final calculus for this year's midterm elections has yet to be seen. Most of the Republicans who lost their seats occupy safely conservative districts in a year when Republicans—despite numerous setbacks this summer—are still expected to win the House.
And to date, GOP primary defeats have done little to impact race ratings among congressional handicapping organizations like the Cook Political Report or Inside Elections, which have largely shifted ratings on various races due to other factors, like candidate performance or external influences like abortion.