Actions taken by members of the Department of Homeland Security (DHS) during protests in Portland, Oregon and elsewhere in the U.S. are expected to be investigated by the House Intelligence Committee, according to a letter written by Committee Chairman Adam Schiff on Monday.
DHS agents have reportedly detained Portland protesters and placed them in unmarked vehicles. Former I&A Acting Undersecretary Brian Murphy was reassigned Saturday after it was discovered that his office had gathered intelligence information on both protesters and journalists covering the demonstrations. Representative Schiff decried the actions of I&A on Monday.
"Let me be clear: reporting regarding the monitoring of peaceful protesters, creating and disseminating intelligence reports about journalists and protesters, and potential exploitation of electronic devices is deeply troubling," Schiff wrote.
"The revelations require a full accounting, and, if substantiated, must never be allowed to occur again," the letter continued.
The letter was sent to Acting Secretary of Homeland Security Chad Wolf and Acting Under Secretary of the Office of Intelligence and Analysis Horace Jen. Newsweek reached out to DHS for comment.
Schiff called I&A's mission "important, but purposefully limited" while alleging that DHS had carried out "aggressive operations, some going well beyond the Department's traditional missions."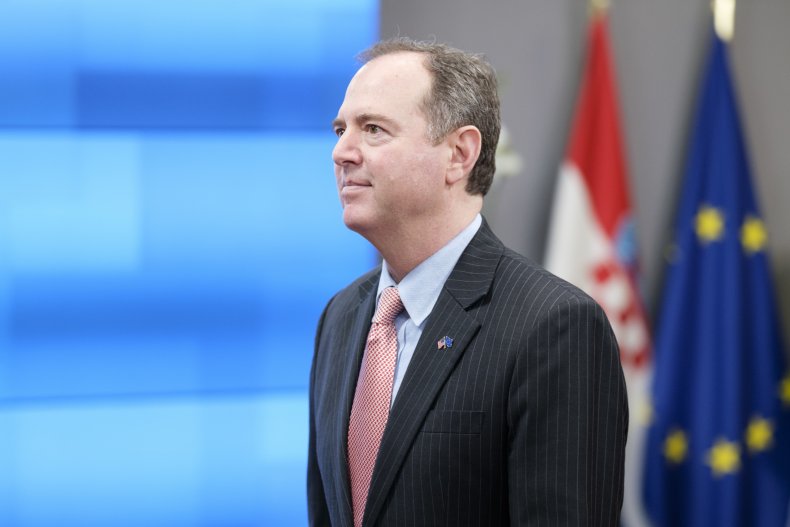 After the intelligence gathering efforts were discovered, Wolf directed I&A to cease collecting information on members of the press. In a statement released Friday, DHS Spokesman Alexei Woltornist said Wolf did not condone the practice.
Many protests in Portland have centered around the Mark O. Hatfield Federal Courthouse. DHS agents were assigned to the city by President Donald Trump in July to quell violent demonstrations and protect federal property. Local lawmakers were hesitant to allow the DHS agents into the city.
Portland Mayor Ted Wheeler said in July the agents brought a "new kind of fear" to the city. Wheeler alleged that the presence of the federal agents increased the level of violence and vandalism observed during the demonstrations. Oregon Governor Kate Brown said Wednesday that, having reached an agreement with DHS Acting Secretary Wolf, the agents would begin exiting Portland in phases.
Wolf said in a statement that the agents would remain in Portland "until we are assured that the Hatfield Federal Courthouse and other federal properties will no longer be attacked and that the seat of justice in Portland will remain secure."
President Trump tweeted Friday that federal agents would remain in Portland "until local police complete cleanup of Anarchists and Agitators!"
Protests occurred across the U.S. after the May 25 death of George Floyd, a Minnesota man who died while in custody of Minneapolis police officers. Individuals took to the streets to protest against police brutality and systemic racism within police culture. Advocacy group Black Lives Matter has organized a number of protests and called for the defunding of police departments nationwide.