House Judiciary Committee Chairman Jerrold Nadler said on Wednesday that he was considering beginning impeachment proceedings against U.S. Attorney General William Barr.
During his opening remarks at Wednesday's House Judiciary Committee meeting about the politicization of the Department of Justice, Nadler cited the DOJ's perceived kowtowing to President Donald Trump's wishes in certain legal situations. Nadler referred to the shortening of the sentence of Trump ally Roger Stone and the exoneration of former National Security Advisor Michael Flynn as examples of "injustice at the Justice Department."
Nadler told reporters Wednesday that the Committee may open impeachment proceedings against Barr. "We're looking into that," Nadler said, "we may very well."
In a Sunday interview with CNN, Nadler had said that impeaching Barr would be "a waste of time at this point," positing that any attempt to remove the sitting Attorney General would wind up being blocked by Senate Republicans. However, Nadler told reporters Wednesday that he had changed his opinion.
"I think the weight of the evidence and of what's happened leads to that conclusion," Nadler said.
Nadler called Barr "the President's fixer" during Wednesday's Committee meeting. "He has shown us that there is one set of rules for the President's friends, and another set of rules for the rest of us," Nadler said.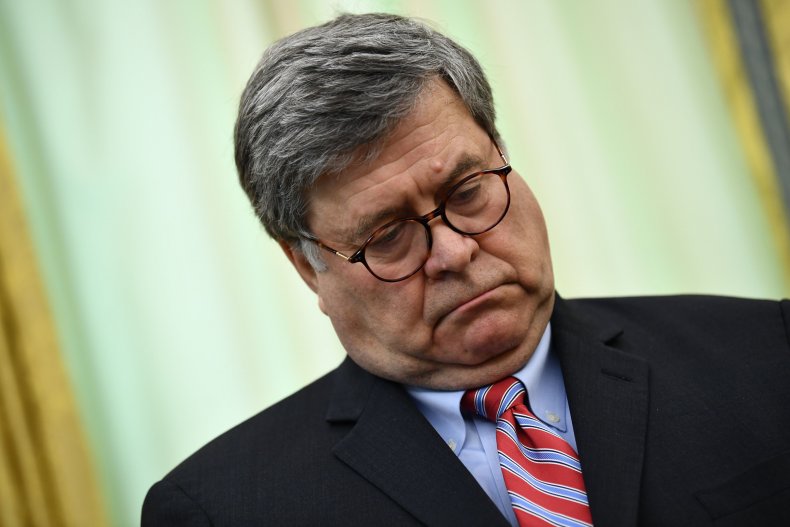 Other House Democrats joined Nadler in decrying Barr. Tennessee Representative Steve Cohen said during Wednesday's hearing, "We should pursue impeachment of Bill Barr because he is reigning terror on the rule of law."
New Jersey Representative Bill Pascrell tweeted his support of Cohen's statement.
Barr came under criticism over the firing of Geoffrey Berman, the U.S. attorney for the Southern District of New York. Berman's department had been instrumental in pursuing cases against allies of President Donald Trump including Trump's former attorney Michael Cohen who was sentenced to three years in jail for fraud. In May, he was relocated to home confinement as jails purged non-violent prisoners in an attempt to cut down on coronavirus cases in the prison system.
Barr said Friday that Berman had willingly resigned his position. In a public statement, Berman disagreed with that position and said he had no intention of stepping down, having learned of the decision to remove him through a press release.
"I have not resigned, and have no intention of resigning, my position," Berman said Saturday. "I will step down when a presidentially appointed nominee is confirmed by the Senate. Until then, our investigations will move forward without delay or interruption."
Barr told Berman in a Saturday letter that President Trump himself had fired Berman, saying that Berman had "chosen public spectacle over public service." Berman was replaced by U.S. Deputy Attorney Audrey Strauss, who was named acting U.S. Attorney.
Barr is scheduled to appear before the House Judiciary Committee in July for an oversight hearing. Newsweek reached out to the Department of Justice for comment. This story will be updated with any response.