'Shame! Shame! Shame!' Chaos Erupts in House Over LGBT Rights Measure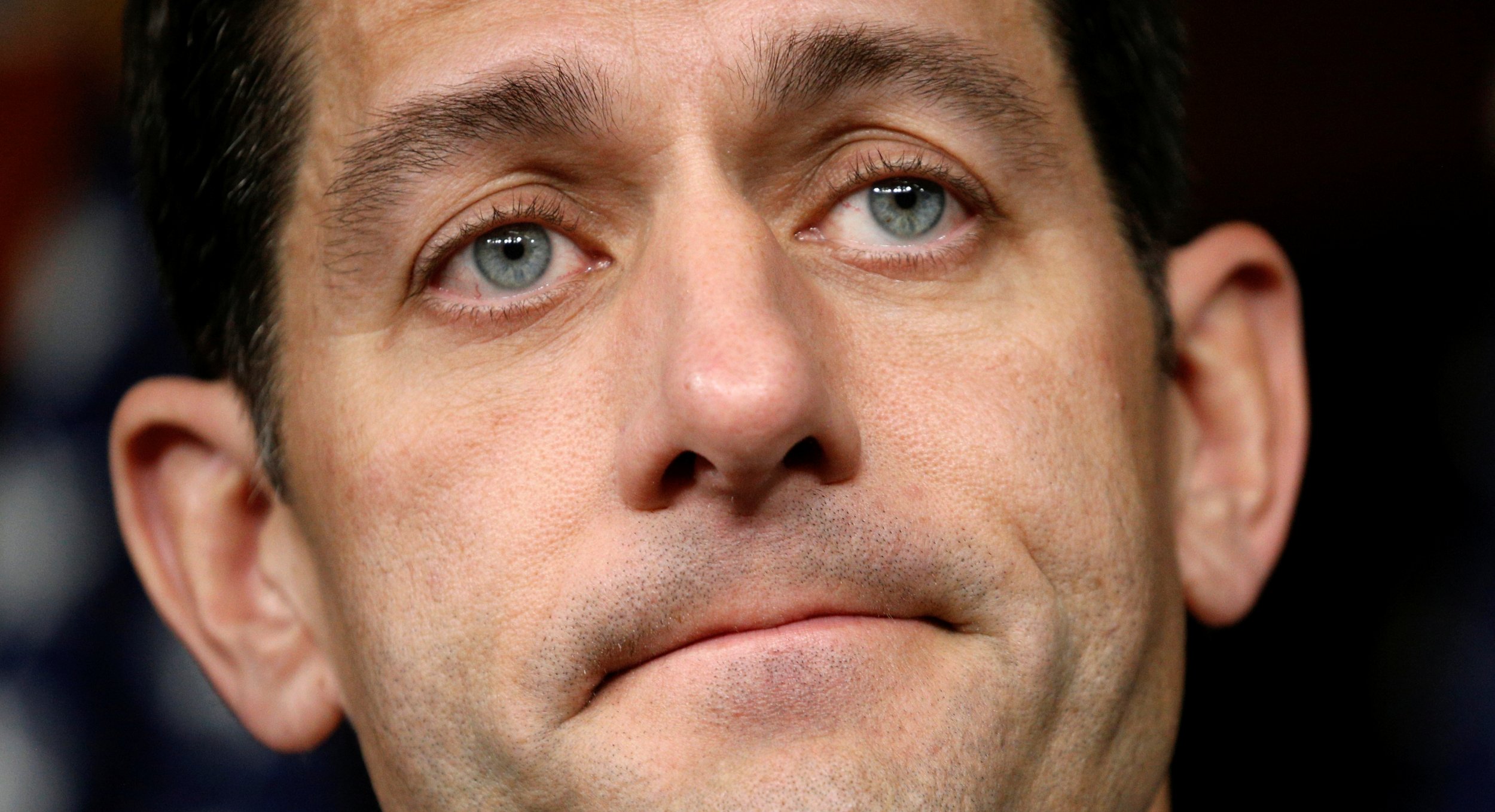 A fracas erupted in the House of Representatives on Thursday after several Republicans changed their votes on a measure meant to protect LGBT rights. Democrats shouted "Shame! Shame! Shame!" at the Republicans who switched their votes and caused the measure to fail, 212-213.
The fight represented another instance of defenders of religious liberty butting horns with LGBT rights advocates. The failed measure, an amendment to a defense authorization bill, was designed to nullify a separate amendment proposed by Representative Steve Russell of Oklahoma that would prevent the federal government from discriminating against companies on the basis of religious beliefs when awarding defense contracts.
Opponents of that amendment argued it would allow defense contractors to discriminate against LGBT people on religious grounds. Representative Richard Hanna of New York told The Washington Post that the religious liberty amendment "could be exploited as a license to discriminate against LGBT Americans by almost any federal contractor."
"This is one of the ugliest episodes I've experienced in my three-plus years as a member of this House," said Representative Patrick Maloney, the New York Democrat who proposed the amendment designed to nullify Russell's amendment.
LGBT rights groups were also upset by the last-minute vote switches. "We are very disappointed that House Republican leadership allowed this bill to move forward with a discriminatory and harmful anti-LGBT provision, and we are committed to working with our allies in the Senate and House to keep this harmful language from the final version of the defense bill," said Human Rights Campaign government affairs director David Stacy in a statement.
House Democrats were also upset that the GOP ignored regular House rules by delaying a vote, giving Republican leadership time to convince members to switch sides. One mark of House Speaker Paul Ryan's tenure has been an insistence on timely votes. "We all rush to the floor now, because we know that they're going to close the vote now shortly after the clock runs out," Representative Mark Takano of California told The Hill. "This was highly irregular."
Ryan denied he or his leadership team had anything to do with the delay. He also denied pressuring other Republicans to switch their votes. Asked about the content of the amendment, Ryan said protecting LGBT right should be up to the states, not the federal government.