House Majority Whip Jim Clyburn Says U.S. 'Teetering' Towards Trump Dictatorship
South Carolina Congressman Jim Clyburn said Tuesday that President Donald Trump's refusal to acknowledge the results of the 2020 presidential election could potentially lead to the U.S. becoming a dictatorship.
Although some mail-in ballots are still being tabulated, Trump has yet to acknowledge the projected election victory of President-elect Joe Biden. Trump's re-election campaign has filed lawsuits in battleground states seeking ballot recounts or alleging election manipulation. Trump claimed to win a second term after the November election and accused Democrats of attempting to "steal" the election from him. The president's claims were widely pronounced to be unsubstantiated. Clyburn told CNN host Chris Cuomo on Tuesday that the concept of state legislatures substituting Democrat electors with Republicans in order to give Trump a second term was unlikely, but had historical precedent.
"I don't believe you're gonna go to Wisconsin and Pennsylvania and get them to elect Republican electors when the Democrat won," Clyburn said. "I just don't think you're gonna have that. Now, it may happen. And I've been telling people for a long time now I'm beginning to see what happened in Germany back in the 1930s. I never thought this could happen in this country."
He continued, saying, "How do you elect a person president and then all of a sudden give him the authority to be dictator? That's what we're teetering on here. That's what Hitler did in Germany. He was elected chancellor and then because he successfully discredited the news media, took over the churches. I cannot see that happening here."
"It may happen. But if it did, that means that the American people are much more—less, I should say—intelligent than I think they are," Clyburn added.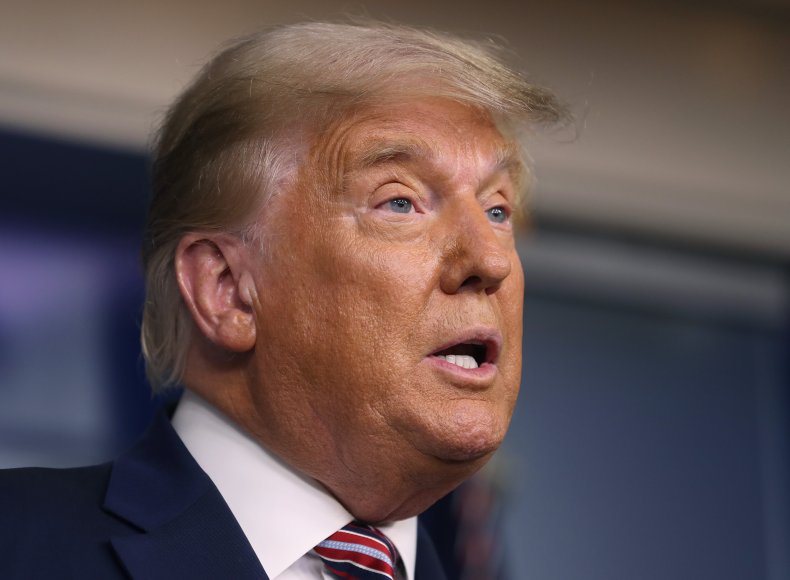 Worries that Trump would attempt to hold power past Inauguration Day were amplified by remarks made on Tuesday by Secretary of State Mike Pompeo. When asked by reporters if there would be a peaceful transfer of power between Trump and Biden, Pompeo said there would be a "smooth transition to a second Trump administration."
"We're ready," Pompeo added. "The world is watching what's taking place here. We're going to count all of the votes. When the process is complete, there will be electors selected."
Despite Trump's reticence to accept the election results until all votes have been tabulated, Biden said he was moving forward with plans to transition into the White House.
Trump's administration has been less than cooperative with Biden's camp. The General Services Administration, which is in charge of managing federal property, has not acknowledged Biden's projected victory. Not only have Biden's transition teams not been able to occupy space in federal buildings to begin the process, but Biden's team has also not been allowed access to more than $6 million in congressionally approved funds earmarked for transition.
Biden told reporters on Tuesday that Trump's actions did not "change the dynamic at all in what we're able to do."
"We're just going to proceed the way we have," Biden said. "We're going to be doing exactly what we'd be doing if he had conceded and said we won, which we have. So there's nothing really changing."
Newsweek reached out to the Office of the President-elect for further comment, but did not hear back in time for publication.