House Makes Deal With Steven Mnuchin, Passes Continuing Resolution Thwarting Shutdown
On Tuesday night, the U.S. House of Representatives passed a "continuing resolution" (CR) bill to avoid a government shutdown on October 1. The deal involved Democratic House Speaker Nancy Pelosi working directly with Republican Treasury Secretary Steven Mnuchin to reach a compromise for the CR, a short-term spending resolution.
The bill passed in a bipartisan vote of 359 to 57 and could ensure that the government will stay funded until December 11, staving off a shutdown before the November 3 elections. The bill also allows some governmental agencies with 30 days of additional operational funds in case of a potential shutdown after December 11.
Now the Senate must approve their own measure before government funding expires on September 30, shutting down large portions of the government. Republican President Donald Trump would also need to sign the bill once it comes to his desk. Neither Trump nor Republican Senate Majority Leader Mitch McConnell of Kentucky have yet publicly commented on the House bill.
The House bill provides nearly $8 billion additional funding for the Supplemental Nutrition Assistance Program (SNAP), a federal program that provides low-income individuals and families with an Electronic Benefits Transfer (EBT) card that works like a debit card for purchasing food in local stores.
"We have reached an agreement with Republicans on the CR to add nearly $8 billion in desperately needed nutrition assistance for hungry school children and families... and expanded Pandemic EBT access for young children in child care. We also extended key flexibility for states to lower administrative requirements on SNAP for families in the middle of this crisis," Pelosi announced Tuesday evening.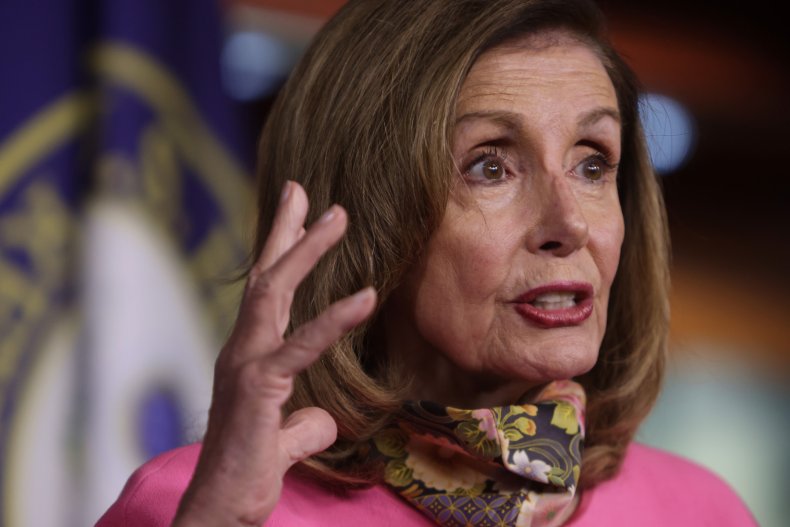 In exchange for the increased food funding, Democrats reportedly relented on opposition to ensuring continued farmer assistance payments through the Commodity Credit Corporation (CCC), according to The Hill. Trump has used the CCC funds to reimburse farmers harmed by his trade policies and tariffs in his continuing trade war with China, according to The Washington Post.
The Republican compromise on the CCC included letting Democrats enact guidelines to help ensure that the funds only compensate farmers for net losses and don't get diverted to fossil fuel refiners and importers from oil and petroleum companies.
The bill's language also blocks the Trump administration's proposed bailouts for fossil fuel companies that defied biofuel blending standards, according to Democratic New York Representative Nita Lowey, Chairwoman of the House Appropriations Committee.
The House bill also allocates some funding for a presidential transition and inauguration event in case of a newly elected president.
Newsweek contacted Lowey's office for comment.