House Minority Leader Kevin McCarthy to Appoint Republicans to January 6 Commission
House Minority Leader Kevin McCarthy will be appointing Republicans to the Jan. 6 commission after speculation over whether he would participate in the Democrat-led investigation at all.
McCarthy had originally signaled that he would boycott the probe in an effort to suggest partisanship, but he is now expected to add Republicans to the panel and join the commission rather than play defense.
While his roster has yet to be announced, McCarthy will select five of his Republican colleagues to fill the spots on the committee—and he'll have to choose wisely now that Rep. Liz Cheney, a critic of the minority leader and former President Donald Trump, will be sitting on the Democratic side of the investigation after House Speaker Nancy Pelosi selected the Wyoming Republican as one of her eight selections.
Pelosi has also selected Democrat Reps. Zoe Lofgren, Adam Schiff, Pete Aguilar, Stephanie Murphy, Jamie Raskin, Elaine Luria, as well as Rep. Bennie Thompson, who will chair the committee.
Raskin notably served as the House's lead impeachment manager during Trump's second impeachment trial over his role in the Jan. 6 attack.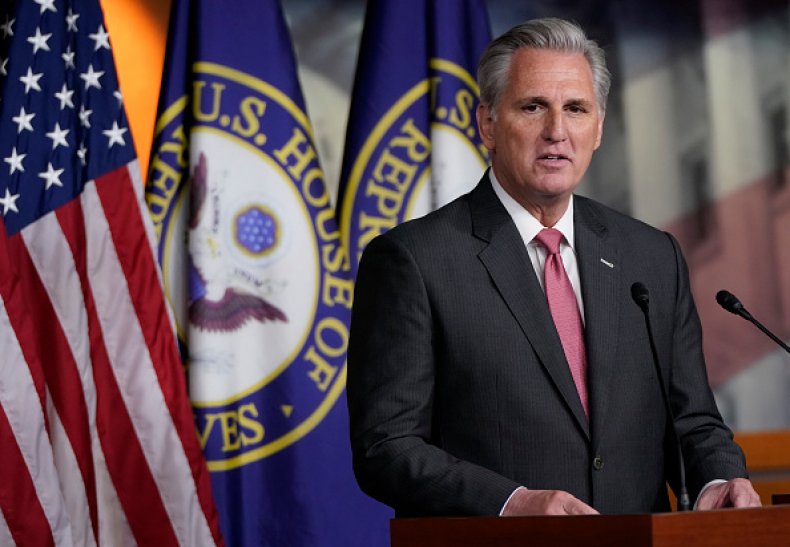 House Republicans have been staunchly opposed to the select panel, with only Cheney and Rep. Adam Kinzinger breaking party lines to vote in favor of the commission.
The House Republicans that have been most eager to serve on the congressional panel have been the party's firebrands, but McCarthy is also facing pressure to select more moderate members to bring credibility to their side of the dais.
While it's unclear when McCarthy will make his final decision, the panel now has a quorum, so it can begin its work with or without his GOP picks.
House Democrats have already said they have no problem moving forward while McCarthy takes his time selecting his five.
"If Kevin doesn't participate, let's go forward with these eight and see if we can get to the bottom of it," Majority Whip Jim Clyburn told CNN's Chris Cuomo on Tuesday.
While Republicans have cast the investigation as a politically motivated effort to smear Trump and force him to testify about the events that unfolded at the Capitol that day, Clyburn said the select panel may be able to complete the probe without Trump's testimony.
"They should go wherever the facts lead. They may be able to get what they want and need without him testifying," he said. "I would not want to see a former president testify in such a situation as this, but if that's what it takes in order to get to the bottom of this because this is more than any one person. This is this country."