House Passes Refugee Bill Under Shadow of Veto Threat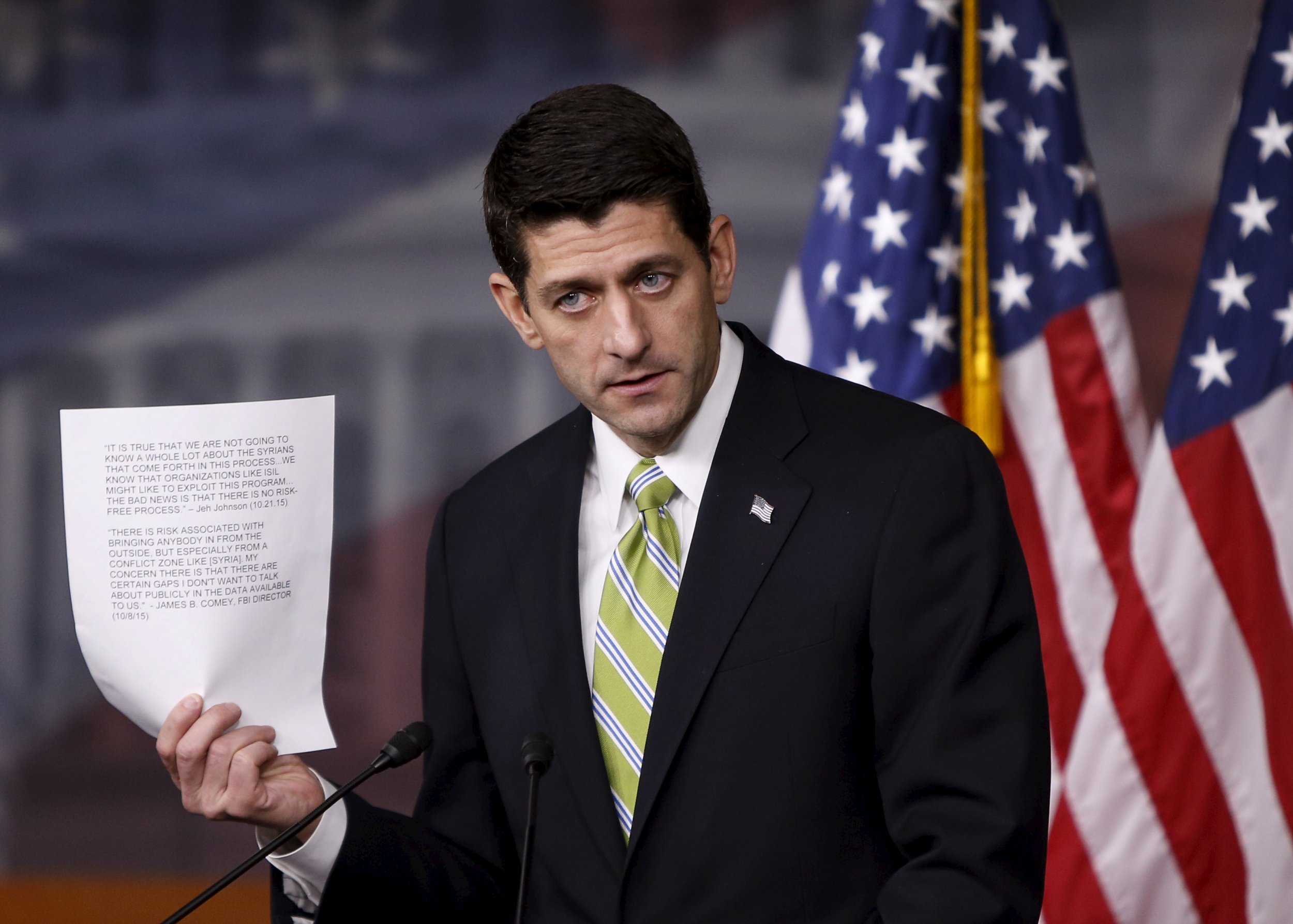 "National security and public safety are not simply factors to be considered," in policy decisions said Trey Gowdy, the South Carolina representative who heads the House Special Committee on Benghazi, during debate over a refugee bill in the House of Representatives. Instead, he argued, they are the main issues, the most important issues that should be considered in making every decision.
That appears to the be the rationale behind HR 4038, a bill authored by Republican Michael McCaul of Texas and backed by Paul Ryan, the new Speaker of the House. Debate raged on for hours over the bill, which ultimately passed with votes from all but three Republican representatives, and 48 Democrats.
The bill, if signed into law, would introduce new checks on refugee admission into the United States. Under current policy, defined mostly by the Refugee Act of 1980, the State Department has broad discretion to determine refugee admission and resettlement, in consultation with the FBI. Congressional Republicans want the FBI, the Director of National Intelligence and the Department of Homeland Security to play a greater role; the law would require all three entities to approve each individual refugee admitted to the United States after conducting background checks. The bill does not contain any specific provisions for what the new vetting would look like, nor how it would differ from current vetting, but it does emphasize that the new measures would apply to refugees from Syria and Iraq. One house Democrat characterized the vote as purely symbolic, a way of "patting ourselves on the back" without making any policy changes to ensure the safety of the American public. Others expressed concern about a growing anti-refugee sentiment on Capitol Hill, and the likelihood that the bill would effectively pause resettlement efforts, or otherwise severely hamper them.
"The terrorists have been very open about their present and future objectives," Gowdy declared from the House floor. He blamed the Obama administration for letting Iraq and Syria be set "on fire," and said that letting in refugees would be healing the symptoms, not fixing the cause.
There has been widespread media coverage of the Syrian refugee crisis, which has seen over 4 million people displaced from their homeland, engulfed in a multi-front civil war. A growing number of U.S. politicians, including some House Democrats who supported the bill, are concerned that letting in refugees could expose the U.S. to a terrorist attack (if a militant posing as a refugee crossed in). The Obama administration has been engaged in an effort to convince lawmakers to vote down the bill, and has already issued a veto threat.
Because of the presidential veto and the unlikelihood of a two thirds majority in the Senate in support of the bill, it likely will not become law. But at this stage, every statement or action a politician takes on refugees becomes symbolic, and a veto would turn into fodder for the next presidential election.