House Passes Small Businesses Bill Tripling Window to Use Emergency Pandemic Loans
The House of Representatives approved new fixes to the popular Paycheck Protection Program (PPP) on Thursday that will give businesses more time and flexibility to spend the federal loans.
The bipartisan legislation triples the forgiveness window for borrowers to use the funds from eight weeks to 24 weeks. It also eased a restriction on how small businesses could use the loan money.
Under the House bill, businesses would only have to use 60 percent of the loan to cover payroll. The other 40 percent could be used for other expenses, like rent and utilities. The Trump administration has so far required businesses to spend at least 75 percent of the money on payrolls if they want the full amount of the loan to be forgiven.
The House was expected to scrap the 75–25 rule entirely, as House Speaker Nancy Pelosi previously described it as "debilitating." But there was some pushback from Republicans and from labor union leaders.
In a letter sent to Pelosi and Senator Chuck Schumer earlier this week, more than a dozen labor unions argued that eliminating the 75–25 rule would disincentivize employers from keeping workers on the payroll.
"Originally designed to keep people working by protecting their paychecks and continuation of benefits, the proposed industry-backed changes would make a mockery of that goal," the letter read.
The PPP was created in the $2.2 trillion Coronavirus Aid, Relief and Economic Security (CARES) Act passed by Congress in late March. The program provides business owners with 500 or fewer workers low-interest loans to stay afloat amid the economic downturn caused by the COVID-19 pandemic.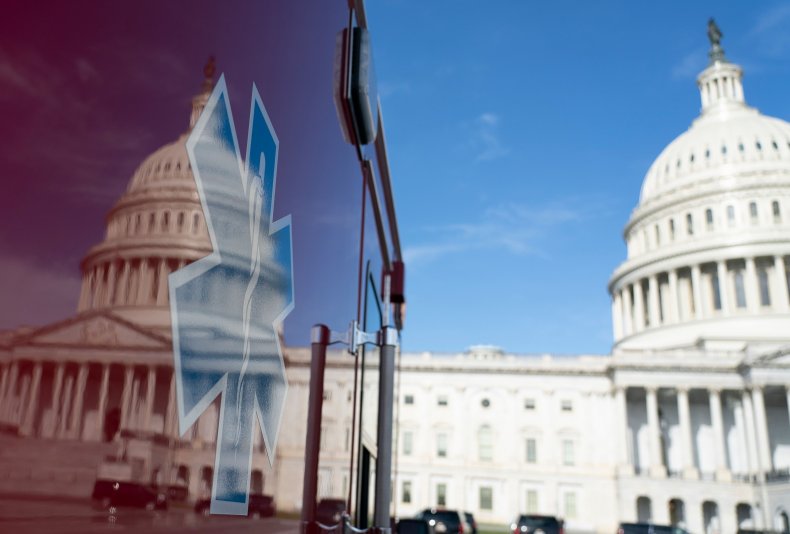 The House beat the Senate to a vote on amending the program. The upper chamber has also been eyeing changes to the program and unsuccessfully to rush a vote on their own standalone bill before the Memorial Day weekend.
The Senate legislation would only double the forgiveness window for businesses to use the loans, shifting from eight weeks to 16 weeks. It would also keep the 75–25 rule but allows businesses to use the funds to purchase personal protective equipment for employees and other investments needed to reopen safely.
Democratic Representative Dean Phillips of Minnesota told Roll Call on Thursday that the House believes that what they compromised on in their PPP bill "will be sufficient to pass the Senate."
"If it doesn't, I can't quite understand why. This is what small businesses need, and if we don't keep the businesses open, the jobs go away," he added.
The House also tried to pass legislation on Thursday that would have required the Small Business Administration to disclose businesses that received PPP loans larger than $2 million. The measure was blocked by Republicans.