Why Are House Prices Higher in LGBT Neighborhoods? Buyers in Gay Areas Face Paying up to Four Times the Average Price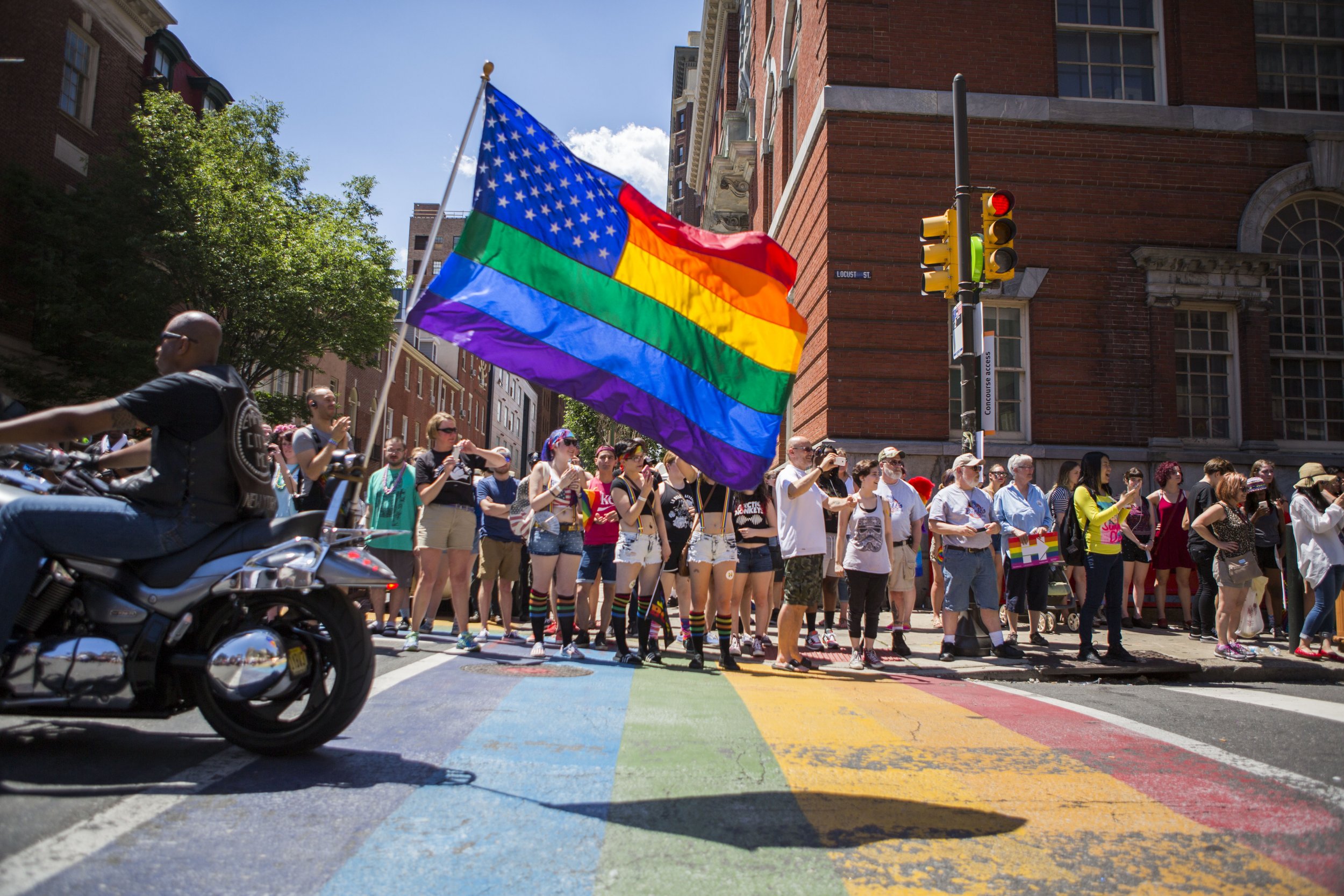 Buying a property in a neighborhood with a high concentration of LGBT people can be almost four times more expensive than buying in other metropolitan areas, new research has found.
According to a report published by the real-estate website Zillow, buyers looking to purchase properties in so-called "gayborhoods" should expect to pay a premium.
Gayborhoods were defined as areas with the highest share of same-sex couple households, according to data from the American Community Survey.
Cleveland, Philadelphia and California's Riverside County were the areas where living in LGBT neighborhoods was disproportionately more expensive than in other parts of the metropolitan area.
A property in the Riverside neighborhood of Cleveland, where 3.1 percent of households consist of same-sex couples, costs $221,000 on average. That represents a 293.9 percent premium on the typical home value for the overall metro area.
Properties in the area of Philadelphia surrounding Lombard and South Station are 241.9 percent more expensive than anywhere else in the City of Brotherly Love.
In West Palm Springs, California, meanwhile, the average cost of a property is 233 percent higher than in other parts of the Riverside County area.
At 9.1 percent, the neighborhood has the second-highest concentration of LGBT people, behind San Diego's North Banker's Hill, where the rate stands at 10.1 percent. In the latter, the average property costs $792,400, a 25 percent premium on the city's average home price.
New York isn't exempt from the trend either, with properties between Manhattan's Upper West Side and West Village costing on average 116.9 percent more than the typical home in the area.
According to Zillow, home values tend to be higher in gayborhoods, as gay couples tend to have fewer children than heterosexual couples, which leaves them with a larger disposable income.
Additionally, neighborhoods with large LGBT communities have long provided fertile ground for tech hot spots and gentrification, as they have often been identified as more open-minded. But the popularity could have a negative knock-on effect too.
"While these neighborhoods still foster a sense of community and social acceptance, living within them often comes at a premium many may not be able to afford," said Skylar Olsen, Zillow director of economic research.
"This has a disproportionate effect on intersectional LGBTQ people—not just gay but a person of color, transgender, a woman—those who are disadvantaged when it comes to earning potential."
The trend isn't a new phenomenon. When the U.S. housing market crashed in 2012, home buyers across the country faced an average 29 percent premium to purchase properties in areas with a high number of LGBT residents. The percentage grew to 37 by 2017, outpacing the recovery recorded by non-LGBT neighborhoods.
Conversely, in a number of metropolitan gay neighborhoods became a better market for buyers. In Kansas City, Missouri, and San Antonio, Texas, properties in the main LGBT areas were 36 percent cheaper than in the rest of the city.