House Prices Will Rise Fastest in These 6 Cities
Home prices have slowly started declining across the U.S. since the end of 2022, as higher mortgage rates—combined with low inventories and skyrocketing new and existing property prices—made homebuying unaffordable for many.
However, while analysts expect the housing market to become more affordable in the next two years on a national level, some areas of the U.S. will not experience significant home-price declines, according to investment bank Goldman Sachs—quite the opposite.
While the Pacific Coast and Southwest regions—which have seen the largest increases in inventory on average—will report the largest price declines, according to Goldman Sachs, the Mid-Atlantic and Midwest will experience significantly more-modest falls.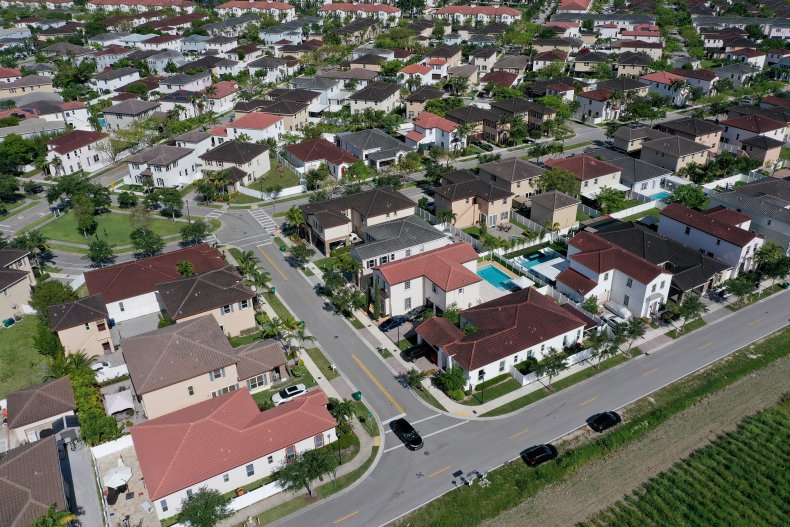 These regions have maintained greater affordability than other more-overvalued areas in the Pacific Coast and Southwest over the past couple years, Goldman Sachs writes in its 2023 Housing Outlook released on January 23.
Now, these regions are expected to experience smaller home-price declines in 2023 than other more-overvalued areas, while, in 2024, prices will be quick to bounce back there.
These, according to Goldman Sachs, are the six cities where prices will continue rising in 2023 (in the case of the top two cities) and where they will bounce back faster in 2024:
Miami, Florida
Baltimore, Maryland
Philadelphia, Pennsylvania
New York, New York
St. Louis, Missouri
Chicago, Illinois
In Miami and Baltimore, home prices will continue growing, though modestly, in 2023, with an expected increase below 1 percent. In Philadelphia, New York, St. Louis, and Chicago, home prices will decline by less than 5 percent.
In 2024, home-price growth in these cities is expected to recover quickly. Baltimore, Philadelphia and New York are expected to report home-price increases of just below 5 percent, while Miami, St. Louis and Chicago will report ones of around 3 percent.
Home-price growth on a metro level in the next two years will be dictated "by a tug-of-war between housing demand and supply," according to Goldman Sachs.
Metropolitan areas with stronger affordability such as Chicago and Philadelphia—"for which payments on new mortgages only cost roughly a quarter of monthly income," writes Goldman Sachs—should see smaller home-price declines than less-affordable cities in the West where mortgage payments claim a much-bigger slice of people's monthly income.
Remaining inventory constraints—a legacy of the COVID-19 pandemic—are also likely to prevent dramatic price declines and limit the national correction of the housing market.
Average U.S. home prices peaked in June 2022 and have gone down by at least 4 percent on a national level since. They are expected to drop further throughout 2023, though Goldman Sachs has warned that prices might stop declining around mid-year.