House of Representatives to Vote on Resolution to Block Donald Trump's National Emergency Declaration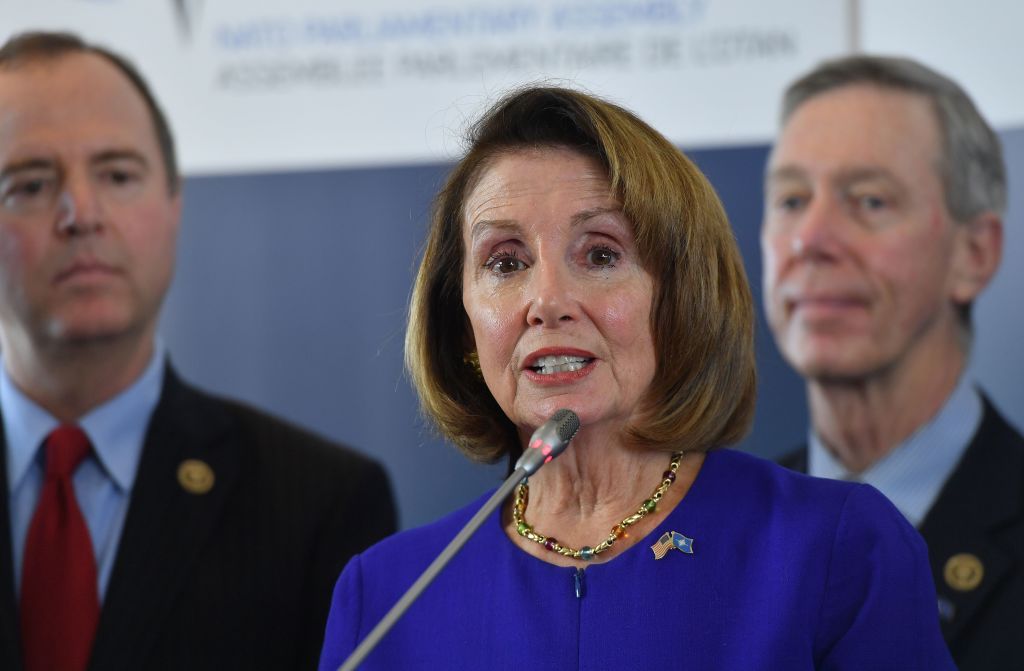 House Speaker Nancy Pelosi said Wednesday that the House of Representatives would vote on a resolution to block President Donald Trump's national emergency declaration.
Pelosi issued a letter to both Republican and Democratic members of the House, encouraging them to support the resolution.
"I write to invite all Members of Congress to cosponsor Congressman Joaquin Castro's privileged resolution to terminate this emergency declaration," Pelosi wrote. "All Members take an oath of office to support and defend the Constitution. The President's decision to go outside the bounds of the law to try to get what he failed to achieve in the constitutional legislative process violates the Constitution and must be terminated."
Representative Joaquin Castro, a Texas Democrat, is sponsoring the bill, and an aide to the congressman told The Associated Press that there were already 102 co-sponsors of the resolution. All are Democrats.
The resolution will be presented on the House floor on Friday. Pelosi said that the resolution would move through committee within 15 calendar days and then be considered on the House floor three days after that, CBS Newsreported.
The bill is almost assured to pass in the House, where Democrats hold a 235 to 197 majority over Republicans.
Pelosi's letter also stated that she hoped the Senate would also move to pass the resolution once it clears the House of Representatives, but Republicans hold the majority at 53 to 47 over Democrats. Though a number of Republicans have spoken out against Trump's declaring a national emergency as a way to get the money Congress denied him to build a wall along the U.S.-Mexico border, it is unknown if they would vote in favor of a resolution to block the president.
Senator Susan Collins of Maine is the only Republican senator to publicly state her intention to vote against Trump, telling the AP that she would vote in favor if the bill is a "'clean' disapproval resolution."
Even if enough Republican senators were to support the resolution, Trump has said through advisers that he would veto bill. It is unlikely that Congress would have enough of a majority to override the president's veto.
If Trump were to veto the bill, it would be the first veto of his presidency.
The resolution, however, isn't the only attempt to block Trump. Several lawsuits have been filed, including one from 16 states, including California and New York. That lawsuit, filed by California Attorney General Xavier Becerra, will be heard by the 9th Circuit Court of Appeals, which has previously blocked Trump's travel ban and asylum policy.