After GOP Governors Protest Syrian Refugees, House Considers 'Pause'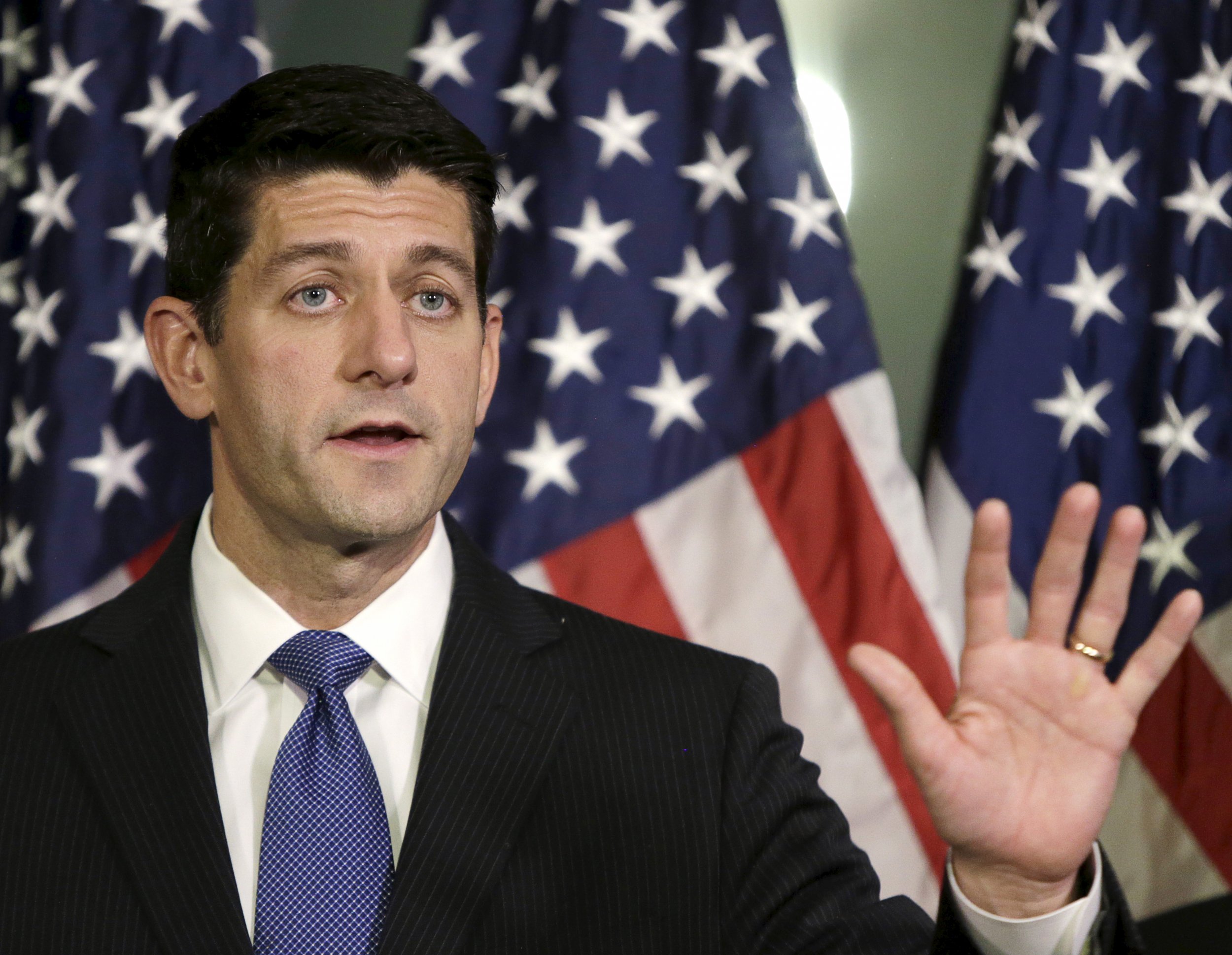 Republican governors have taken their stand on Syrian refugees coming to the United States. Now it's the Republican-controlled Congress's turn, with a vote pending Thursday on a bill that would create strict new vetting requirements. And unlike the governors, their action could actually acquire the force of law.
They'll have to overcome the stringent objections of Democrats, however, who have invoked the story of the MS St. Louis, a German ship full of Jewish refugees that the United States turned away in the 1930s. On Wednesday evening, the White House issued a formal veto threat of the bill, citing "the lives at stake and the critical importance to our partners in the Middle East and Europe of American leadership in addressing the Syrian refugee crisis." It claimed the legislation introduced by House Homeland Security Chairman Michael McCaul would "introduce unnecessary and impractical requirements that would unacceptably hamper our efforts to assist some of the most vulnerable people in the world."
But the Obama administration has also made overtures to reassure skeptical politicians, sending officials to brief Capitol Hill this week and hosting a call for governors to go over the vetting process. Even a panel of experts convened by McCaul and his counterpart on the House Foreign Affairs Committee cautioned lawmakers on Capitol Hill Wednesday that shutting out refugees was not necessarily in America's security interests.
"If we have a policy here now that would shut down Muslims who are running from the horror of what's taking place in Syria.... That plays right into [ISIS's] hands," retired General Jack Keane, a board member for the right-leaning Institute for the Study of War, warned the joint House hearing. "For them to be successful, they must fragment and polarize Muslims and non-Muslims. It is a key objective for their success."
Asked if he agreed with Keane's assessment, fellow witness Peter Bergen, a security expert at the center-left New America Foundation replied simply, "Yes."
Keane and fellow witnesses did tell the House members that they fully agreed with a congressional review of the vetting procedures to make sure it's as stringent as possible. But Democrats worried Wednesday that what Republicans are proposing as a "pause" in refugee admissions will turn into a de facto blockade.
Representatives Adam Schiff, the ranking member of the House Permanent Select Committee on Intelligence, Bennie G. Thompson, ranking member of the Committee on Homeland Security, and other leading Democrats circulated a memo to their party's House members suggesting the Republican bill "would effectively end resettlement of terrified families fleeing from Syria and Iraq, and severely handicap refugee settlement in the future." They also proposed a Democratic alternative—requiring that the secretary of homeland security has determined that applicants can prove their identity. "If any information is insufficient to establish identity, is conflicting or is unreliable, the individual will not be granted refugee status," they wrote.
McCaul's legislation would bar any refugees from Iraq or Syria from coming to the U.S. unless the FBI director certifies the background investigation of each refugee and the secretary of homeland security, along with the FBI director and the director of national intelligence, certifies to Congress that each refugee is not a security threat to the United States.
That's something, Republican aides point out, that's supported by public opinion—two polls released Wednesday show a majority of Americans think the U.S. should halt its resettlement of Syrian refugees. Democrats counter that polls in the 1930s found the public also opposed admitting political refugees, an attitude, Democratic Representative Eliot Engel of New York suggested Wednesday, that "sealed the fate" of those on board the MS St. Louis.
McCaul acknowledged the current screening process for Syrian refugees—a multilayered review process that typically takes 18 to 24 months—but said at the hearing that he and fellow Republicans "would like better assurances" than they're getting now from the Department of Homeland Security and intelligence officials that they have the necessary intelligence. He noted that FBI Director James Comey testified to his committee last month that Syrians are difficult to vet because there's little information about them available. "There's virtually no database or materials dealing with Syria," worried New York Representative Peter King, a Republican. "No one wants to shut the door on anyone.... Having said that, I think there are real issues here."
But if McCaul, King and likeminded colleagues are looking for airtight assurances, they're not going to get them. "No process can eliminate 100 percent, every bit of risk associated," Matthew Olsen, former director of the National Counterterrorism Center, told lawmakers. "The process must be reasonable in order to work. So it can't be unequivocal or absolute, it seems to me, to be an effective process."