House Republicans: Holed Up, Plotting Their Next Steps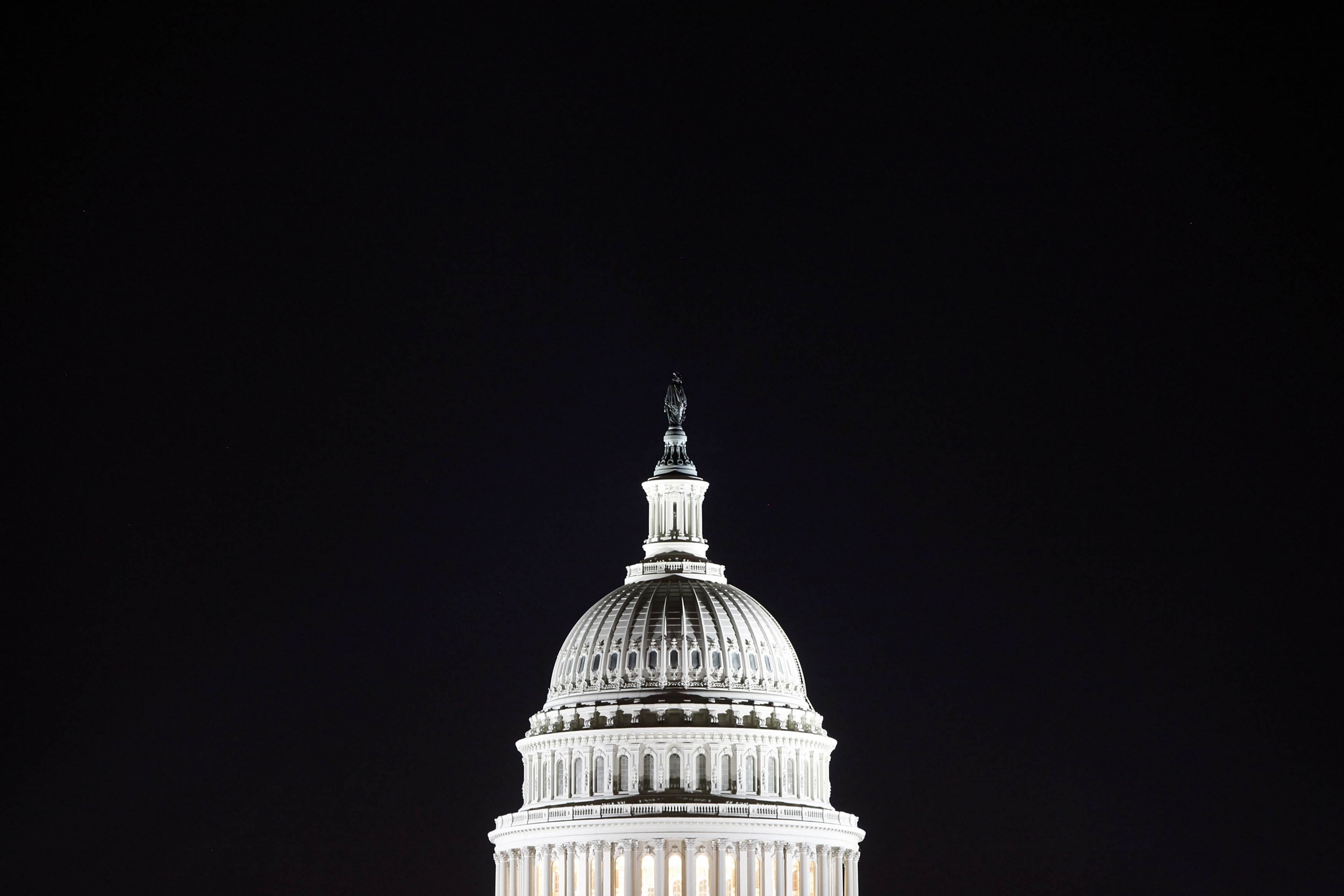 CAMBRIDGE, Maryland -- Far from the U.S. capital, on a 400-acre resort on the banks of the Choptank River, House Republicans have hunkered down for their annual retreat, a three-day confab where the party's leadership tries to unify Republicans around policy and messaging goals for the coming year.
Echoing President Obama, Republicans launched the retreat promising a "year of action." But in order to walk the walk, Republicans are hoping to leave this wintry wonderland with a better idea of how to tackle big upcoming issues that are pitting the establishment wing of the party against their Tea Party colleagues.
The most pressing of these issues is the impending debt limit at the end of February and immigration reform. Both are on the agenda afternoon here in Cambridge, Maryland. At the time of writing, neither issue appears to have been sorted out.
The looming debt ceiling poses the most immediate problem for House Republicans. Still smarting from the unpopularity of the government shutdown in October, Republicans are unenthusiastic about setting up another fiscal showdown that makes them seem reckless while taking the country's attention away from the mess surrounding the health care law. At the same time, they don't want to give the president and Democrats what they want and raise the debt limit without concessions.
"From what I've gotten so far, there's been no strategy that's been brought out," Representative Adam Kinzinger, R-Illinois, told reporters inCambridge. "It's an understanding that if we try to get something -- we can't shoot for the moon and be unrealistic, because then you ultimately disappoint your base when you don't get it -- so I'm not sure what the deal is going to look like."
What seems clear is that so far 2014 is not looking like a repeat of the past few years, where the impending debt limit has led to fears of the United States defaulting on its debt. For all the tough talk about the debt ceiling, no one has yet put forward a concrete demand. Immigration reform, on the other hand, could prove deeply divisive for the GOP.
The Republican leadership, including House Speaker John Boehner, R-Ohio, will pitch a set of principles for addressing immigration on Thursday afternoon. Leadership has said in public they want to use a piecemeal approach to push through several bills amounting to a broad reform effort, including addressing the legal status of the 12 million undocumented immigrants already living in the U.S.
"We're going to talk to our members today about the principles that our leadership team has put together," Boehner said in a Thursday morning press conference, indicating that after that the leadership will have an idea of where the caucus stands. That conversation is scheduled to take place at 4:30 p.m.
But it's hardly a secret that the more conservative members of the GOP caucus -- particularly those from whiter districts -- want the party to abandon the issue. Their plan ahead of the retreat was to make that clear.
"I think there a whole lot of Republicans that would be greatly relieved if nothing happens," Representative Steve King, R-Iowa, one of the most vocal opponents of reform, said on Tuesday. "I think that's our discussion coming up this week [at the retreat]."
King, speaking to reporters after the president's State of the Union speech Tuesday, expressed optimism that the energy in his caucus was moving away from reform, which he said would be a mistake both politically and as public policy. "I think members are starting to realize that you cannot possibly put any immigration on the president's desk that is good for this country and get the president to sign it," he said. "So any debate we have over here in the House is only going to divide Republicans and unify Democrats."
King also believes that a proposal, supported by some Republicans, of legalization for undocumented immigrants without the pathway to citizenship favored by Democrats, would be a major tactical error for the GOP, meaning the compromise position is unlikely to win him over."
"If we decided we're going to bring legalization status but no path to citizenship, people that have broken our laws and are here illegally, immediately the clamor starts for full citizenship by Democrats, immediately they try to polarize people on the basis of race, ethnicity, national origin and immigration status," King said. "It empowers Democrats more."
One concern among the caucus is how a vote on reform -- or several reform bills -- will impact the midterm elections in November. Representative Greg Walden, R-Oregon, who heads the National Republican Congressional Committee responsible for maintaining the Republican majority in the House, downplayed those concerns Thursday. "People expect us to solve these problems," he said. "I'm not too hung up about that."
Setting aside these two issues, Republicans are promising bold action this year but it's not entirely clear what that action will be or whether the caucus can agree on a winning issue -- tax reform, for example, or an alternative to Obamacare?
On Thursday morning, Republican Majority Whip Kevin McCarthy, R-California, spoke with the caucus about how their members voted on big bills. Then Majority Leader Eric Cantor, R-Virginia, laid out the areas where Republicans need to address their constituents' many needs.
"Instead of simply talking about budget issues, our party has to fill out the rest of our agenda," said Representative Patrick McHenry, R-North Carolina. "That means, how to answer my constituents concerns when they are driving to school. What does that school look like for their child? When they go to work, what does that work opportunity look [like]?"
"I don't think we're divided right now," said Representative Steve Scalise, R-Louisiana, defending his caucus. "I think we're in the process of laying out the things that unify us."
Update 4:55 pm ET: House Republican leadership released their long-awaited principles shortly before 4:30 p.m. The document lays out a wishlist for immigration reform, with an emphasis on border security and enforcement, an employee verification program, an Entry-Exit visa tracking system, and changes to the current legal immigration system. When it comes to the issue of citizenship, the principles call for a pathway for young immigrants brought here as children, similar to variations of the DREAM Act. In reference to the undocumented immigrants living in the U.S., the principles called for legal status for those who meet certain standards without taking a position on whether they could ultimately gain citizenship.
In response to the principles, Senator Chuck Schumer, D-New York expressed optimism that Democrats and Republicans could work together. "While these standards are certainly not everything we would agree with, they leave a real possibility that Democrats and Republicans, in both the House and Senate, can in some way come together and pass immigration reform that both sides can accept," he said in a statement. "It is a long, hard road but the door is open."