House Republicans Want to Ban Abortion at Point Before Many Women Find Out They're Pregnant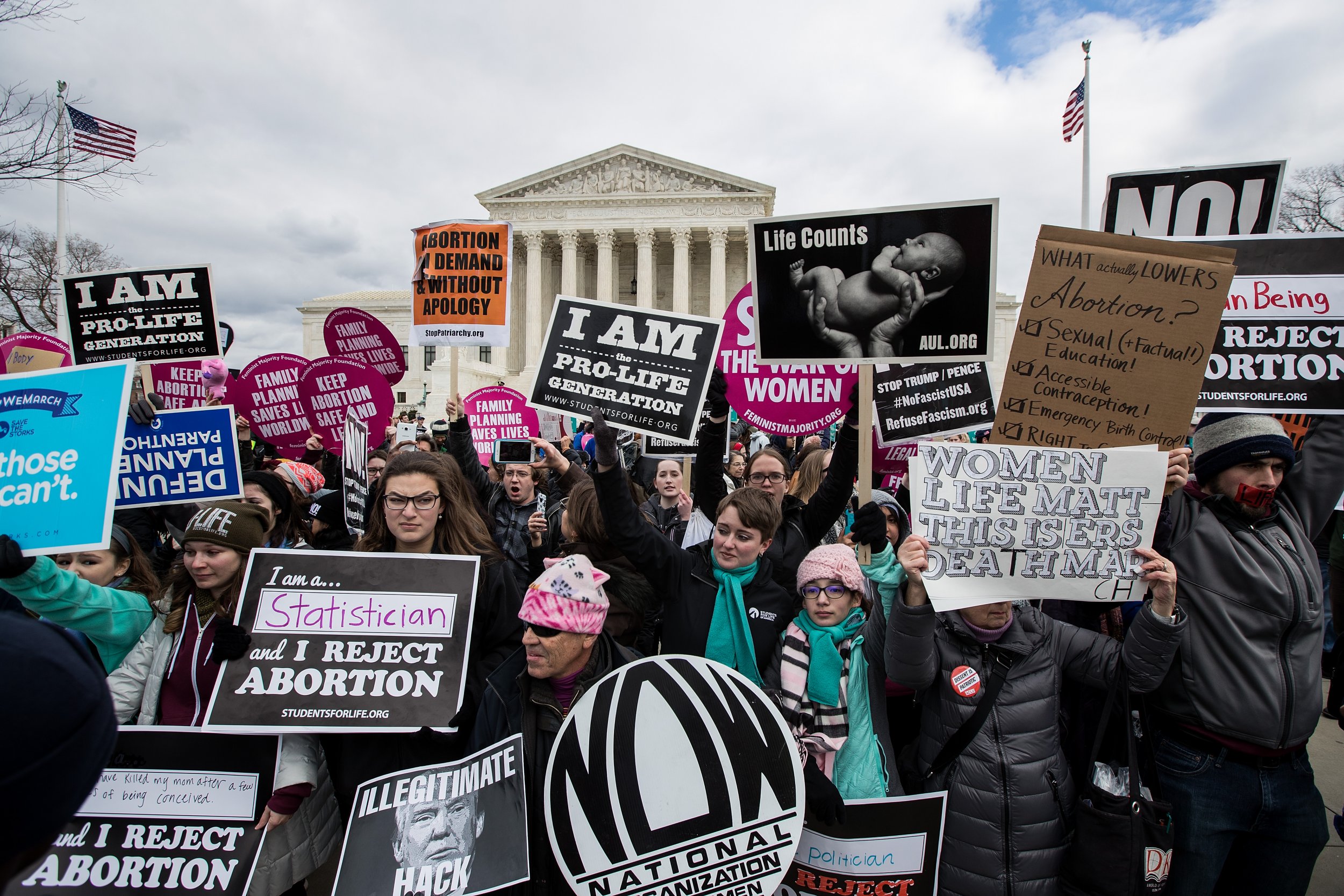 House Republicans are scheduled to hold a hearing next week on legislation that would ban abortion at the first detection of a fetal heartbeat—often something that happens about six weeks into pregnancy, before many women even know they're pregnant.
Representative Steve King (R-Iowa) introduced the bill, known as the "Heartbeat Protection Act of 2017," in January. He modeled it after a bill that made it to Ohio Governor John Kasich's desk in December 2016. Kasich ultimately vetoed the bill in favor of a 20-week abortion ban, which was seen as more likely to hold up in court than the much stricter fetal heartbeat bill.
State legislators have tried for years to push through six-week abortion bans, but none have succeeded—largely because they're unconstitutional and can cost states hundreds of thousands of taxpayer dollars in court costs if they decide to appeal decisions to block the bans. The state of North Dakota in 2013 paid $245,000 in legal fees after losing a challenge to its fetal heartbeat legislation. Much to conservative lawmakers' chagrin, the money went to the state's sole abortion provider.
This is the first time federal lawmakers have staken a stab at a six-week abortion ban—part of the GOP's grand plan to outlaw the procedure nationwide.
"We think this bill properly applied does eliminate a large, large share of the abortions—90% or better—of the abortions in America," King told reporters in January.
Like its counterparts in state legislatures, King's fetal heartbeat bill appears doomed, as it would violate protections granted to women seeking abortions in Roe v. Wade. But King feels certain that by the time appeals related to the bill reach the country's highest court, President Donald Trump will have had an opportunity to appoint a new Supreme Court justice keen on overturning the landmark decision, giving Republicans an opening to make abortion illegal.
"By the time we march this thing down to the Supreme Court, the faces on the bench will be different—we just don't know how much different, but I'm optimistic," said King.
His confidence in such a blatantly unconstitutional bill represents an emboldening of Republicans under Trump, whose administration has made its intention to dismantle women's reproductive rights quite clear.
King's fetal heartbeat bill may die on the House floor, but state legislators continue to chip away at Roe v. Wade, an effort that Michael Gerhardt, a constitutional law professor at the University of North Carolina at Chapel Hill, has said poses one of the greatest threats to abortion rights in America.
"Legislators are looking to carve out exceptions to weaken Roe v. Wade," Gerhardt told Mic in January. "Think of the ruling like a house: If you keep hacking at the foundation, eventually you're going to be able to tear the whole house down."