This Mid-Century Home in Oregon Comes with a Free $3k Beer Can Collection
The internet is full of weird and wonderful homes for sale. From this duplex in California inspired by classic horror movies to this school-bus-turned-micro-home in Knoxville, there's no end to the ways homeowners can get creative (unless of course, you have a petty HOA to deal with).
This mid-century modern home in Portland, Oregon, may look ordinary from the outside, but inside is every beer lover's dream. 3333 NE 135th Avenue not only includes four bedrooms, three full bathrooms and a deck, but comes with its own party room—complete with a vintage beer can collection. (Check out the full listing here).
The collection includes roughly 1,000 cans from a range of breweries. After the realtor held an open house for the multi-level home on Saturday 26 March, the impressive collection became the talk of the neighborhood, with the beer cans included in the sale of the property.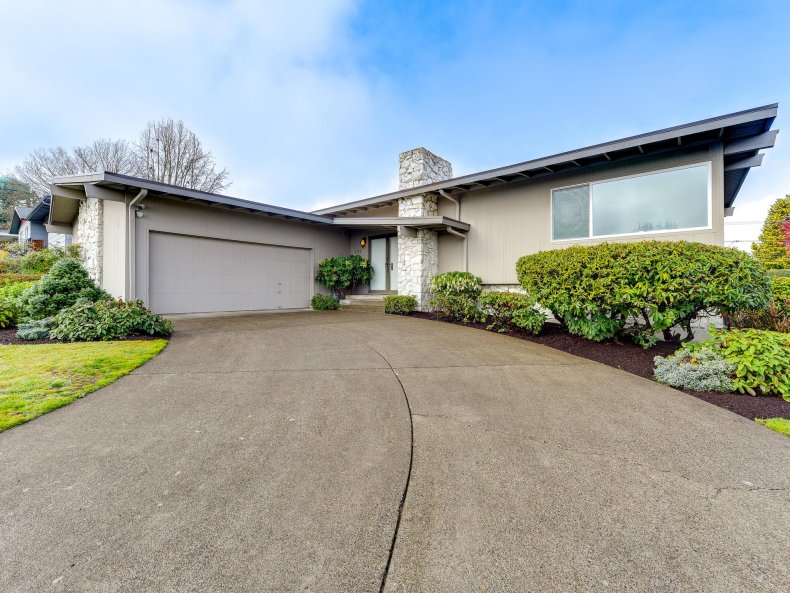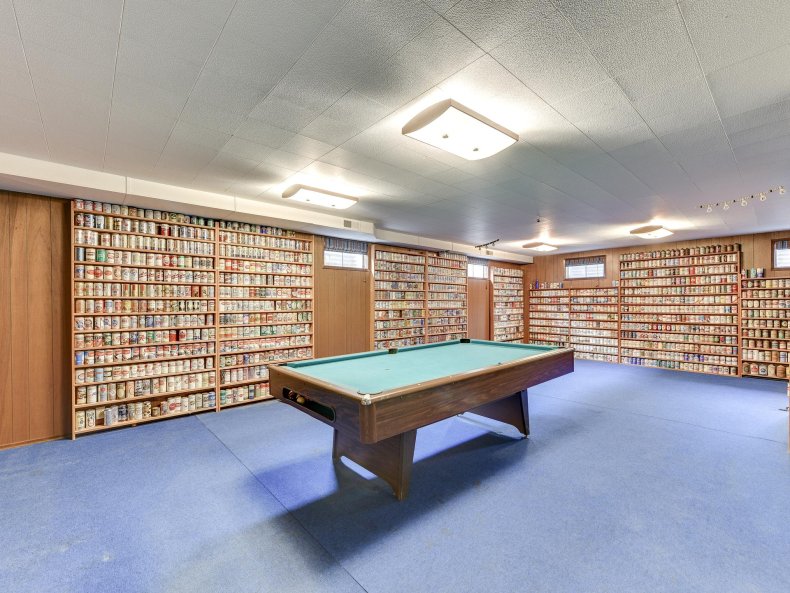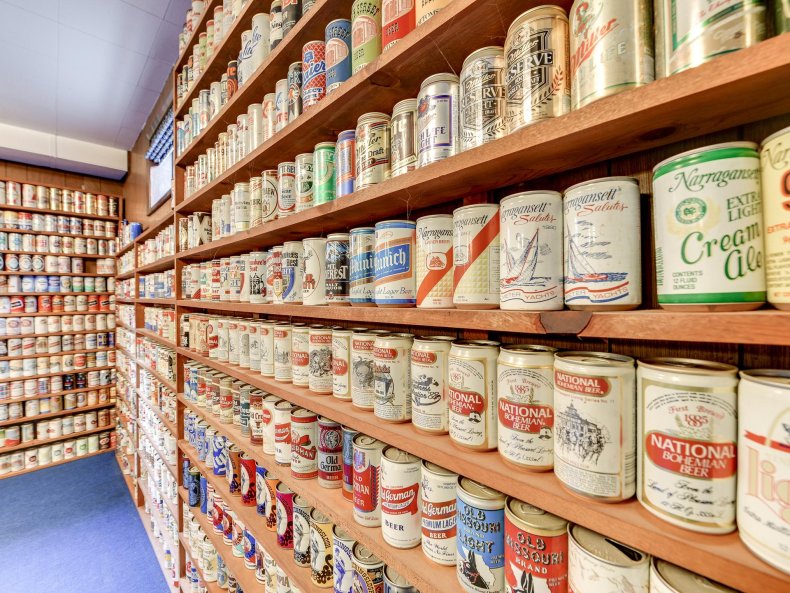 Bill Bailey, realtor at RE/MAX Advantage Group, who listed 3333 NE 135th Avenue, told Newsweek: "The owner started collecting and going to shows in the early 1980s. It became a huge hobby and point of conversation with friends and groups he was involved in.
"Years earlier they had an offer to buy them for $3,000 but he didn't want to part with his collection.
"The family had an estate sale but the cans didn't get the interest they thought they would. I told his three sons that the collection would have a lasting impression on potential buyers and make their family home stand out.
"I actually met a couple who traveled from the west side of Portland just to see the house and the beer cans were just the topping on the cake for them."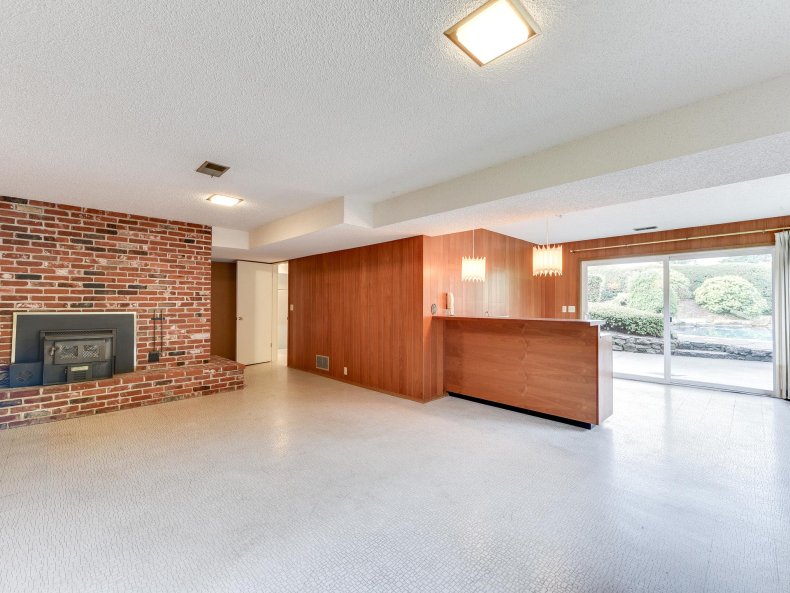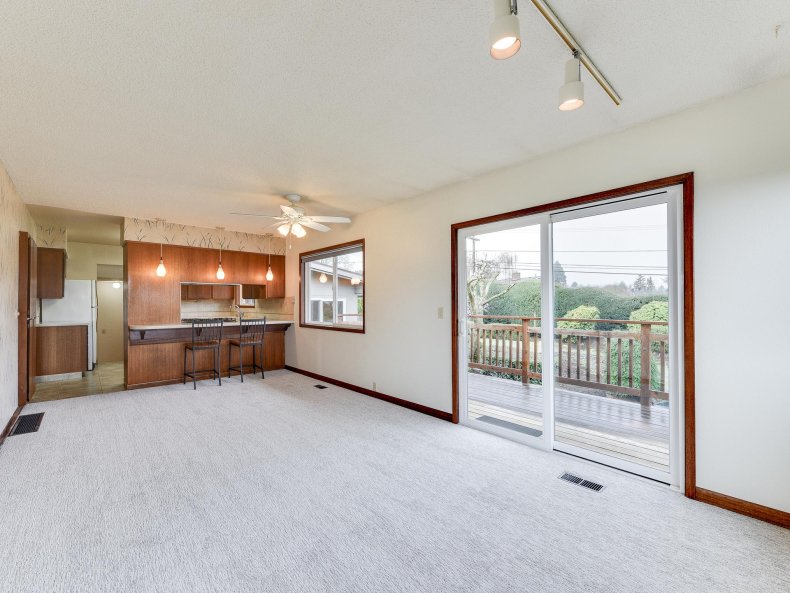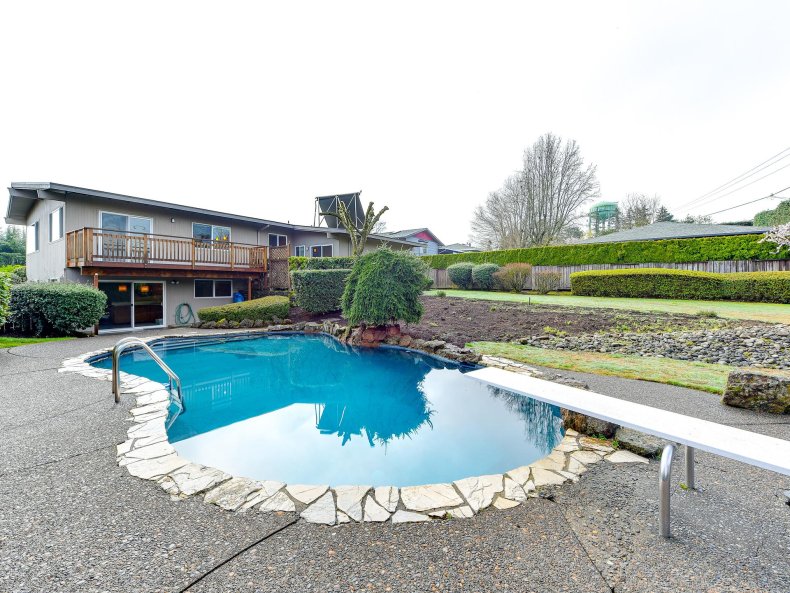 Owning a collection may seem like a quirky hobby to some, but its also a profitable one. In a study conducted by UBS Investor Watch, 25 percent of investors considered themselves to be collectors, with some spending more than two decades dedicated to a single hobby. However, the majority of these collectors were driven by passion rather than profit, with 62 percent of those surveyed claiming to have never sold a single item.
Still, holding on to objects that others might not see the value in can pay off. Just take a look at this receipt, purchased by antique dealer Jacques Kugel from French Nouveau réalisme artist Yves Klein in 1959, which is expected to sell at Sotheby's for $551,000. And items such as Pokémon cards and sneakers can net collectors big bucks if they choose to part with them.
The asking price for the 3,294 property is $619,800 and is currently under offer. However, the beer cans weren't the only selling point. The house hasn't been remodeled since it was built in 1965 and is well-maintained, with a marble stone fireplace, terrazzo-tiled entry and a pool table.
The garden also has its own in-ground pool and diving board, and the whole house has been freshly painted with new carpet throughout.