The House of Representatives voted Tuesday to hold former White House chief of staff Mark Meadows in contempt of Congress for ignoring a congressional subpoena related to the January 6 insurrection at the Capitol.
It is unclear whether Meadows will turn himself in to authorities.
In a 222-208 decision, the House acted in a mostly partisan manner against the one-time top advisor to former President Donald Trump. The vote came just one day after the nine members of the House Select Committee on the January 6 Attack unanimously voted to recommend contempt charges for Meadows.
"The select committee's report referring Mr. Meadows for criminal contempt charges is clear and compelling," said Committee Chair Representative Bennie Thompson (D-Miss.) said prior to the full House vote. "As White House chief of staff, Mr. Meadows played a role in or was witness to key events leading up to and including the January 6th assault on the United States Capitol."
"When the records raise questions – as these most certainly do – you have to come in and answer those questions. And when it was time for [Meadows] to follow the law, come in, and testify on those questions, he changed his mind and told us to pound sand. He didn't even show up," Thompson added.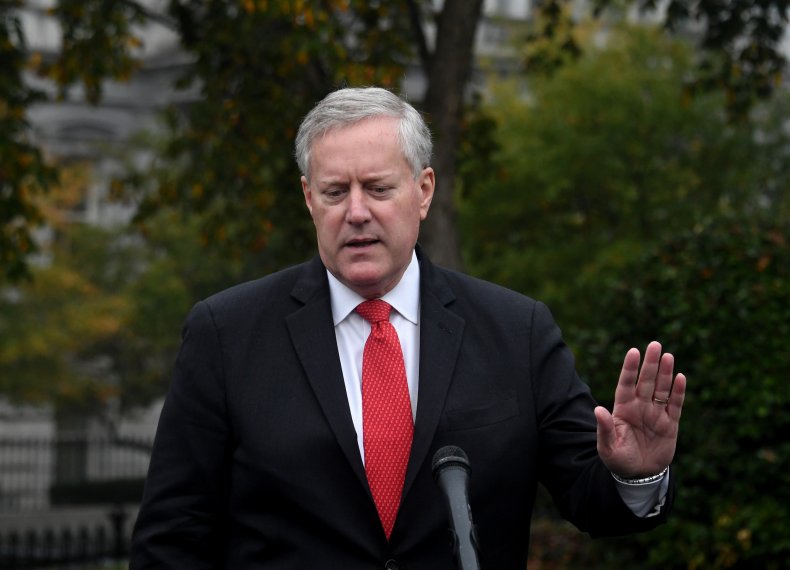 While he initially cooperated with the panel in turning over documents, Meadows has maintained that he does not have to appear for questioning due to his protection through former President Trump's "executive privilege." This is despite the U.S. Court of Appeals maintaining that the former president has no authority to assert this privilege.
"[Meadows] has fully cooperated as to documents in his possession that are not privileged and has sought various means to provide other information while continuing to honor the former president's privilege claims," stated an attorney for Meadows, George J. Terwilliger III.
The unprivileged information that Terwilliger referred to included a series of text messages that Meadows received on the day of the insurrection.
These included messages from Republican politicians, multiple Fox News anchors, and even the former president's son, Donald Trump Jr., urging Meadows to implore Trump to call off the riot.
Thompson stated that the GOP politicians who had contacted Meadows on January 6 included a number of House members, some of who may have possibly voted on the contempt charge.
Thompson added that the committee would make a decision on releasing the politicians' names within a week.
Meadows became the second former Trump official, after former chief strategist Steve Bannon, to be held in contempt by the House. Bannon was indicted in November after ignoring a similar congressional subpoena and later turned himself in to the authorities.
Beyond Bannon and Meadows, another Trump ally, former Justice Department official Jeffrey Clark, was going to be held in contempt by the committee for similar charges.
However, as Clark has stated that he plans on pleading the Fifth Amendment, the committee has said that it is giving him one more chance to change his mind before voting on a contempt charge.
The deposition in which Clark will have an opportunity to testify, if he chooses, is scheduled for Thursday.
Newsweek has reached out to Thompson's office for comment.