The House Votes To Place Sanctions On North Korea While Russia Sanctions Flail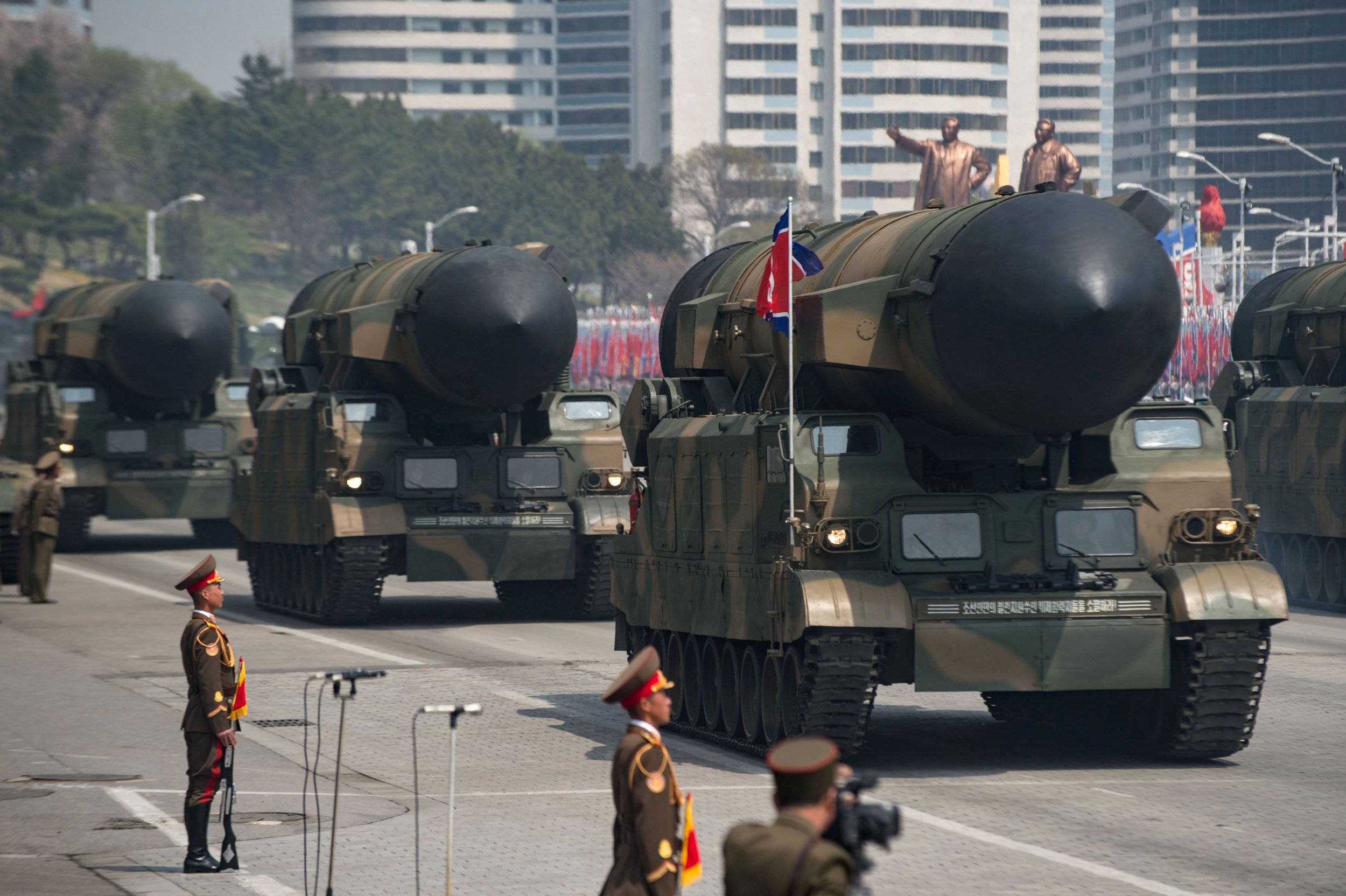 The House passed legislation to sanction North Korea on Tuesday evening, amid growing tensions between the two countries. All the while, President Donald Trump has failed to enact any of his sanctions against Russia.
The Trump administration missed the October 1 deadline to "issue regulations or other guidance," according to a Newsweek report. Those sanctions would have indicated who from Russia's defense and intelligence sectors—such as the powerful Federal Security Service—would be targeted by the new sanctions. Instead, the house is focused on placing sanctions on North Korea.
The measure would have the Treasury Department ban all U.S. financial institutions from engaging in transactions that could benefit any people or companies associated with the North Korean government. The measure would cut off all financial assistance to other foreign governments that knowingly allow transactions that are beneficial to North Korea, The Hill said.
With bipartisan support, the legislation passed 415-2.
"It's time for those banks to choose between aiding and abetting the North Korean government or standing for peace with America and its allies," Republican Representative Andy Barr of Kentucky and author of the bill said during a House floor debate.
There are existing sanctions on North Korea from the U.S. and multiple other allied countries. They target the shipping industry in the country and those who use slave labor, but Barr says they just don't go far enough. He told The Hill that the nation's access to financial systems needs to be fully eliminated.
"Foreign banks can either do business benefiting North Korea or business with the United States," Barr said. "They cannot do both."
Barr named the legislation after Otto Warmbier, a University of Virginia student who was imprisoned in 2016 while visiting North Korea, The Hill added.
After North Korean authorities arrested Warmbier, they found him guilty of stealing a propaganda banner from a hotel and sentenced him to 15 years of hard labor, Newsweek reported.
In June, Warmbier was released while in a coma and flown back to the U.S. following a year and a half in captivity. He died days later.
Several U.S. officials blamed North Korea for his death, and Trump criticized the "brutal regime" of North Korea.
These sanctions are the latest in an ongoing battle between the U.S. and North Korea, particularly between the countries' leaders.
Over the past month, Trump has warned North Korea that while the U.S. has "great strength and patience" its options would soon run out, and pledged to "totally destroy" the isolated nation if forced to defend itself or its allies. During the same speech, Trump called Kim a "Rocket Man on a suicide mission" and put him directly under fire when he suggested that the country's leader would not survive an American attack.
Kim Jong Un responded with a statement that said he would "surely and definitely tame the mentally deranged U.S. dotard with fire."